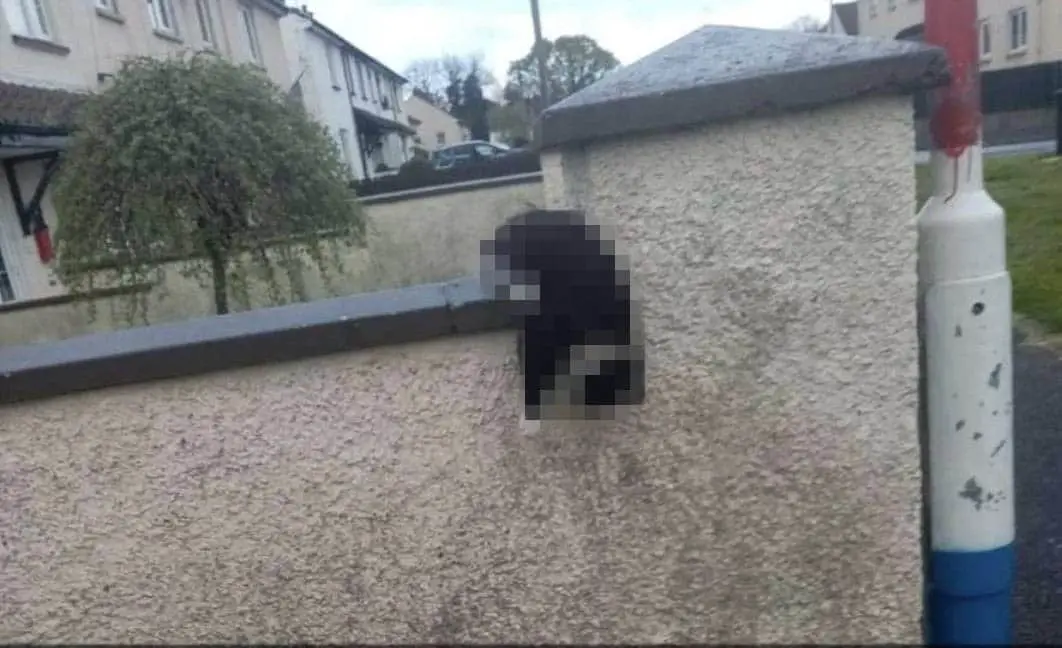 Concerns have been raised after claims a large dog attacked and killed a cat near a Portadown play park on Tuesday evening.
The incident, which was witnessed by children, occurred after two German Shepherds were out unaccompanied near the Corcrain bonfire site after escaping shortly after 8pm.
Speaking to Armagh I, one resident claimed this was not a one-off and the fear was a child would have to be "mauled" before any action was taken.
According to the local, those within the estate have been "terrorised" by the animals for some years.
"Over the past three years these dogs have attacked two kids, a woman walking her dog and an elderly woman was knocked over by one of them and had to be taken away by an ambulance," they said.
"One fella who was attacked. He actually made a complaint to the dog warden, made statements, took photographs of his injuries and all he got was a letter saying the owner had been told to use a muzzle and a lead."
The resident said people in the area were becoming tired of inaction, with animal control claiming the only way the dogs could be detained was if they were out.
"They are going to have to maul a child because a cat is not good enough," they claimed.
Describing the incident, the resident stated: "The dog was ripping about with the cat its mouth and brought it down to the main road and its owner was just strolling behind. If it were my dog I would be shouting.
"He just sauntered over and took the cat out of the dog's mouth like it was a football and sat it on a wall, with kids there witnessing it."
They added: "Those dogs are let off down at that bonfire field, kids playing football and everything. They know now as soon as they come to make a beeline straight to the park and close the gate."
According to this resident, reports had been made to police and the dog warden along with CCTV footage being handed over.
A spokesperson for Armagh City, Banbridge and Craigavon Borough Council confirmed that they were aware of the matter and that is was currently under investigation.
Sign Up To Our Newsletter