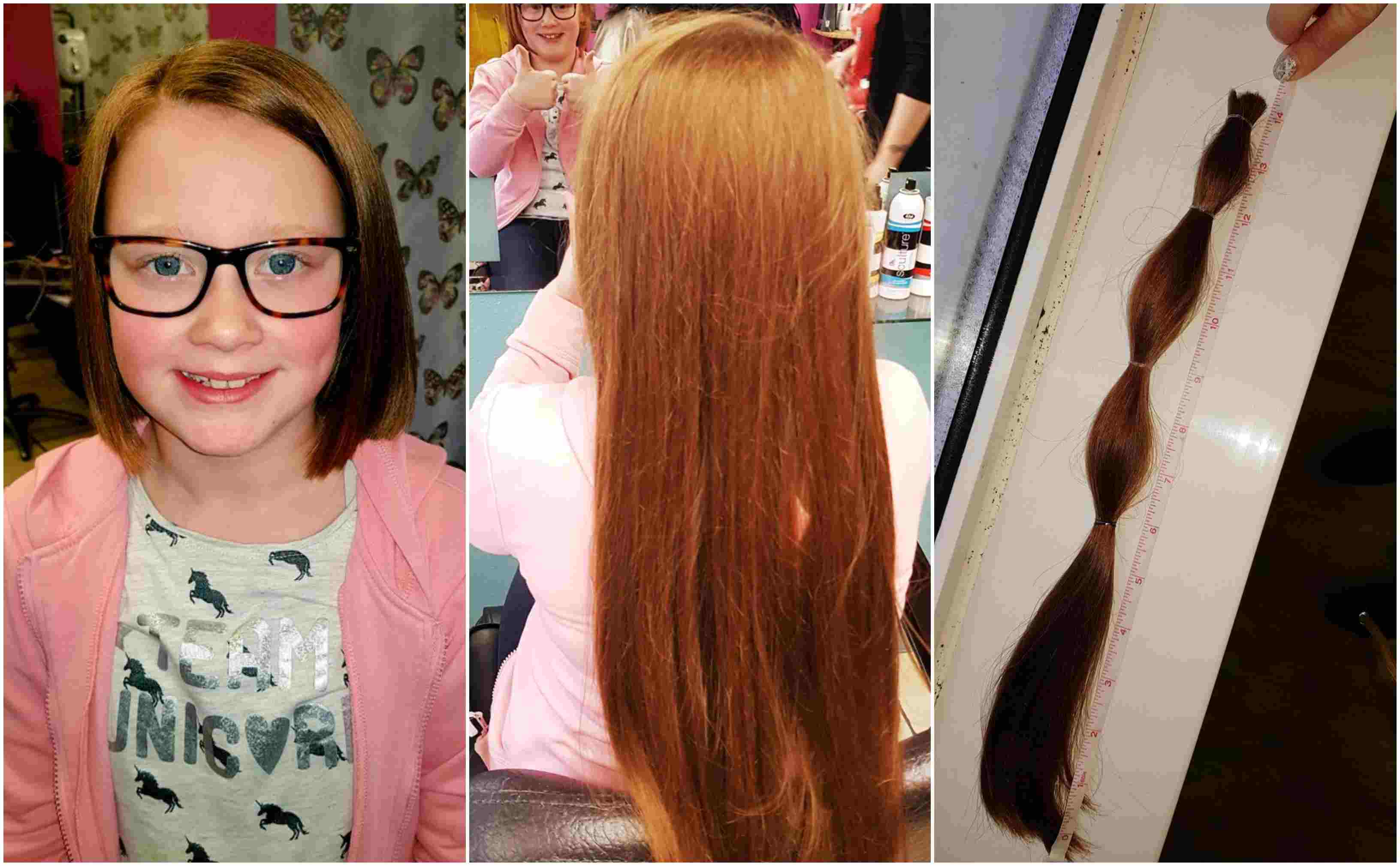 A Co. Armagh primary school girl has had her beautiful hair cut for the first time in four years to help make wigs for children who have lost their own through cancer.
Kind-hearted Danii Evans is just eight years of age.
And for the past four years she has been growing her hair especially for the Little Princess Trust.
That is until today – Saturday – when she finally had it cut to donate to the charity.
Danii – a pupil at Moyallon Primary School – was inspired on her journey after she saw a television advert for children's cancer awareness.
Mum Kate told Armagh I that Danii was determined and driven to help others through her selfless deed.
She explained: "When she saw the advert she didn't understand why the girls had lost their hair.
"After explaining it to her she got upset and said she would give the girls some of her hair if she could, so I told her about the Little Princess Trust and how people send in their hair to make the kids wigs.
"She asked me could she do it and I agreed. I always did her hair in fancy plaits and styles and every time someone complimented her on it she told them she was growing it for the Princess Trust.
"In the four years it took to get it to that length she never once forgot the reason behind her doing it and she always told people.
"When she started growing it she had shoulder length hair with tight curls. As the hair got longer she lost the curls."
Excitement mounted ahead of today's big cut!
"She was like a kid on Christmas Day going to get it cut," added Kate.
"She knew it had to be a minimum of seven inches to make one wig.
"We measured it out and told her she had 14 inches but it would leave her with a short bob.
"She didn't even hesitate or need to think about it – she told us to go for the 14 inches.
"When she left the hairdresser's she was buzzing at the thought of making not just one wig but possibly two because she had grown it to twice the needed length!
"When she first started this she didn't intend on fundraising but every time she mentioned it people wanted to give her money, so she had collected a wee bit to send off with her hair."
Mum is so full of admiration for her little girl and rightly so – such a wonderful thing to do!
"Not once in the four years did she hesitate or change her mind about growing it," said Kate. "She continuously measured it eagerly waiting for the day to get it cut.
"I couldn't be prouder!"
Sign Up To Our Newsletter