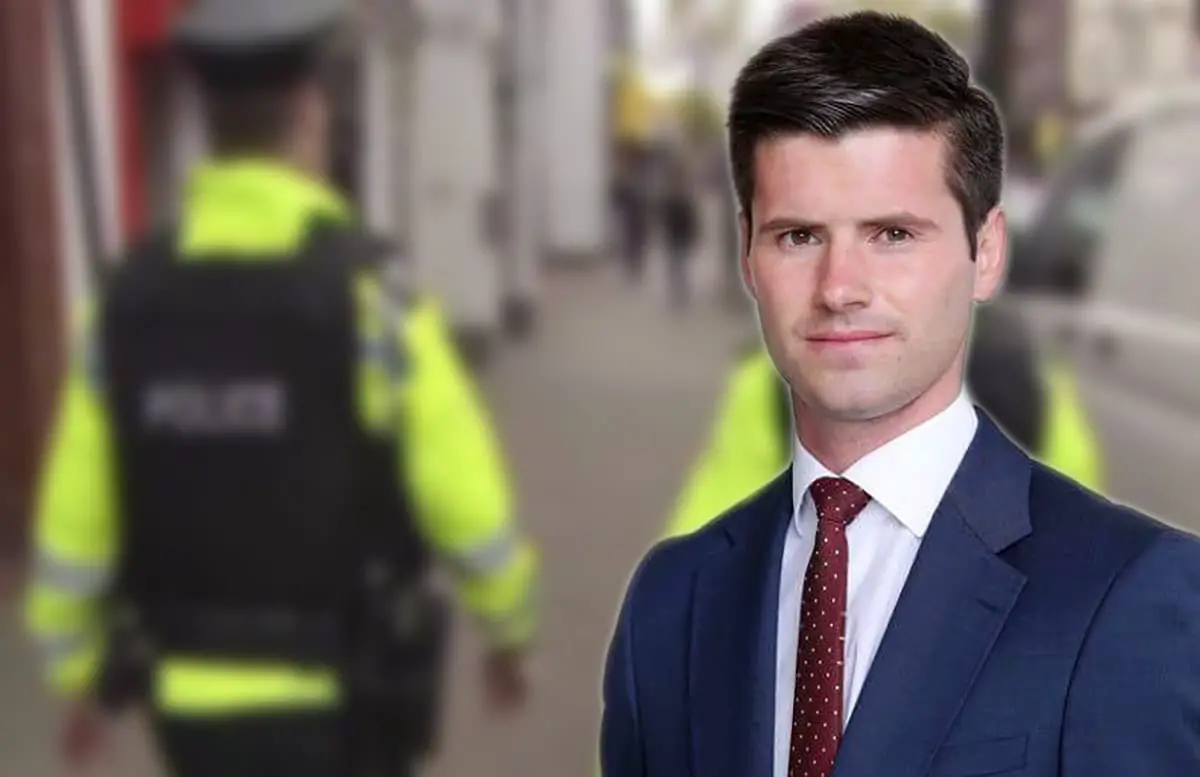 An Upper Bann DUP MLA who criticised a PSNI tweet regarding their new, inclusive uniform policy, says he stands by his comments and "will not appease any woke agenda".
The PSNI tweeted a photo with the caption: "We're proud to say that this week our Police Service changed its policy on uniform items. This means all officers have agency over their gender presentation. Men, women and those with non-binary identities may wear either hat. A small but meaningful step forward for equality."
Jonathan Buckley came under fire over the weekend when he tweeted his own response.
"I'm sure you all feel great. Everyone can stand around and clap each other on the back in the politically correct brigade. How about getting on with the real issues affecting people such as tackling drugs, theft and crime?"
His tweet attracted widespread criticism, with many demanding he and his party return to work to sort out many of the issues facing people right across Northern Ireland.
However, Mr Buckley has remained defiant in the face of the online storm.
He said: "There has been much media furore with regard to my comments in relation to the PSNI's new 'gender identity' uniform policy, in which officers can choose which gender specific uniform to wear whilst on duty."
"Whilst many have attacked, mocked and harassed me for my views both on Twitter and in the media, I have also received widespread support across the country. From serving officers who cannot speak out, to everyday people that are tired of the 'woke' narrative being foisted upon them.
"I stand by my comments and I will not back down from stating a basic biological fact, regardless of whether or not it's expedient to do so. A man is a man and a woman is a woman – that is a biological fact and a grounded truth.
"Something that was long considered an undisputed fact, is now being considered a subversive and disruptive point of view. Thank you to all who have reached out to me in recent days with messages of support. Rest assured, I will always stand on the side of reason, truth and conviction."
Sign Up To Our Newsletter