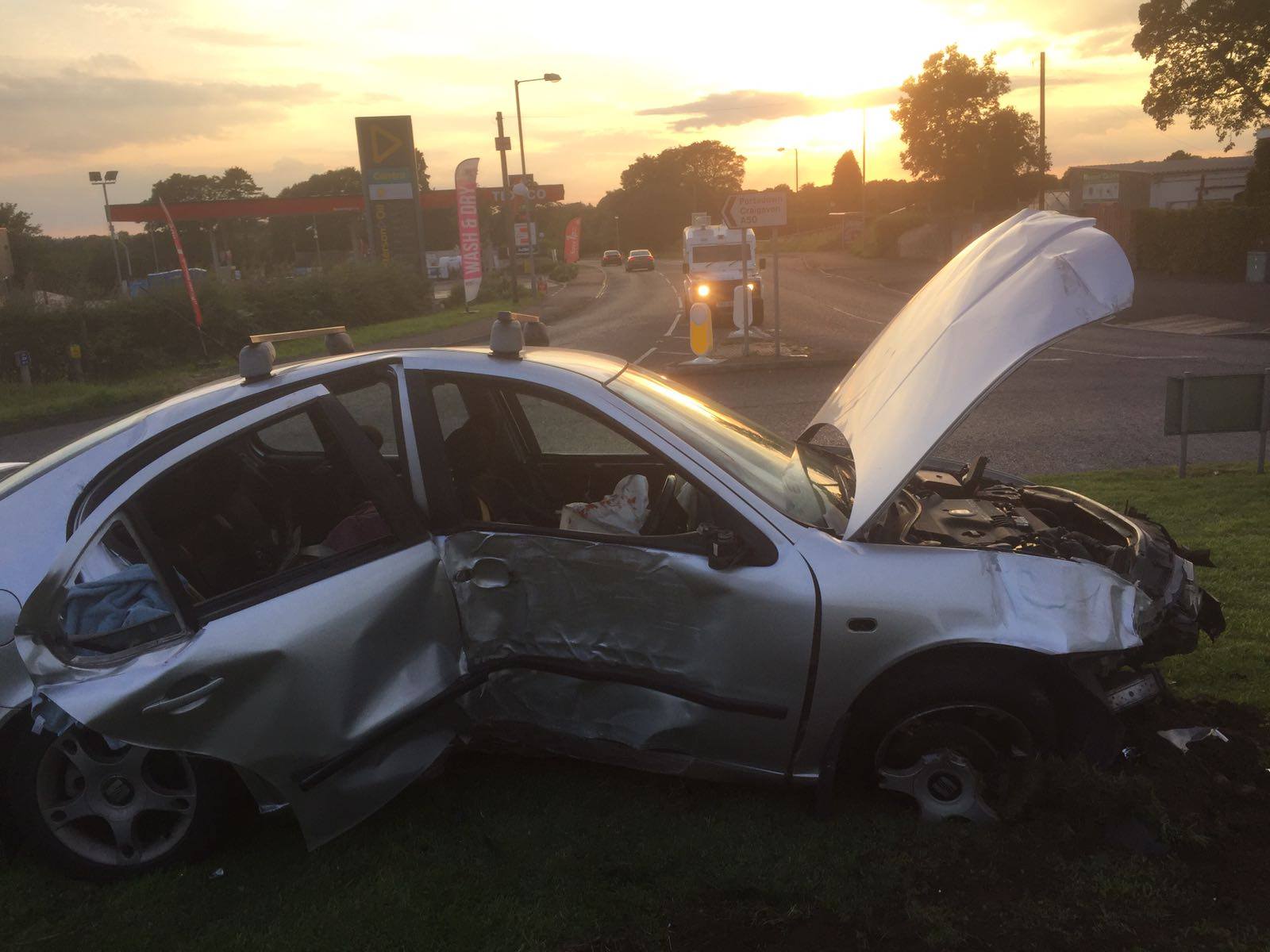 Police have released this dramatic image of a mangled car following a crash in county Armagh yesterday evening (Wednesday).
Miraculously, nobody was seriously injured but one man was arrested for a number of motoring offences.
The car was driven and crashed at Gilford Road, Portadown and the driver was arrested on suspicion f drink driving.
Posting on social media, the PSNI said: "Whilst he thankfully hasn't involved anyone else in the crash he has some injuries himself but the risks to us all caused by his recklessness are evidenced here.
"Unbelievably the responding Paramedics who offer their live saving expertise without fear or favour were faced with his aggression and attempts at physical assault but we specialise in dealing with people like him."
The message is clear: Never, ever drink and drive.
Sign Up To Our Newsletter