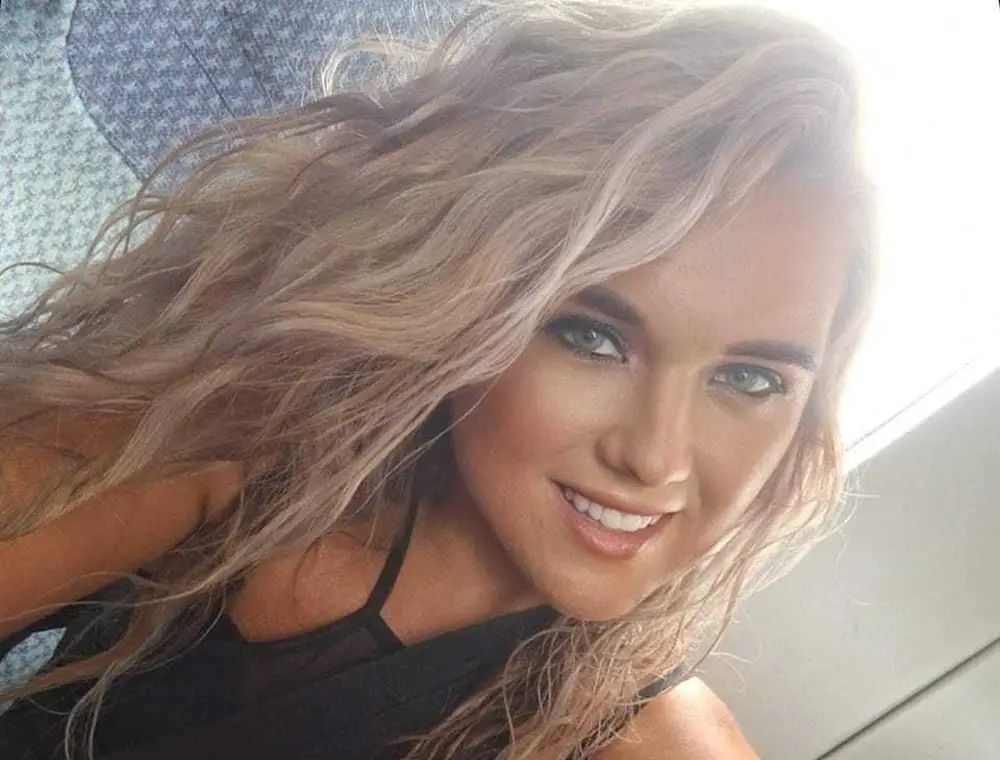 A Portadown woman whose ex-partner left over 140 "horrible and derogatory" voicemails has spoken of her relief that the justice system has prevailed.
Richard Smyth, 32, of Baltylum Meadows in Portadown, was convicted of persistent and improper use of a telecommunications network at Craigavon Magistrates' Court last week. He was handed a three month prison term which was suspended for two years.
His victim – ex-girlfriend, Paige Thomas – has spoken to Armagh I in a bid to highlight the importance of women coming forward and speaking up.
The 29-year-old says she feels vindicated by her decision to phone 101 – on what was Mother's Day past – following a weekend from hell, where Smyth bombarded her phone between March 17 and March 20.
Paige, who had been in a relationship with Smyth for just under two years, is bravely speaking out in a bid to encourage others who may be in a similar situation to her own.
Sadly, Paige had suffered a miscarriage shortly before, and at the same time, was looking after her dying grandmother.
Paige was left a series of disgusting voicemails which left her feeling anxious and afraid.
Paige explained how bad it got for her.
"I sent him a message and told him to leave me alone. I then blocked him on everything but he continually rang off private numbers and left all these voicemails, which was quite stressful," she said.
Paige decided enough was enough and she called police on 101 that Sunday morning – Mother's Day.
"I asked the police, when them came out to me, to go out and speak to him. I showed them that I had asked him not to contact me and that I had blocked him on everything.
"Even when I was sitting talking to police he had left more and more voicemails. They wanted to listen to every single thing and that was enough for them to go and arrest him because they heard for themselves the horrible things he was saying. Even police feared for me."
While Smyth wasn't locked up for his actions, Paige says the suspended sentence and restraining order is recognition of the seriousness of the offences.
She said: "As a woman I have heard so many stories where there wasn't enough evidence, or nothing come of it, but for me I thought that was a really good result.
"I've read a lot of negativity about the justice system but I think it's important to highlight that it actually is good for women to come forward and speak. I know it would put a lot of people off when you hear of results that don't quite go the way of the woman."
Paige described the reporting process as a "good experience", despite the trauma of having to go through it in the first place.
"The police were excellent. I only wanted them to go and speak to this person, just to say 'leave her alone' but they said 'no'; they thought he needed to be arrested.
"The police were very supportive throughout and you just want to be able to thank people and they deserve praise for this. If people, especially women, read this, I want them to know that they can speak their truth and they will be taken seriously.
"The arresting officer stayed in touch with me throughout; he was very good. He was straight in touch at every point and he even phoned me on the day of the conviction and let me know the result straight away. I didn't have to attend because it was the police bringing him to court.
"I'm fully satisfied with the outcome. News shouldn't always be negative. Yes, what happened me wasn't nice, but if someone else can read this story, who is maybe going through something similar, they should know that they are going to be taken seriously. It's fine to speak out; there is a lot of support out there. And it's not just for people who suffer physical abuse, the mental turmoil I went through is equally  as hurtful."
If you have been affected by something similar, you can reach out for help and support at Women's Aid here.
Sign Up To Our Newsletter