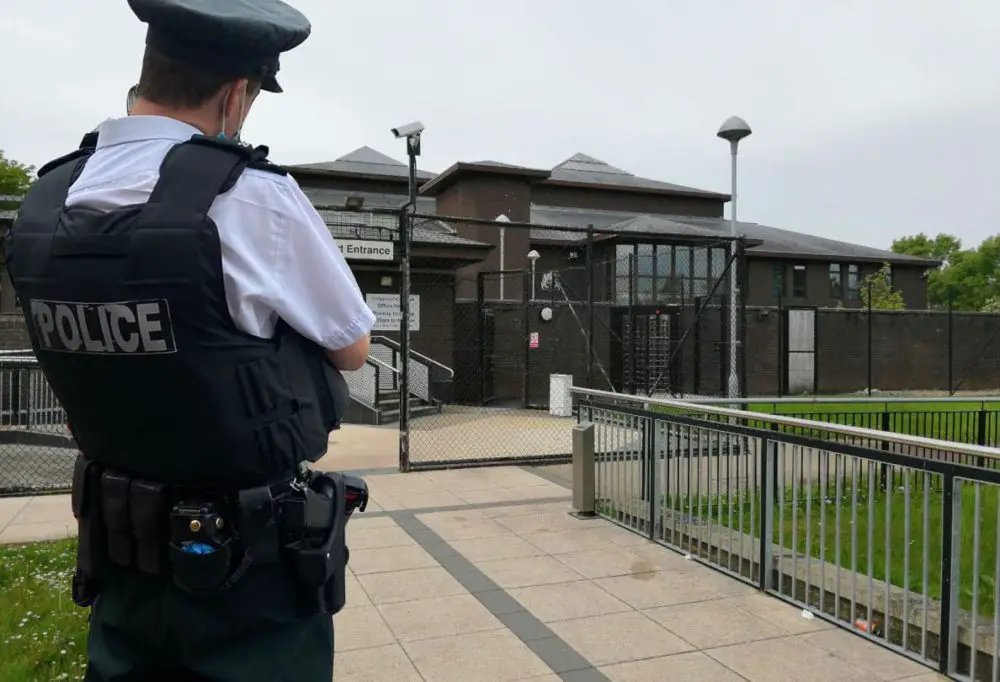 Despite police initially not objecting to bail for a suspected paedophile, although expressing concerns for his safety, a judge has remanded him in custody as "this was pre-planned and the risk of reoffending is very high".
Paul McConville, 26, from Calvertstown Road, Portadown faces a plethora of charges against six female children including rape, over several years.
He is accused of raping and attempting to rape Child 1 on March 27 this year, having allegedly met her after sexual grooming, which was then followed by a further count of rape and causing her to engage in sexual activity on April 30.
He is also accused of engaging in sexual communication and possessing an indecent child image on dates between March 1 and April 30.
Between 2017 and 2018, McConville is accused of sexually communicating with Child 2, and concurrently with Child 3 and Child 4 during 2019 and 2020.
This was allegedly repeated against Child 5 in 2020 and 2022, then Child 6 between 2021 and 2022.
There are two further counts of meeting a child following sexual grooming during 2020 and 2021 along with a single count of supplying cannabis.
Finally, on June 16, McConville was allegedly in possession of indecent child images.
He appeared by video-link from police custody at Omagh Magistrates' Court where a detective constable confirmed the charges could be connected.
A defence solicitor contended McConville was held overnight out of concern for his safety which he did not accept and this was "the only police issue with bail".
District Judge Bernie Kelly remarked: "I might have a few more. There has to be public protection too."
The detective explained after McConville was charged he was seen by a police doctor who "expressed serious concerns for safety and mental health. There is also fear of community backlash given the complainants are from all over the country. This isn't the first time the defendant has had public exposure for this type of offending."
While agreeing the changes are concerning, the defence added McConville was first arrested on June 13, then released on bail to allow further investigation into his phone.
Just over three months later McConville again attended with police as directed on October 3, "largely making admissions to information garnered from his phone, so it wasn't of great surprise. The most serious matters of rape and attempted rape were known since June and whilst the charges have increased by volume, the case did not get worse than for that which my client was originally arrested".
McConville told the police doctor he had suffered depression after his initial arrest and attended with his GP, leading the defence to contend: "He presents as acutely aware of his mental health difficulties and the appropriate treatment. Any case of this nature will obviously impact on a defendant's mental health."
Having adhered to bail while his phone was being examined, the defence said it was "grossly unfair" to remand McConville in custody after returning for further interview.
Judge Kelly remarked: "There are six alleged injured parties, all children. The serious question of public protection has to be asked. Given the number of children the risk of reoffending is very high. This was pre-planned. In all consciousness I cannot consider this man suitable for bail. The protection of the public weighs higher, including these children and other prospective children out there."
The case was adjourned for mention at Dungannon Magistrates' Court on October 19.
Sign Up To Our Newsletter