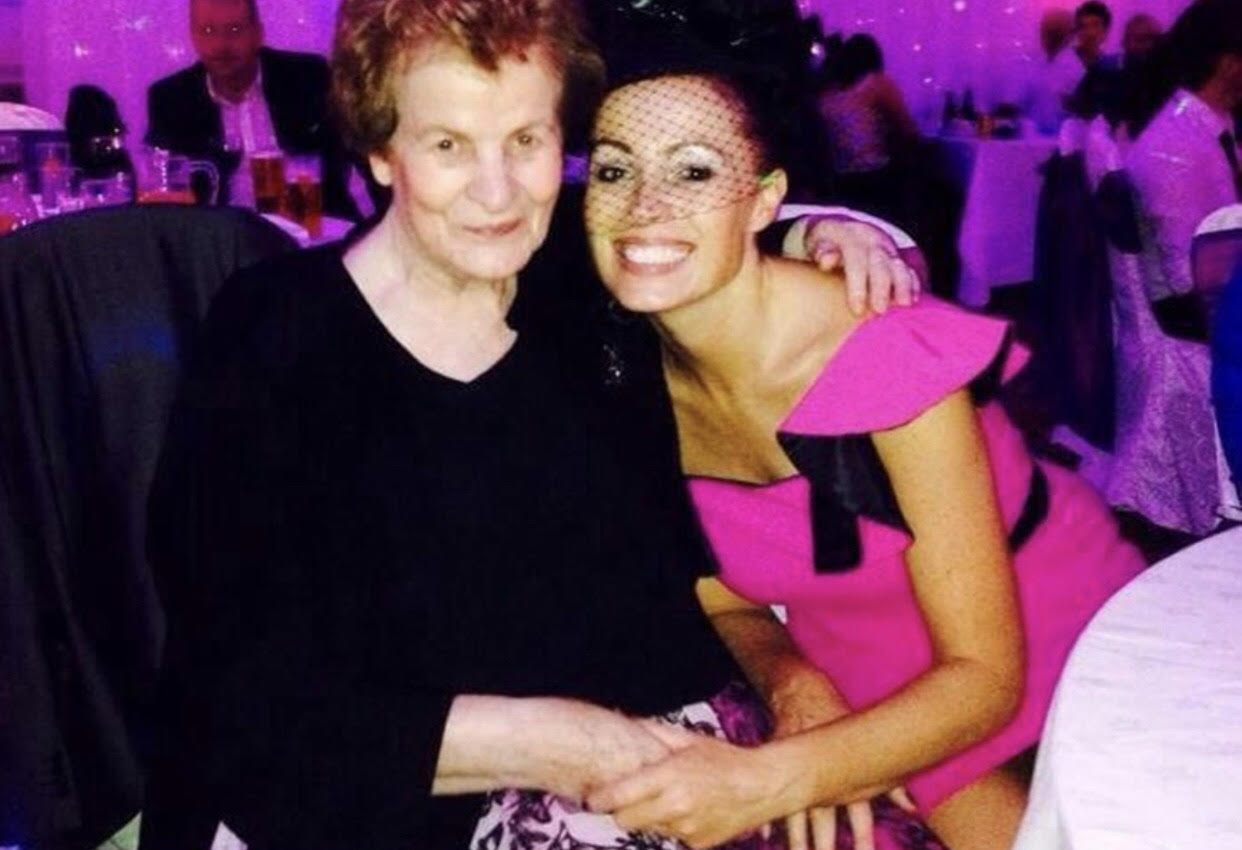 A Co Armagh woman who lost her mum to Covid-19 will be helping lead a conference for bereaved families in Belfast on Saturday.
Martina Ferguson, from Portadown, is one of the leading figures in a campaign to get justice for relatives who died during the pandemic.
Her much-loved mum Ursula Derry died in hospital, aged 88, in January 2021 after contracting the virus in her care home.
Before her mother's death, Ursula had campaigned for relatives to be allowed in to see their loved ones in care homes.
The conference, organised by Covid-19 Bereaved Families for Justice Northern Ireland, will be held in the Europa Hotel, Belfast, on Saturday, September 30 from 11am until 1pm.
It will be a chance to bring together bereaved families and their legal representatives (UK and NI) to discuss the progress of the UK-wide Covid Public Inquiry, which has started to look into the handling of the pandemic in Northern Ireland.
The face-to-face event will be an opportunity for families bereaved by Covid-19 to come together and learn more about the progress of the UK-wide Covid Inquiry and the NI campaign group. The event will start with a Q & A session followed by a talk from its legal panel providing an update on the inquiry so far.
The legal team will also discuss the opening of Module 2 – Core UK decision making and political governance which starts on October 3.
Anyone who has lost a loved one to Covid-19 in Northern Ireland is warmly welcomed to join, to find out more about what the inquiry hopes to achieve, and how you might want to be involved.
Journalists are also warmly invited to join the event to hear from speakers and families. We will be happy to arrange interviews at the event.
Bereaved daughters and campaign leads, Brenda Doherty and Martina Ferguson, said: "Having a voice within the inquiry at the end of Module 1 was an opportunity to raise concerns of group members in relation to the lack of preparedness within Northern Ireland.
"Northern Ireland Covid 19 Bereaved Families for Justice has played a pivotal role in the inquiry so far and family members have continued to take part in the Impact Videos that will be available to the public soon.
"We are sharing the reality of our experiences in the hope that everything is done to keep people safe in the future. We believe we owe it to our loved ones to ensure no other families have to live through what thousands of families had to live through.
"The Bereaved families are honouring those we have lost by making sure that everything is done to keep people safe in the future. Nobody wants to be in our position but seeing as sadly so many of us in Northern Ireland find ourselves missing a loved one to Covid-19, we will come together to make sure our voices are heard loud and clear.
"Saturday's event at the Europa Hotel is our third formal get-together and we want to help families understand the public inquiry process, our role as CPs as well as disclosure to date. We look forward to seeing you there."
If any bereaved families have lost a loved one to Covid-19 and would like to come that haven't joined the group yet, please get in touch by emailing northernireland@covidfamiliesforjustice.org or email PA Duffy & Company solicitors at covidinquiry@paduffy.com or Telephone 02887722102
Sign Up To Our Newsletter