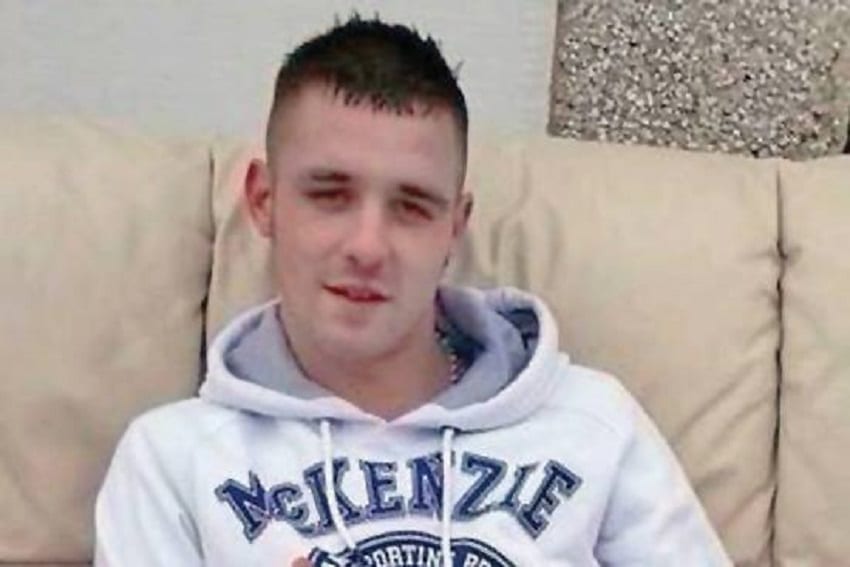 A county Armagh man who punched a defenceless toddler because he wanted to watch X Factor in peace will be sentenced later today (Friday).
In October 2014, 29-year-old Darren Fagan inexplicably lashed out at a defenceless two-year-old girl, leaving her with life-changing injuries.
Fagan, formerly of Portadown, will be sentenced at Belfast Crown Court following the incident in Bessbrook almost three years ago.
Previously, the court heard how Fagan, who had just recently met the toddler's mum, had been drinking from 1.30pm on the day of the incident.
The toddler's father had dropped her off on the Sunday but became unsettled in the evening when put to bed.
But after going to the kitchen to look for child medicine, the baby's mother said she noticed Fagan had gone upstairs and that her daughter "stopped crying", that she heard a "sudden noise…like a thud."
A police officer later tried to resuscitate the lifeless child with mouth-to-mouth before being rushed to hospital.
Initially the child taken to Daisy Hill Hospital but was transferred to the Intensive Care Unit at the Royal Victoria Hospital in Belfast where she was put into a medically induced coma when doctors discovered she had sustained multiple skull fractures and was suffering bleeding onto her brain.
Expert reports have indicated that the little girl had suffered "permanent injuries".
The court heard how Fagan told a probation officer that he "punched the child as she would not stop crying" as he sat and watched X Factor on television.
Fagan has priors for assaulting a 20-month-old child from a previous relationship.
He will be sentenced after pleading guilty to the charge of grievous bodily harm with intent.
Sign Up To Our Newsletter