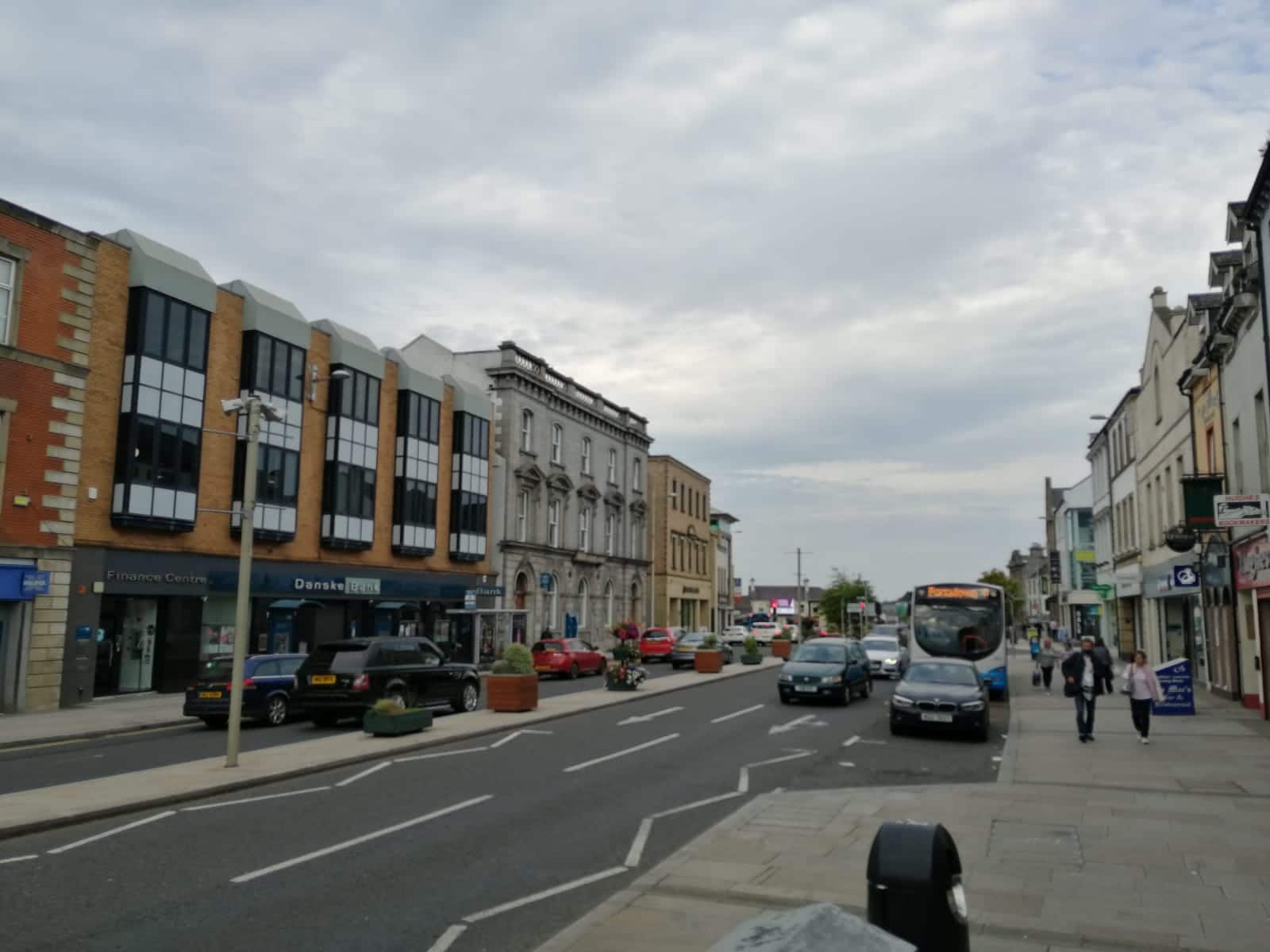 Three Portadown councillors have called for on the Department for Infrastructure to address the problem of pavement parking in the town centre.
Speaking at Armagh City, Banbridge and Craigavon Borough Council's monthly meeting on Monday, February 27, Councillor Kyle Moutray noted the problems pavement parking is hindering the ability of people with accessibility issues to get around town.
The DUP councillor highlighted a particular problem area in Church Street and urged Council to write to DfI Roads to see what could be done to address the problem.
"Accessibility continues to be an issue in Portadown town centre," said Cllr Moutray.
"I am particularly concerned, I supposed cautious about a section of Church Street where eight to 10 cars are regularly parked on the public pavement.
"This is a section of road that is not legislated by parking enforcement and I would like to know if this section of road can be included in a similar strategy to one that was implemented in Banbridge recently to allow for safe accessibility for those with disabilities and prams as well.
Following confirmation from Council's Lord Mayor, Councillor Paul Greenfield that he would write to DfI as requested, Alderman Sydney Anderson thanked his party colleague for raising the issue.
"I want to thank Cllr Moutray for raising this issue. On many occasions when you drive through Portadown you see a number of vehicles parked up on the new pavement in Church Street and indeed other areas of Portadown, it is really not on," he said.
"Some years ago, I chaired a joint committee to discuss the public realm scheme. At that time there was no idea that these new pavements would be parking spaces.
"A lot of consultation took place at the time with traders and shop keepers in relation to getting adequate space around the town but now what we are seeing is that anyone and everyone will go and park on the new pavements if they decide to.
"I will certainly support Cllr Moutray in his efforts to get this sorted out and whatever needs put in place to halt this activity, especially in Church Street, should be done. It is really not good."
Read more: Increase of parking charges in Newry 'another blow to local businesses'
UUP councillor Julie Flaherty said she was fully supportive of the comments made on this matter describing it as a long standing issue and said more thought needs to be given to disabled parking bays in the town.
"This is a long standing issue and I am fully supportive of this," said Cllr Flaherty.
"For wheelchair users, people with prams or those with any sort of sight loss it is a real difficulty.
"With regards to general accessibility in the town centre, there are not enough disabled parking bays at all. People do tend to forget disabled people can still drive cars and a lot of them have to open their car doors into the path of the traffic in town.
"So I think, in the round, that would need to be looked at as well."
Cllr Flaherty then told the chamber she had been made aware of a multi-agency meeting had taken place on February 10 with the town centre manager and PSNI present and asked for an update on the outcome of that meeting to be provided to councillors.
"Also, can I please ask that an update is given to town centre management staff," said Cllr Flaherty.
"I was made aware of a multi-agency meeting on that site with the town centre manager and PSNI but I have not heard the outcome of that in totality.
"It had been discussed, in part, at the Chamber of Commerce meeting in Portadown but can we please get an update on the outcome of that meeting as I would be very interested to know what it was."
Sign Up To Our Newsletter