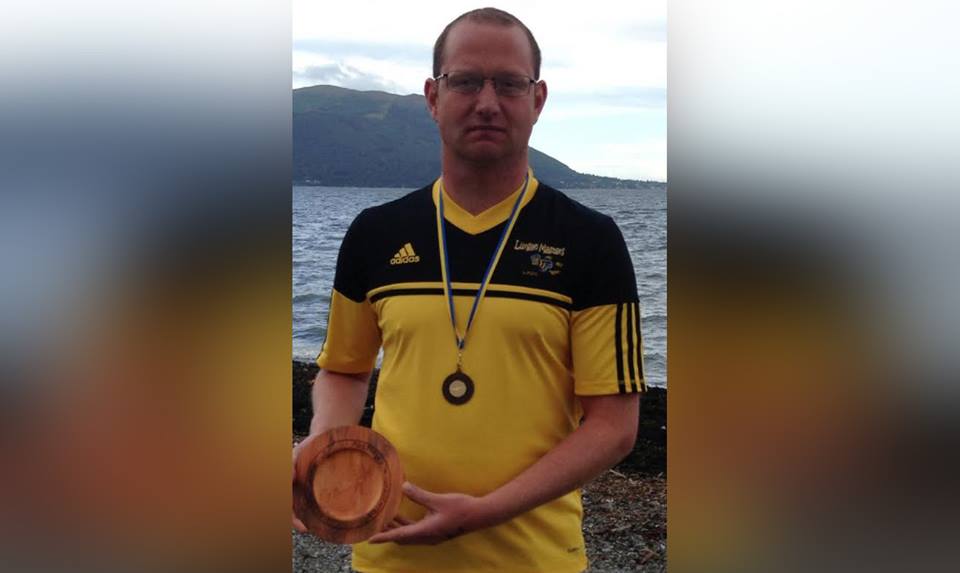 Imagine swimming in open water for 25 miles, over a 15 hour period, non-stop. Imagine the water temperature is 12 degrees, there are lions mane jellyfish all around you, basking sharks nearby and you are wearing only a pair of swimming trunks and goggles.
And you are doing it all on your own.
Well, this is exactly what Christopher Judge, a grounds maintenance operative for Armagh City, Banbridge and Craigavon Borough Council at Edenvilla Park, will be doing in September – all in the name of a charity close to his heart.
Christopher is currently undergoing an intense training regime in preparation for swimming the North Channel – from Donaghadee to Portpatrick in Scotland – renowned as the coldest and most difficult channel to swim in the world.
And by doing this he is hoping to raise funds for the Stephen Lyness Foundation, a friend who sadly died 12 years ago from Sudden Arrhythmia Death Syndrome (SADS) at just 18 years of age.
Christopher isn't new to cold water swimming, but this will undoubtedly be his biggest challenge by far.
He has been training for the last seven months, six days a week, both in the pool and in open water.
This training will become even more intense the closer he gets to the actual day.
The swimming pool is where he does his high intensity training and he spends hours each day during the week clocking up the miles before and after work.
Then, each Saturday – even throughout the winter! – he has been doing 'ice swims' in Lough Neagh to start acclimatising his body to the cold water.
In winter, the water temperature is below five degrees, and in case you were wondering he does these swims in just his trunks – no wetsuit to protect him from the cold or the jellyfish!
Come September, Christopher will then put all this training into practice when he sets off on his solo swim across the Channel.
He will be accompanied by a crew of 10 people on a boat who will be with him throughout his journey – but only to observe and ensure he is safe.
He will not be allowed to touch the boat at any time, warm feeds will be sent to him on a string every hour while he treads water and those on board will also help to spot any jellyfish so he can try to avoid them.
He hopes to complete the swim in just under 14 hours, though that will depend on tides and the current on the actual day. He will set off from Donaghadee and when he arrives in the area of Portpatrick will stand on a piece of Scottish land and wait for the foghorn to sound, signaling that he has completed his mission.
"I have to admit I am really nervous and as well as training my body I also need to train my mind to take this on and complete it," commented Christopher.
"I will be taking part in a pretty intense training camp in May in Carlingford over four days where I can even get stung by a jellyfish if I want so I know what to expect!
"As well as being nervous though I am really looking forward to the experience and knowing why I am doing it also helps spur me on. Stephen would have been 30 this year, he was a good friend of our family and I want to help raise as much money for his foundation as possible.
"Special mention to my lifelong coach Dorothy Johnston who will be on the boat as part of my motivational team – she runs her own swim camp in Waves Leisure Centre and keeps me going."
To donate to Christopher head to www.justgiving.com/crowdfunding/chris-judge.
Sign Up To Our Newsletter