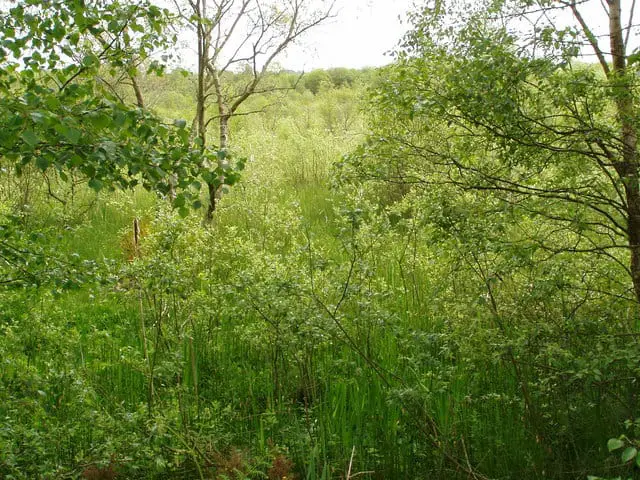 A County Armagh wetland and area of natural beauty is to be enhanced and opened up for visitors thanks to a Stormont cash injection.
Environment Minister Mark H Durkan has announced that Armagh City, Banbridge and Craigavon Borough Council has been awarded £35,000 through the DOE Environment Fund to conserve biodiversity and improve access at Brackagh Moss Nature Reserve, which lies two miles south of Portadown.
The funding is made available to eligible organisations to protect and improve our habitats, the quality of our air and water, promote health, wellbeing, resource efficiency and sustainable economic development and access to the natural environment.
Announcing the award, Minister Durkan said: "This is good news for people living in the Portadown area. This funding will be used to restore and upgrade Brackagh Moss so that local people and visitors can get outdoors and connect to their local natural environment.
"Known as the best place in the North to see dragonflies, the diversity of habitats makes it home to a number of other animal species including otters, pygmy shrews, moths, water beetles and, in winter, to visiting waterfowl.
"Enhancing public access will enable many more people to experience the thrill of seeing wildlife in their natural environment.
"DOE's budget suffered significant cuts this year; however I pledged that I would try and find funding to continue to support environmental groups and projects across the North in the future.
"I am pleased to be able to award £35, 000 to Armagh, Banbridge and Craigavon District Council as a part of this wider Environment Fund and have laid the foundations for the possibility of further funding over the next two years."
Lord Mayor of Armagh, Banbridge and Craigavon, Councillor Darryn Causby said: "I'm delighted at this award of funding and the opportunity of working in partnership with NIEA to improve the protection and conservation of Brackagh Moss.
"The Nature Reserve is already a popular and much-valued location for walking and watching wildlife for the people of Portadown.
"When the improvement works are completed the council anticipates hosting more events at Brackagh which will attract many visitors from the council area and further afield to enjoy this special place."
The funding will enable the council to restore the nature conservation value of Brackagh Moss by managing the habitat for native plants and wildlife and by controlling water movement through this nature reserve, a cut-over peat bog.
This will be achieved by: stabilising the hydrology of the fen and wet woodland through the construction of a bund, which will maintain a higher water table within the Reserve while excluding nutrient-rich floodwaters from the nearby Rivers Bann and Cusher; restoring open water in some of the pools to favour dragonflies and other aquatic wildlife by removing the emergent vegetation currently choking them; and protecting the fen habitat by controlling the willow scrub which is encroaching into it.
The award will also enable the council to improve information and public access to the site with provision of self-guided routes along the bunds and the ramparts between old peat workings, guided walks and promotional materials.
The Minister concluded: "Brackagh Moss is an Area of Special Scientific Interest with a compelling history. I commend the council for applying to the fund for a grant to tackle what is an environmental priority in the council area."
Read more news:
Gang of youths target police officers in 'senseless attack'
Unionists' anger as Irish tricolour is erected outside Presbyterian church
Three county Armagh businesses targeted by thieves overnight
Man charged with litany of offences after being found in McDonald's toilet
PSNI's Easter road campaign is puntastic – but has a eggcellent message
Man carrying toy gun causes huge traffic congestion in Armagh
Newsletter
Sign up for our weekly newsletter here.