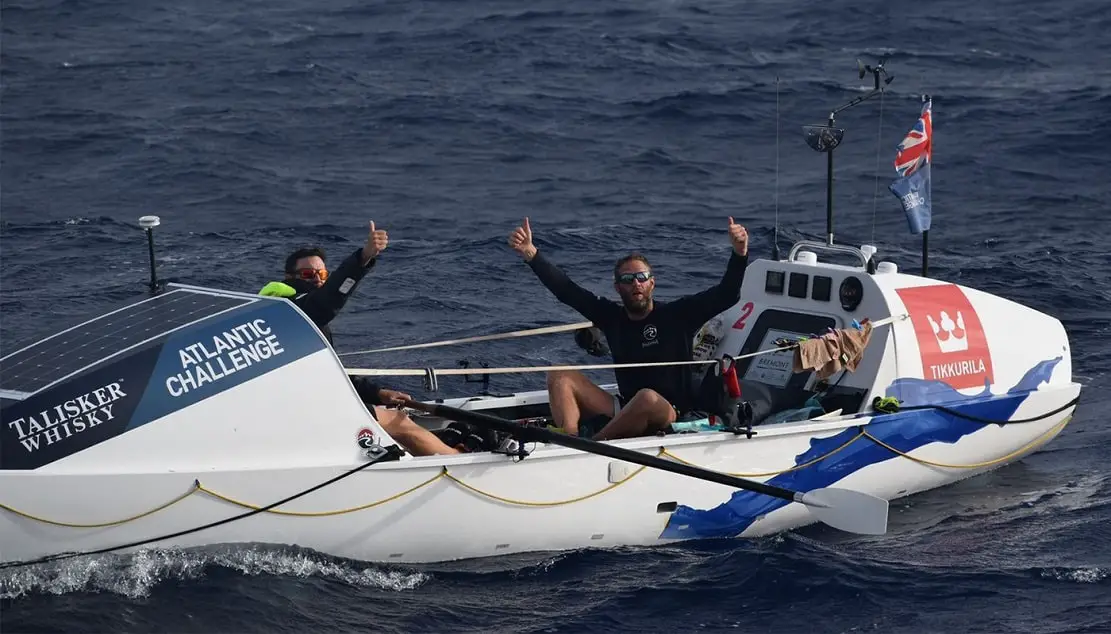 The thought of a trip to a Caribbean island might sound too good to be true to those of us currently experiencing the wet and windy January blues in County Armagh.
However, if we were told that in order to get there we would have to travel 3,000 miles in nothing but a rowing boat, we might just think twice.
But that's exactly the challenge that one County Armagh man took on early in the month of December, and he's not finished yet.
David Turkington, from the Birches, outside Portadown, is currently rowing the gruelling 3,000 mile journey across the Atlantic in support of two worthwhile charities.
David, alongside his colleague, Jamie Hancox, form 'Team Tikkurila', who are undertaking the challenge to raise money for the Royal Navy and Royal Marines Charity and the Royal National Lifeboat Institution (RNLI).
They began their journey on December 12, 2022, with the aim of raising £5,000 for the chosen charities. As of today (Monday), they have managed to pull together over £4,400, with donations still coming in strong.
Tikkurila are among around 30 teams taking part in the annual 'Talisker Whisky Atlantic Challenge', organised by Atlantic Campaigns, which is described as the "premier event" in ocean rowing and the "world's toughest row".
The challenge spans from San Sebastian in Spain, right across to Nelson's Dockyard in Antigua in the Caribbean.
If the thought of rowing the entire Atlantic Ocean doesn't sound relentless enough, Atlantic Campaigns have said that, on the journey, each team will row in excess of 1.5 million oar strokes, amid waves that can measure up to 20ft high.
They also say that the average rower loses around 8kg during a crossing, over the ocean which, at its deepest, is 5.28 miles down!
In their team bio, David and Jamie said: "Our friendship has always been dotted with fantastic challenges; Marathons, Triathlons, Ultras. Both of us would go above and beyond to support each other when it matters and are excited to see how it translates into rowing an ocean.
"With no rowing or ocean experience between us, it will certainly be our toughest test yet."
You can donate to David and Jamie's charity appeal by following this link.
Read more news from Birches here
Sign Up To Our Newsletter