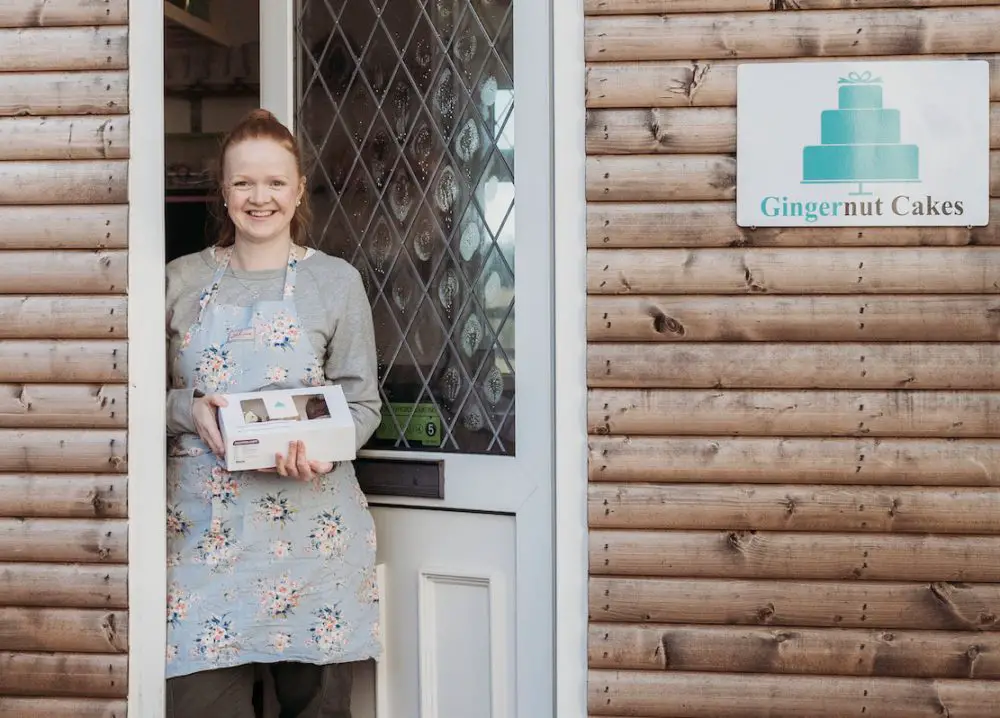 A Portadown baker is serving up the best cakes and treats for key workers in order to raise spirits during the Covid-19 crisis.
Kate Neill, who runs GingerNut Cakes from her home in the Birches, has been keeping herself busy during the lockdown by delivering over a thousand pieces of cake to those on the frontline.
She told Armagh I : "Cake is not going to fix things, but if that puts a smile on their face at all, or gets them through their day, I'm happy to do that."
Kate is more used to baking cakes for special occasions such as birthdays, weddings and christenings but work has slowed down given the current situation.
She said: "Obviously the likes of weddings and christenings have been cancelled but a lot of people are still wanting their birthday cakes, I suppose because it's the only thing they can really do.
"Other than that, most other things have been cancelled but you just sort of have to make it work.
"I do really love baking. My husband always laughs, even when I have said to myself look I'm having a week off and had no orders in the book, he'll find me out in my cabin baking something just for fun.
"He absolutely loves it, but quite typically he has a metabolism where he can eat whatever he wants and doesn't put on any weight. He tries to tell people he doesn't have a sweet tooth but I can tell you different."
The idea to bake treats for key workers started when Kate was asked to do so by a nurse at Craigavon Area Hospital, but shortly after this she was informed the hospital was no longer taking food from outside.
Kate said: "I then went and spoke to some members of my family to see if they wanted to nominate any key workers who they thought needed a wee lift.
"I am one of seven, and they all kind of said they would chip in to cover the cost of ingredients.
"That got me thinking that I could actually do a  lot with all of this. It just sort of escalated from there. I honestly think I've donated about 1000 pieces of cake at this point.
"I've donated to even the likes of the BT call centre who take 999 calls and Wilson's Country, there are hundreds of workers there. With that, I didn't really want to leave anyone out!"
She added: "Obviously the NHS are absolutely amazing and what they're doing is fantastic, but I think a lot of the time we do forget about a lot of the other key workers.
"So even the likes of my binmen, the postman etc –  few times I have left a parcel on top of the bin for them and they are so so grateful, and it's so, so great to see.
"Obviously they're putting themselves at risk and you forget how essential they are. Without them, we really would be in big trouble."
Kate says that she is very grateful for the lovely messages which she has received from people.
But she added: "!t's just a small thing that I can do to help. Cake is not going to fix things, but if that puts a smile on their face at all, or gets them through their day, I'm happy".
Sign Up To Our Newsletter