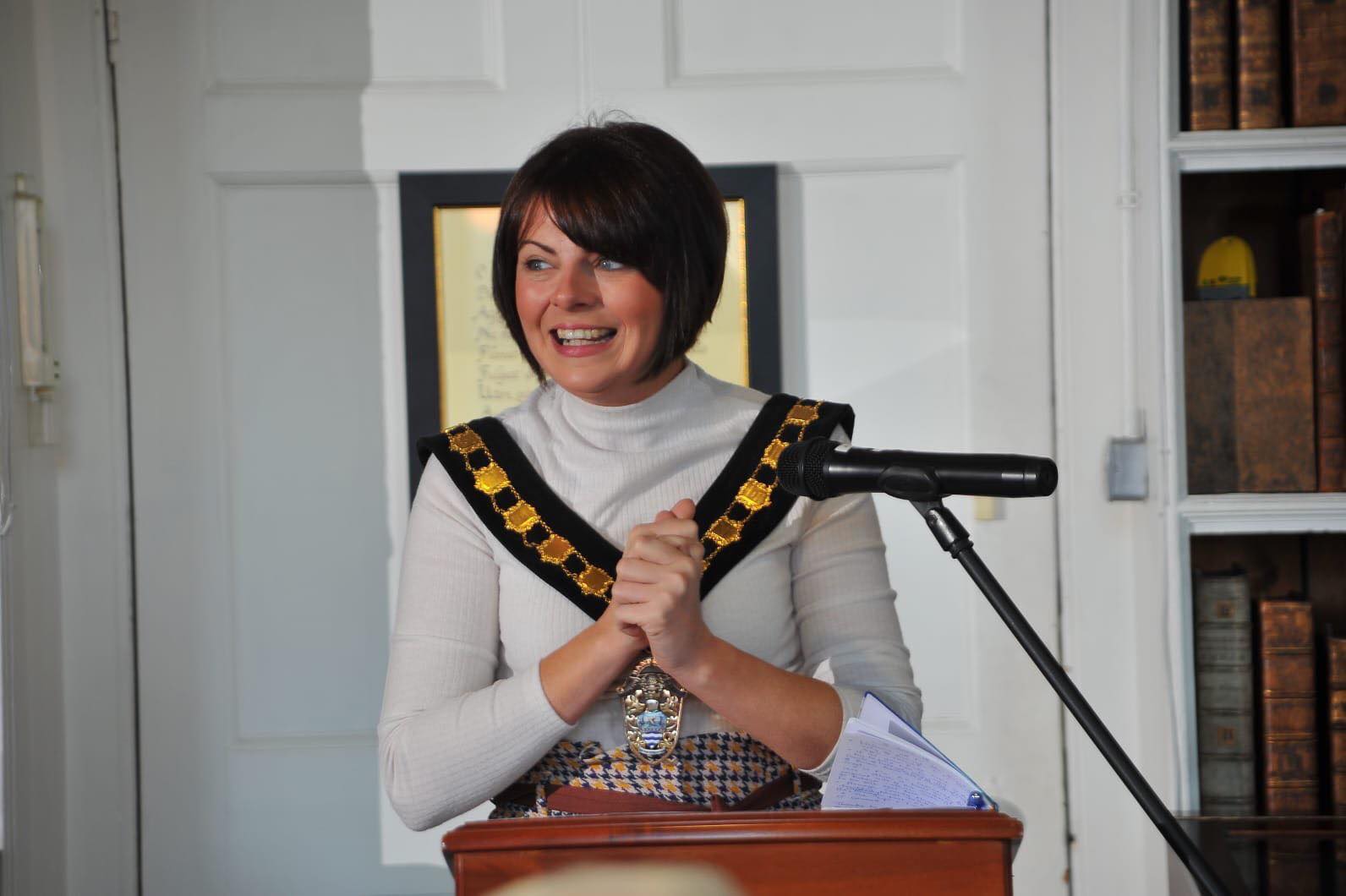 A Co Armagh councillor says she has been humbled "to the bottom of my heart" after being awarded a British Empire Medal (BEM) for services to the Children's Funeral Fund in Northern Ireland.
Julie Flaherty has spent years campaigning to ensure bereaved parents' of children in Northern Ireland have the cost of their child's funeral covered regardless of means.
Her commitment to that cause has seen her recognised in the King's first Birthday Honours list.
The fund, for the parents of children under the age of 18, has now been up and running for a year – a bittersweet achievement for the Portadown woman, who could easily be described more of a campaigner than a politician – she has always been happy to carry the moniker of "the accidental councillor".
Julie and her husband Wayne lost their precious baby boy Jake on May 21, 2013, just two days after his second birthday. Three years later Julie became an Ulster Unionist councillor in Armagh, Banbridge and Craigavon Council.
Julie's honour arrived in the post, "just like any other letter". It certainly wasn't regal in nature but the significance was not lost on her; the second biggest achievement in her life perhaps, is keeping quiet about it!
"I got this lovely letter about a fortnight before the election," Julie explained. "Just before Jake's 10th anniversary, which was on the 21st of May there. I was elected on the 20th, so for this to come at this particular juncture, is special."
She added: "Somebody like me would never even dream of a nomination like this so that in itself is very special.
"The letter just came in the ordinary post. At first glance it could have been anything. In it, they make it quite clear that it's in confidence, you're completely embargoed. I haven't told anybody, I haven't told my mother – my mother! My mother is the biggest royalist on this planet; she'll not be able to get over this one, I can't wait to tell her.
"Genuinely, I'm astounded at myself that I have not told anybody about this.
"There's an excitement but there's no doubt about it, for an ordinary person like me to be thought of in this way is an honour."
Julie says her son Jake is the reason she is in politics.
"I've said to many people over the years, I always have to be his eyes and his ears and his voice. I still try to do that for the other ones coming behind him. That is what this is about.
"I certainly am not doing it for myself and this honour isn't just for me, this is very specifically for the Children's Funeral Fund that we worked on for so long…that was so hard fought for. That's for all the other mummies and daddies."
In the year the Children's Funeral Fund has been available in Northern Ireland, Julie says the amount of contact she has received from parents, who are walking in her shoes, has been bittersweet.
"The messages I get from bereaved parents; letters, emails, cards, Facebook messages, Twitter messages, you name it. I've met quite a few families and there's been a lot locally, unfortunately. And I know every footstep they have to put in front of them and I feel it for them.
"It's somebody's child so you're talking to parents at all different stages of life, but it's no different to me whether the wee baby never came out of the hospital or whether they've been reared for 16 years, it's still a parent's grief and I'll still have empty arms."
But Julie says the support she has received along the way has made all the difference to her campaign.
"I couldn't have done any of this with the Children's Funeral Fund without the support of my colleagues and all those councillors in all those councils, that one-by-one voted it through at the early stages."
And it certainly helps that Julie has had an unwavering dedication to making a difference in the lives of others.
"You'll never ever meet a person as determined, as the mother of a sick child, end of story, to the ends of the earth. That will never leave me, that I promise you. But you cannot do it without support. And I've been very, very lucky. I have truly been very, very fortunate with the people I have met along the way; there's always a reason you meet people, and they're either going to change your life or you're going to change theirs – that is true in everything I would ever do."
Julie concluded: "It's the loveliest of things, it really is the loveliest of things, I've got that letter. I'll never get over it, just an ordinary person like me to be looking at that letter.
"I'm genuinely very emotional about it, it's an honour. From the bottom of my heart, thank-you to whoever thought about nominating me for this."
Julie is among a list of recipients from Northern Ireland. The full list of honours can be viewed here.
Sign Up To Our Newsletter