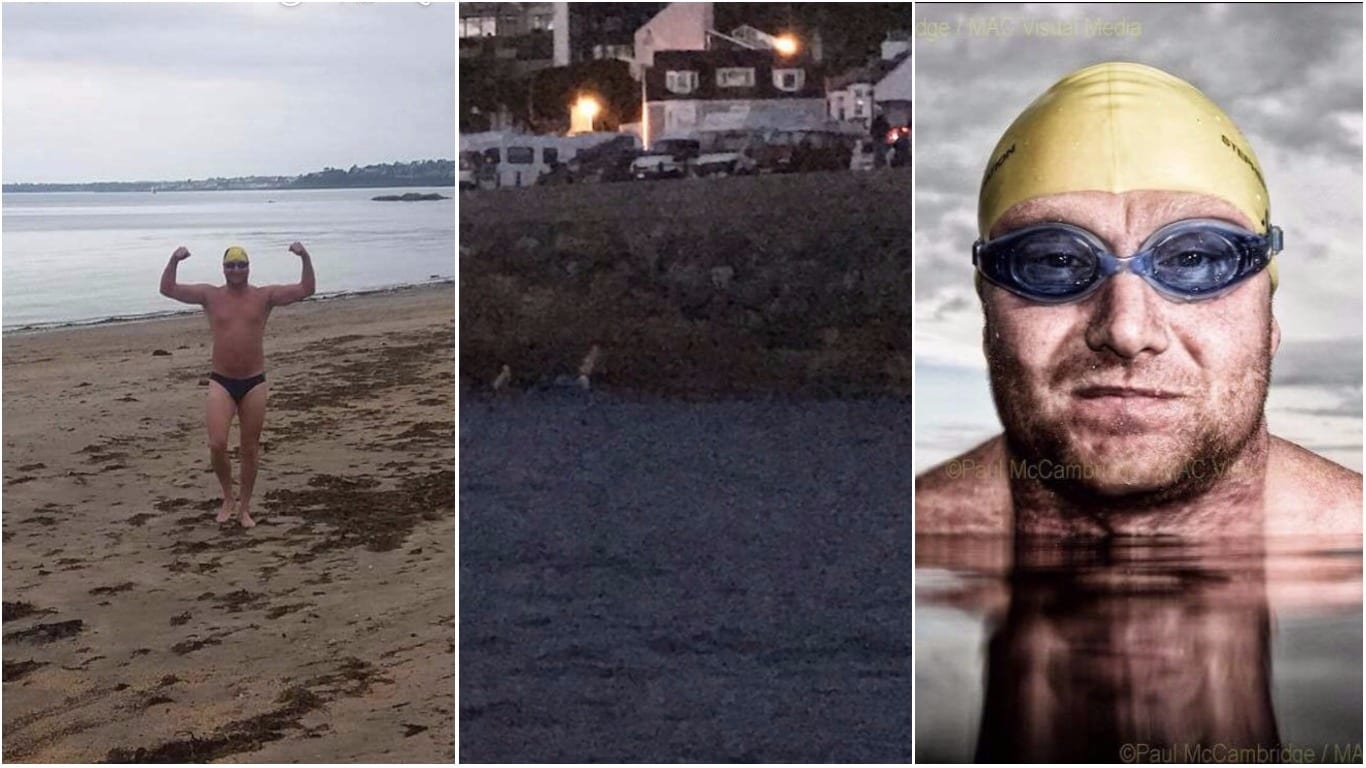 A county Armagh man has written himself into the history books when he became only the 52nd person ever to swim the most demanding channel in the world.
Portadown man Christopher Judge completed his monumental swim across the North Channel earlier this month.
His 25-mile solo swim from Donaghadee in Northern Ireland to Portpatrick on the coast of Scotland took him an incredible 13 hours and 32 minutes.
And he completed most of it with a banjaxed right shoulder; not to mention the head-to-toe jellyfish stings he had to endure along the way.
Christopher is on track to raise over £9,000 for the Stephen Lyness Memorial Fund (SADS).
Stephen was close a friend of Christopher's who sadly passed away 12 years ago from Sudden Arrhythmia Death Syndrome (SADS) at just 18 years of age.
The maintenance operative Council worker explained how he pulled through the herculean task.
"During the swim I never felt comfortable, not for the whole 13-and-a-half hours of it," he explained.
"Swimming with a shoulder injury is tough and plays on your head but after the fourth hour, when the other shoulder went I had to figure a way to try and block out the pain.
"I had my sons' names wrote on each arm with permanent marker, (Regan and Faolán) and every stroke I'd shout there names out under the water and think of them; I tried to switch off and take my mind to another place, I thought of every person who shook my hand and said they would light a candle.
"I tried to visualise the flame of a candle in a bid to keep myself warm as I was hypothermic after five hours.
"I prayed for hours to everyone I knew who had passed away, it was hell at times."
Christopher said he spent parts of the swim crying in pain but admitted he tried his best to hide it from the crew who would have pulled him out of the water.
"It got to the stage where the crew found it hard to steer me through the jellyfish so I just swam through them, the stings to the lips and face were the worst, my lips swelled up, they were huge."
Christopher spent a lot of the time thinking of his friend Stephen – the reason he was putting his body through such hell – and it was those thoughts that propelled him through the choppy waters.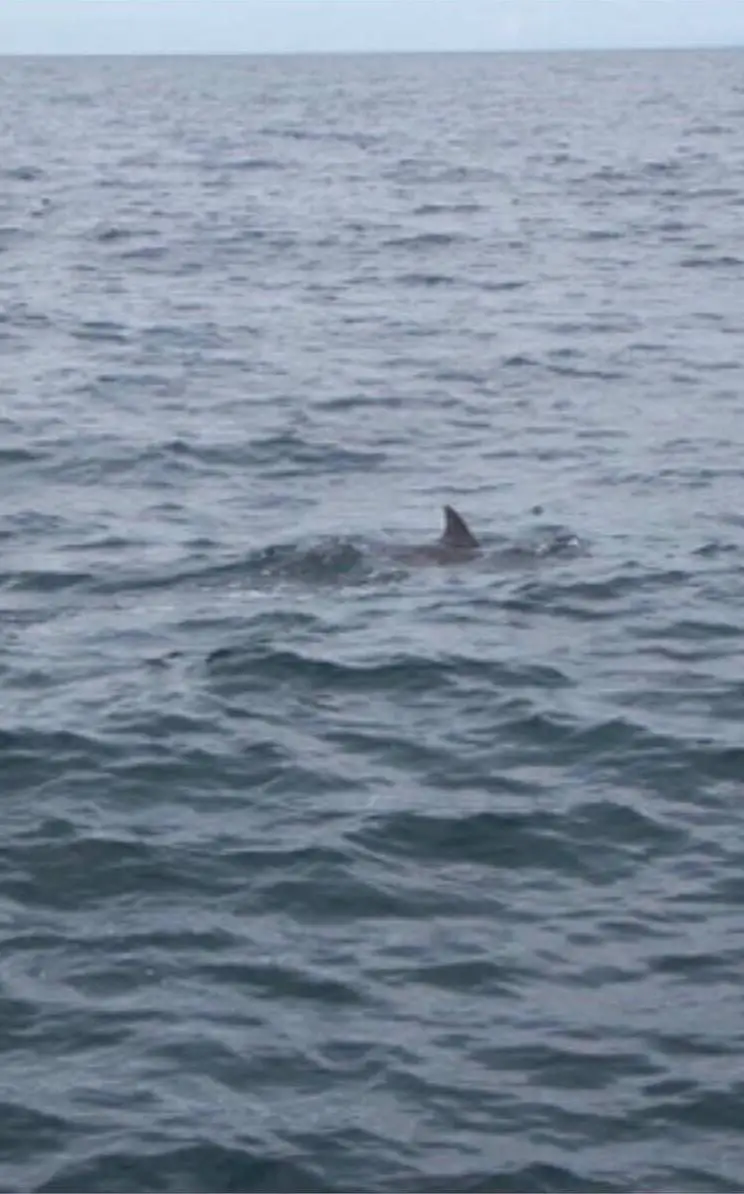 "At one stage two dolphins swam underneath me and I used that as motivation to say someone is looking out for me.
"At the tenth hour I remember breathing to my left and seeing my crew, all wrapped up nice and warm, happy and laughing. I thought, I could end this now, nobody will say anything, everyone knows about my injury and I've been in the water 10 hours, I'll get that pat on the back but I reached into places I never knew existed."
It was the final 500 metres, darkness had begun to fall but the water temperature was getting warmer – a signal shallow water was encroaching.
"I could hear the chanting of my crew roaring me home," he recalls. "Then I could hear a crowd from Portpatrick roaring me on with every stroke, it took me a few attempts to stand up on land at the finish but when I did there was a loud cheer from the town.
"They had got wind that someone was finishing The Channel and they came out to cheer me on.
"I felt like the best swimmer in the world, I felt like a gladiator, I knew I was only the 52nd person in the world to have done it and only the eleventh person in Ireland; I knew that my home town of Portadown were all behind me and I've done everyone proud."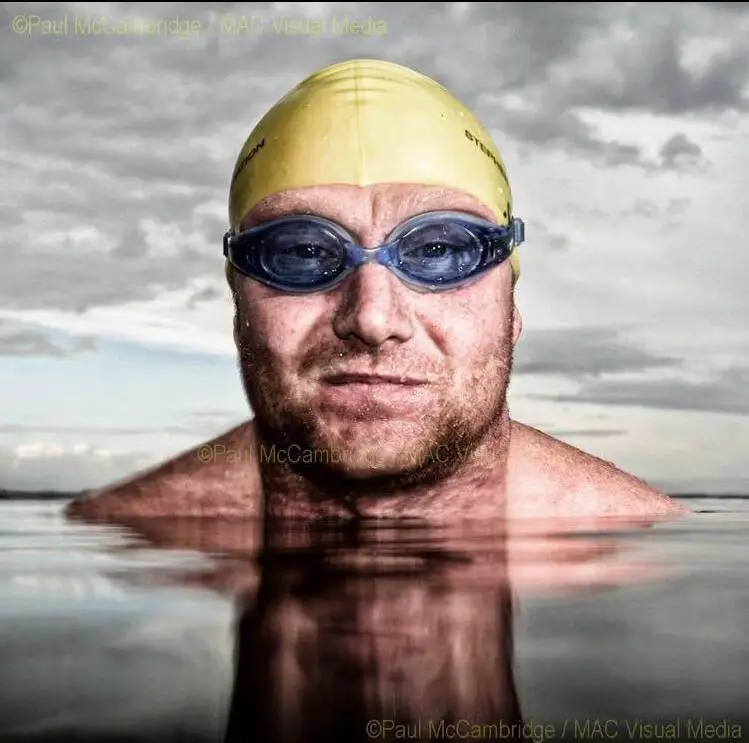 But it wasn't all sunshine and smiles for Christopher; there was the awful experience of his recovery.
"After I got back on the boat the recovery is horrendous, I thought I was going to die with the hypothermia.
"Only for my experience of ice swimming I knew what to do and how to handle it; I was covered in stings and when your body temperature starts to rise again a pulsating sweat starts to pour out.
"My crew were celebrating but I was in survival mode.
"When I finally returned I remember stepping out of that cab and hearing my son shouting daddy; I couldn't wait to hug him. It was a great feeling.
"I'm still on s high and will be for a while, but I'm so proud of what myself and the community have done."
Christopher was also full of praise for his crew and good friend Keith Garry – male record holder of North Channel – who guided him through his training.
"Keith kept me right the whole year with my training; he gave me the tools and it was up to me to put it into practice," said Christopher.
"He looked after my feeds on the boat, which is very important during any swim like that. I wasn't allowed to touch the boat and my feeds had to be made up in pro shakers and thrown out to me.
"My lifelong coach and ex-Lurgan swimming club coach Dorothy Johnston was on the boat with me and roared encouragement from first stroke to last.
"She is such an inspiration and coached me three times a week for a year to get me ready for swim.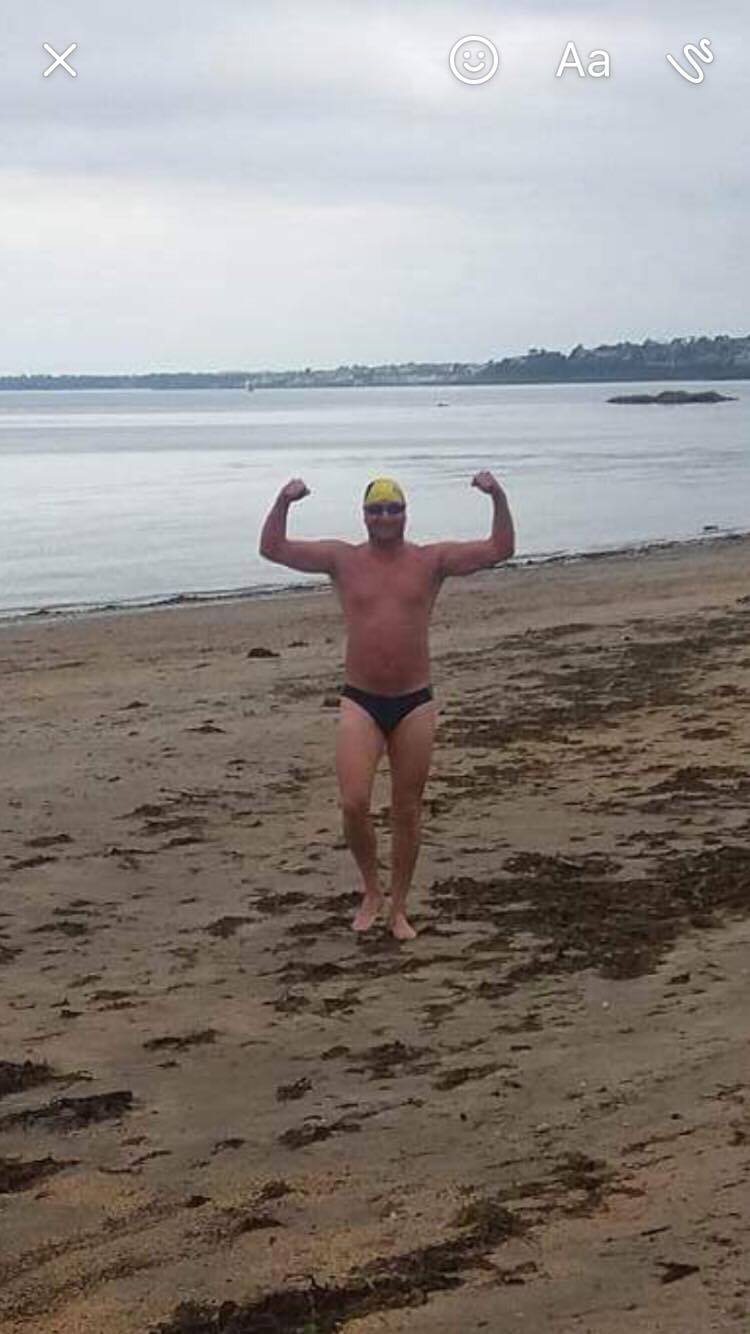 "My brother Mark Judge was the support swimmer. Mark struggles with cold but he did me proud and knew what to shout out from the boat at the right times.
"I also had my friend Gordon Hamill on board who's planning on doing the swim next year. Gordon spent all winter with me doing gruelling ice swims to acclimatise my body, his encouragement was fantastic."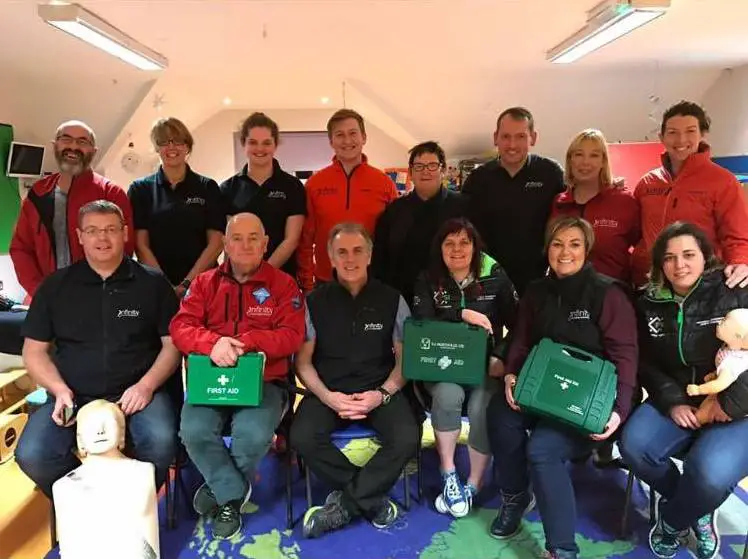 "I would also like to thank the Infinity Channel swimming crew who took me over and who were a great help throughout the year, a local Newry-based company with a lot of experience.
"Padraig Mallon of Camlough runs the show. He was first man in Ireland to swim North and English Channel in same year. A legend of a man and one of life's true gentlemen."
Sign Up To Our Newsletter