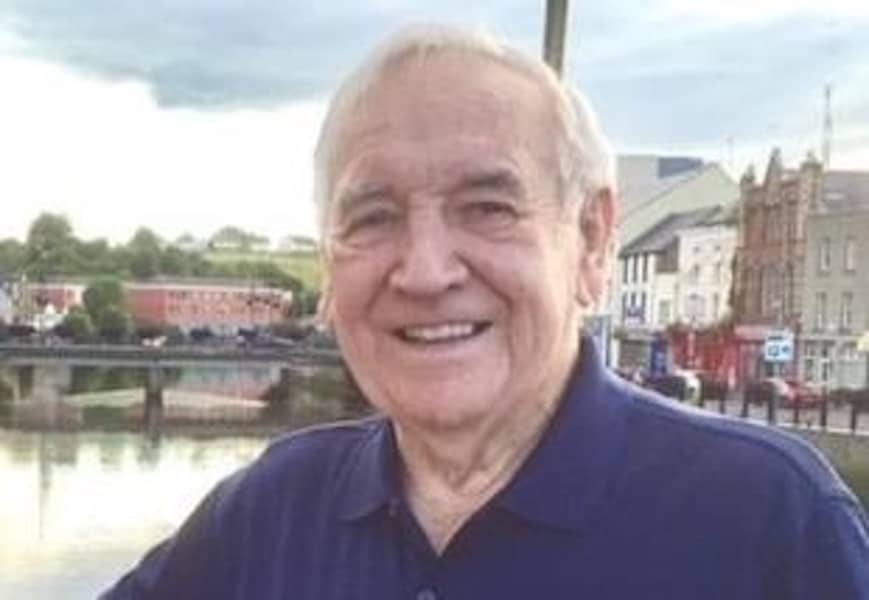 The family of a Portadown ex-pat, who won an All-Ireland minor medal with Armagh, before emigrating to the United States have paid tribute to a man who always show willingness to help others.
Thomas Myles McConville, who was in his 92nd year, passed away in Los Angeles this week.
Tom was born in Portadown, where he excelled in school and in sports. He played for the Tir na nOg Gaelic Football Club and played left half back for the Armagh GAA All Ireland Championship minor team in 1949 – the first of the Orchard's two All-Ireland minor titles to date.
He met his late wife Joan in Portadown, and after their marriage in 1954, they emigrated from Northern Ireland to Rhodesia (now Zimbabwe) before immigrating to Southern California to join his brother Rory and a growing Irish community there.
Tom was proud of his Irish heritage and started a weekly radio show to play Irish music and provide relevant news to the Irish and Irish American community. His radio program continued for over forty years. Tom was also a long-term contributor to the Irish Center of Southern California, an organisation that promotes Irish culture and supports Irish and Irish American causes.
Tom will be remembered for his sense of humour, quick wit, and willingness to help others. But to his family, he will be remembered as a devoted husband and caring father who encouraged his children to have faith, work hard and laugh often.
Most people who knew him will agree with the highest of compliments – he was a good man.
Tom is survived by his six children and their spouses, Michael (Mary), Brenda (Darren (RIP), Maura, Daniel (Nellie), Eileen, Thomas (Celestine), nine grandchildren, and seven great-grandchildren.
He has been reunited with the love of his life, Joan – who after 65 years of marriage – went before him.
A vigil will be held on Friday night before his Funeral Mass on Saturday, May 13.
This obituary was first published by the Los Angeles Times.
Sign Up To Our Newsletter