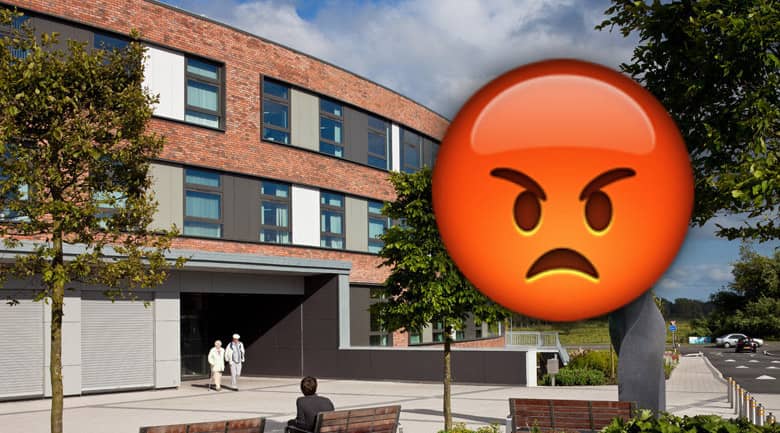 There has been anger and disbelief after a GP contractor due to take over the troubled Bannview Medial Practice in Portadown pulled out.
The future of the facility is once again in serious doubt after the development today (Monday).
According to local Ulster Unionist councillor Julie Flaherty some 5,200 patients have been "left in limbo".
She told Armagh I tonight: "To say I'm disappointed is an understatement."
It was two weeks ago that other GPs in the Portadown Health Centre presented a temporary list closure and declined to take on additional patients.
The facility had been earmarked to close from today (Monday), January 16.
A protest which had been due to go ahead Friday week past was cancelled after confirmation that a GP contractor had been appointed.
But Health Minister Michelle O'Neill confirmed the deal had fallen through.
She expressed concern that the GP contractor had withdrawn from the contract.
Minister Michelle O'Neill said: "This is extremely disappointing news and I have asked for an urgent meeting with the Health and Social Care Board (HSCB) to ensure that patients continue to receive safe and high quality healthcare.
"The HSCB will continue to manage the practice in the interim period until a new contractor is appointed.
"No decision has been made to close the practice and the HSCB will be writing to all patients to advise them of the current arrangements.
"I am very aware of the challenges facing general practice and I have committed to invest in primary care.
"The real progress that is being made through increasing GP training place to 111, the ongoing rollout of AskMyGP, the online and phone triage system, and having over 100 practice-based pharmacists in place within general practice shortly, all helps to ease GP workload pressures and attract more doctors into general practice."
Councillor Flaherty said fears had been realised.
Speaking to Armagh I, she said: "It was clearly a case of no crossing of the t's and dotting of the i's when they made the announcement earlier this month.
"They've known about this for months and it's just too little, too late from the board.
"I will make no apologies about worrying for 5000 constituents who are left without a recognised GP despite being pilloried for 'scaremongering'.
"We're back to square one again but it's not like we didn't know this problem was coming.
"Patients have not had as little as a letter or email to notify them.
"This is not a case of hitting out at anyone because all people want is a GP, to know that when they're sick they'll be looked after.
"We've been asking for a follow-up meeting with the Board since our first meeting back in November but we're still waiting."
Sinn Féin MLA John O'Dowd has expressed his deep disappointment.
"This news will come as a great disappointment to all those who have worked so hard to secure a new GP provider for Bannview," he said.
"However more importantly it will come as a shock to the patients of Bannview who had expressed such relief that the matter had been resolved.
"It is important to stress even with this latest knock back Bannview is not closing.
"Renewed efforts are already underway to secure a long term resolution. In the meantime the Health Board will manage GP cover at the centre and it will remain open."
DUP councillor Jonathan Buckley has also expressed his concern.
"It was only a number of days ago that Health Minister Michelle O'Neill MLA and the Health and Social Care Board were confirming that a GP contractor had been secured for the practice and now patients are receiving the devastating news that the contractor has withdrawn," stated cllr Buckley.
"This is simply not good enough and raises serious questions over the Minister's commitment to ensuring a permanent solution to this worrying situation.
"It would appear that the Minister's focus in recent days has been drawn towards helping to orchestrate political stunts rather than properly focusing on the major problems facing health at the present time.
"We as a party have been in contact with the relevant authorities in recent weeks and we will continue to be in the days ahead to press for the permanent solution that patients at Bannview urgently require.
"Whilst the Minister has stated that the HSCB will manage the Practice in the interim period it is vital that minds are focused urgently and full energy is directed towards securing long-term GP provision at Bannview Practice. Patients simply cannot go on living with this level of uncertainty, frustration and worry."
Sign Up To Our Newsletter