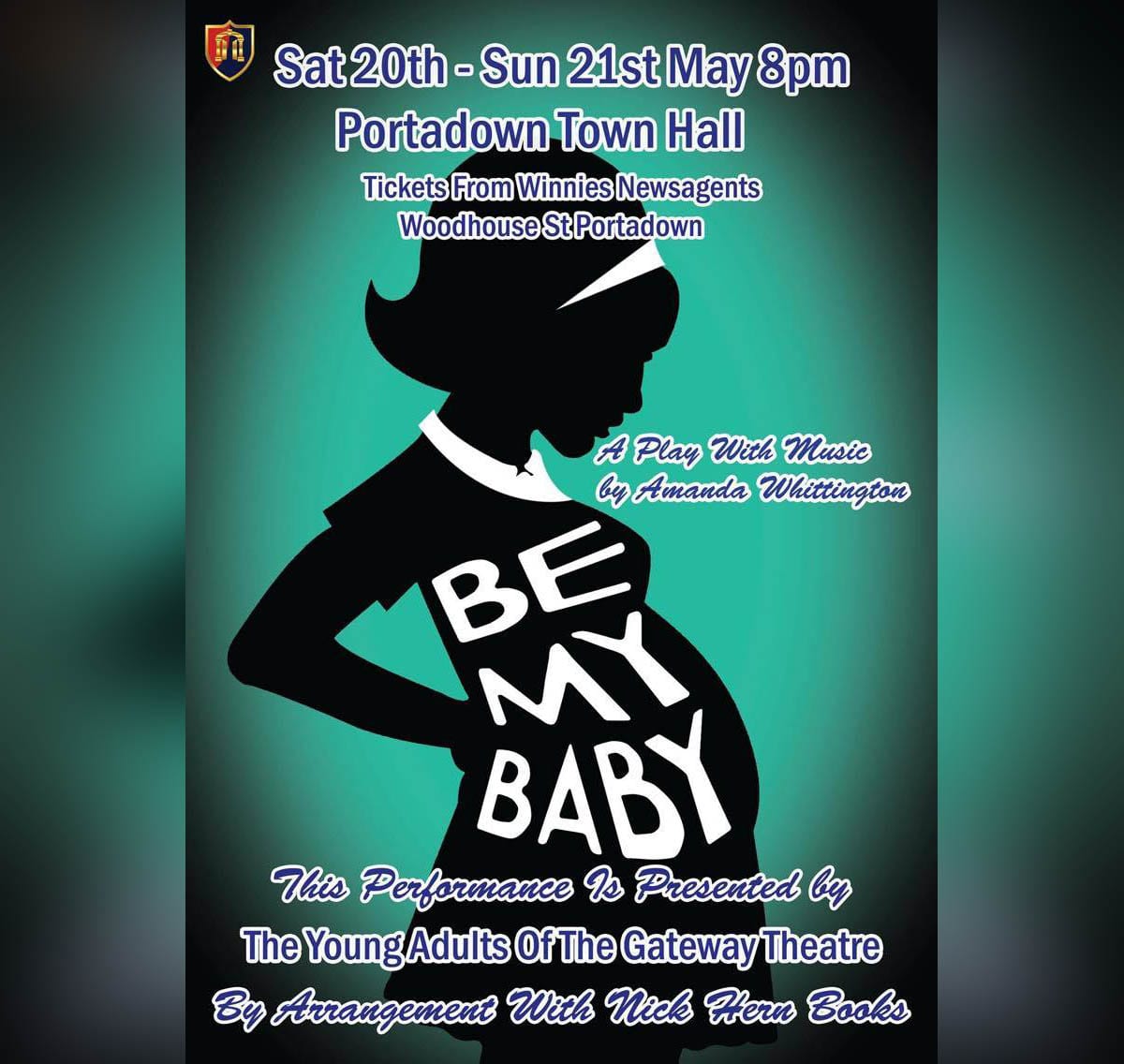 Be My Baby comes to Portadown Amanda Whittington's 1997 play, Be My Baby, is brought to you by the Gateway Theatre Young Adults on 20th and 21st May 2017 in Portadown Town Hall.
The play features 19-year-old Mary who is sent to a religious mother-baby home after her mother (Mrs Adams) discovers that Mary is seven months pregnant.
Queenie, Norma and Dolores also reside at the home, as pregnancy in their situation was heavily frowned upon in 1964.
While at the home, the four girls are forced to come to terms with their pregnancy, and through the time they spend at the home, not only do they learn a little bit about pregnancy but they also become great friends, bonding over songs by The Ronettes and The Dixie Cups.
Tickets are available from Winnie's Newsagents, Woodhouse Street, Portadown or at the door on the night, both at £8, with the play beginning at 8pm.
Sign Up To Our Newsletter