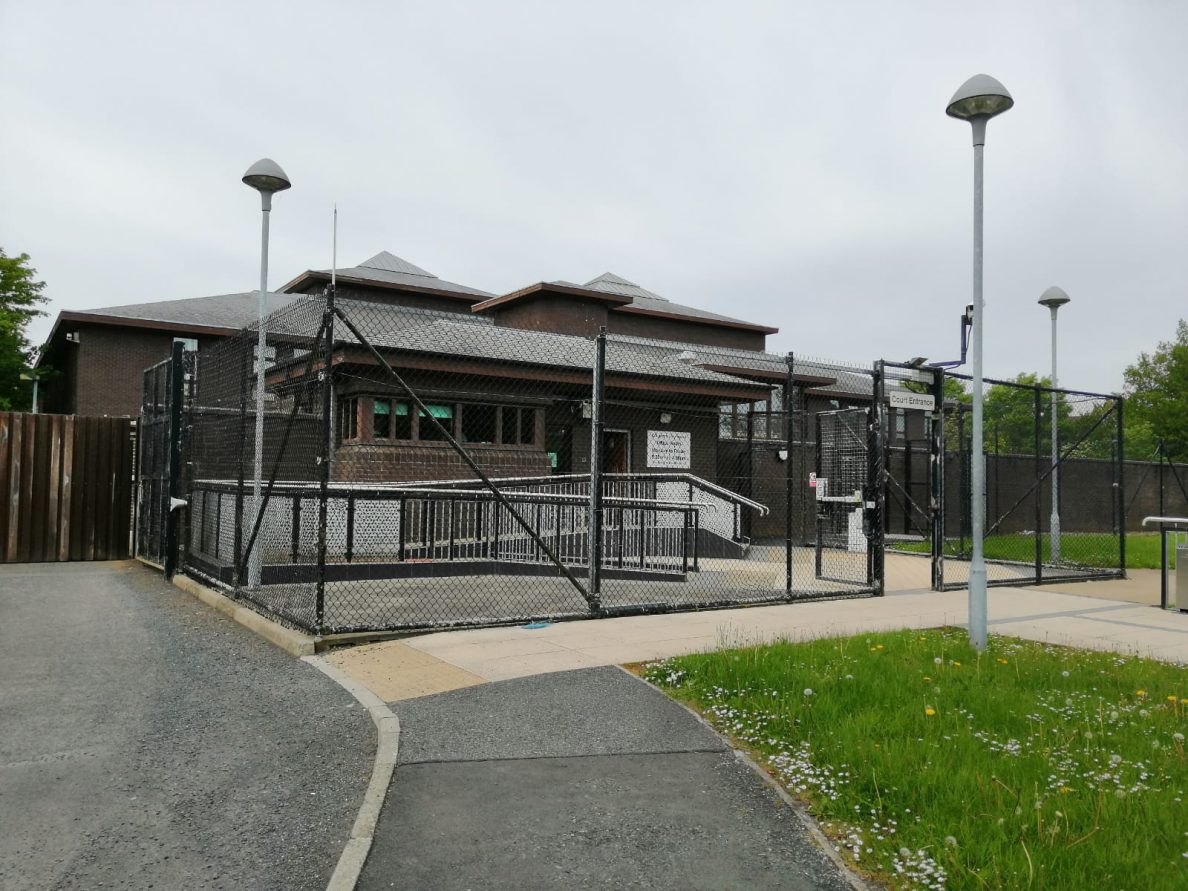 A Portadown man who punched another motorist in a "road rage" incident has been fined £250 and ordered to pay compensation to the same amount.
In sentencing the 36-year-old, the district judge described this as a "moment of madness" in which the defendant had "lost the run of himself".
Andrew Woodford, of Sandringham, pleaded guilty to assault occasioning actual bodily harm at Craigavon Magistrates' Court on Friday.
Prosecution outlined that at 2.20pm on September 11, of last year, police received a report of an alleged assault on Bridge Street in Portadown.
The injured party described how his van and another vehicle had been merging onto a lane, when they collided, causing his van to hit a kerb.
He stopped on the footpath and remained in his vehicle. The other driver, who was later identified as the defendant, came over to his window and exchanges were made.
Woodford then punched the wing mirror, before punching the injured party in the face and driving off.
The injured party suffered a laceration to the cheek, and Ambulance Service arrived and informed him to go to A&E.
The defendant later attended Lurgan police station for a voluntary interview, during which he made full admissions to the offence.
District Judge Peter Magill stated: "This is a serious charge, a serious offence. It sounds like a bit of road rage to me but this is a man who is in employment and has a good record.
"I do believe that this is serious enough to pass the custody threshold but I am prepared to deal with him by way of a suspended sentence and some restitution."
However, defence barrister Gavyn Cairns stated that this was a "single blow incident" and that it was not the punch but "a longer than usual thumbnail" which had caused the laceration.
He added that the injury had only required the medical application of paper stitches as opposed to sutures.
District Judge Magill stated: "Mr Woodford, this was a moment of madness. You are a 36-year-old man married with children and you have never been in trouble before.
"As we say in this country, it would appear that you lost the run of yourself a bit but after that you did everything right."
Woodford was ordered to pay compensation of £250 to the injured party and a fine of £250, along with the offender's levy of £15, within 20 weeks.
Sign Up To Our Newsletter