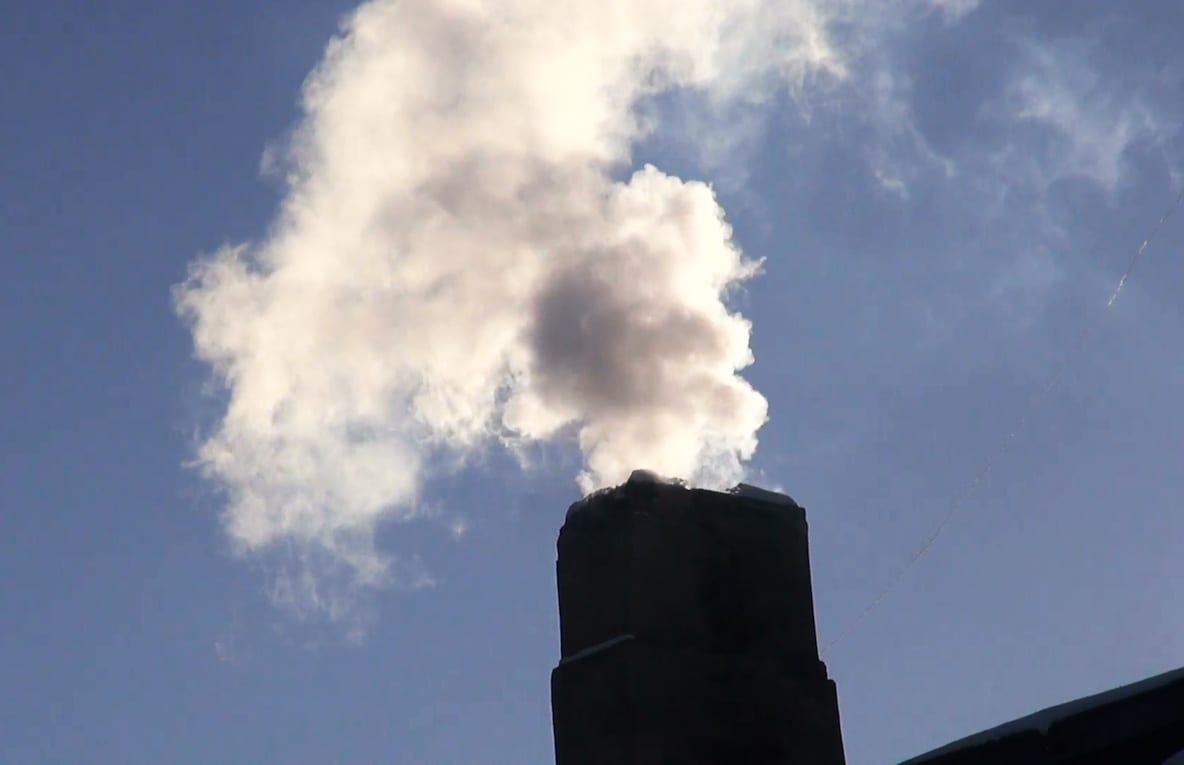 Council officials investigated 17 complaints of people burning smoky fuels in their homes between November and March just past.
But none of the complaints – which relate mostly to the Portadown area – saw any legal proceedings being brought against residents.
The information has been presented to the ABC Council's environment committee amid growing concerns relating to air quality and health.
A report to council highlights that emissions of pollution to air can give rise to both global and local effects.
"Whilst global effects are likely to manifest themselves slowly and cause chronic damage to health and the environment, local effects are acute and can increase mortality and morbidity with the residents and visitors to our borough," it states.
"This is particularly true for individuals susceptible to or suffering from respiratory disease. Nations who do not practice adequate air pollution control are causing significant health damage to their citizens, much in the same way that the UK did prior to the 1960s.
"The proactive and reactive enforcement of clean air legislation by councils is a key measure to ensure that health and environmental quality does not slip back to the days of smog and the pervasive smell of smoke in urban areas."
The two most important sources of air pollution in Northern Ireland are described as exhaust emissions from vehicles and domestic burning of solid fuel such as coal, wood and peat.
It was during the 1980s and 90s that 'smoke control' areas were established in the old Armagh and Craigavon Council areas to cut pollution emissions from chimneys in areas of dense housing due to burning coal.
These control areas can be found in Armagh, Lurgan, Portadown and central Craigavon, where residents are only allowed to use smokeless fuels for their heating and cooking appliances.
The introduction of smoke control areas has helped deliver "a dramatic improvement in sulphur dioxide levels in urban areas as well as local air quality for zones within Armagh, Lurgan, Portadown and central Craigavon", the report reveals.
The council has responsibility to investigate complaints regarding smoke control areas.
Between November 2017 and March this year, a total of 17 complaints were investigated about specific addresses using non-smokeless fuels.
In relation to a first complaint where a visit is not carried out, an advisory letter is issued. A letter of acknowledgement is also issued to the complainant.
Where an offence is witnessed following a visit by an environmental health officer, a warning letter is issued. Anyone found may be liable o a fine of up to £1,000.
But nobody was taken to court let alone convicted in relatiion to these complaints as "no legal proceedings" were brought, the committee was informed.
Now the documented procedure and content of letters issued in response to complaints is to be reviewed to address the reported need of providing additional advisory information.
Other means of advising new residents and landlords in an area that only smokeless fuels should be used will also be explored.
Sign Up To Our Newsletter