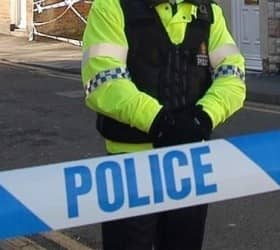 Police in Craigavon are reminding local residents of the importance of reporting suspicious activity at the earliest opportunity.
During a recent incident on Wednesday, 11 March, a member of the public reported a burglary in progress at a house in Demesne Avenue, Lurgan.
They were also able to supply police with information about a suspicious car. It is believed that the burglars may have been disturbed.
The house was entered and ransacked.
Inspector Ken Annett said: "We conducted searches of the local area and circulated details of the vehicle which was last sighted at the Camlough Road roundabout on the A1. We did not locate the offenders however this information enabled us to provide a swift response and prevented more burglaries taking place.
"I would like to thank the member of the public who contacted us and also encourage everybody to report suspicious activity to us. No matter how insignificant a piece of information may seem, it could be the difference between preventing a crime and your neighbours or friends becoming victims of crime.
"If you see something which doesn't look quite right or notice any type of suspicious activity, please pick up the phone and call us on 101 or 999 in an emergency."
Read more news:
Man attacked by three males wearing balaclavas in Tandragee
Armagh student wins once-in-a-lifetime experience at NASA
County Armagh businessman admits corporate manslaughter
Dating website names Co Armagh town 'most faithful' in the UK
£180,000 funding boost for Armagh City Centre schemes
Sign Up To Our Newsletter
Sign up to our newsletter for major breaking news stories as they happen – right to your inbox.