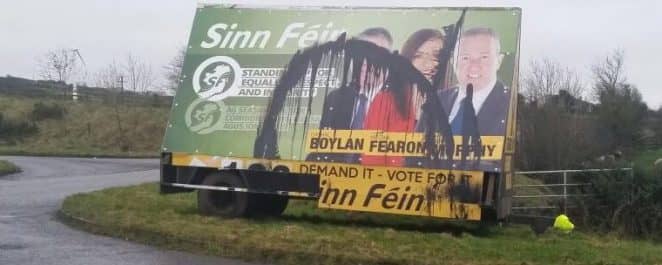 Condemnation has followed overnight vandalism on election publicity materials.
Large posters of the three Newry and Armagh Sinn Fein candidates – Conor Murphy, Megan Fearon and Cathal Boylan – were daubed with black paint.
The discovery of the damage to the posters – put up ahead of the March 2 poll – was made this morning (Monday).
Sinn Fein said there had been vandalism and theft of election posters in the Ballymacnab and Granemore areas.
The party described it as "an attack on the entire democratic process".
Sign Up To Our Newsletter