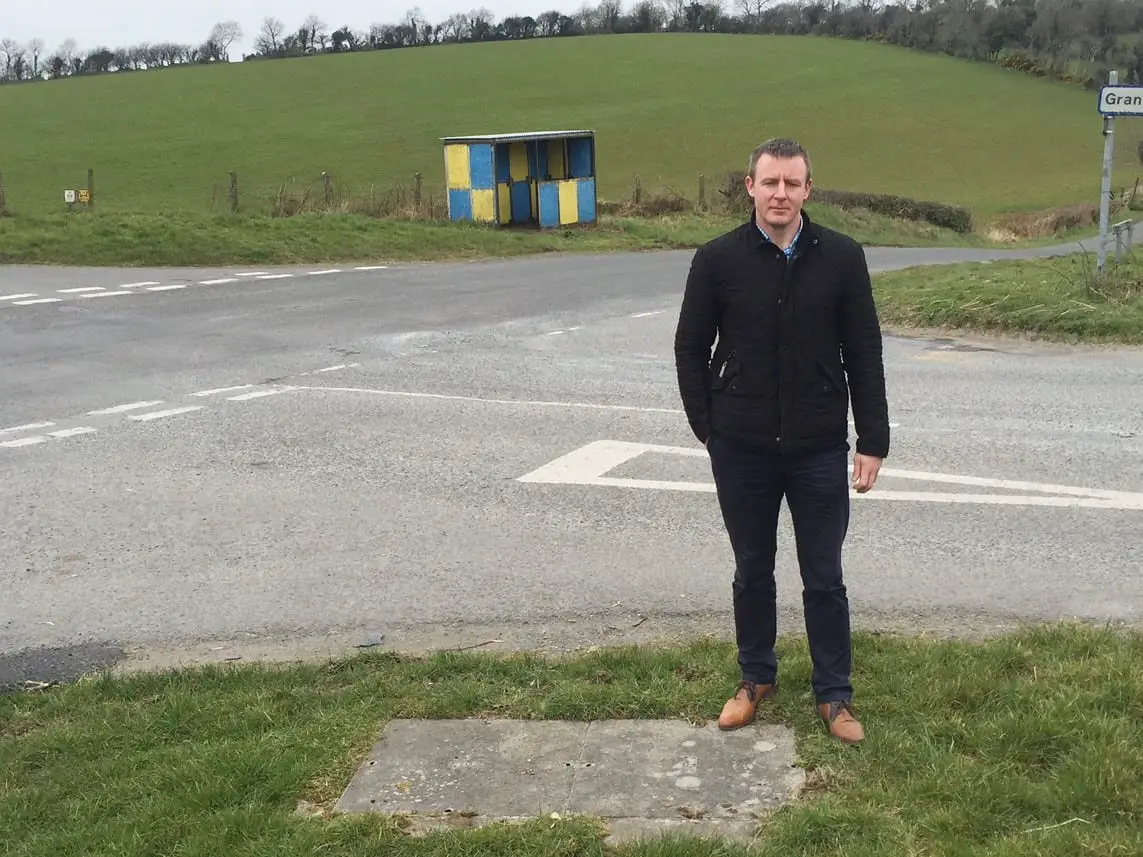 Residents near a notorious accident black spot in Granemore have hit out at lack of safety measures in place.
SDLP Representative Justin McNulty has called for an urgent safety review at the junction of the Dundrum Road and Granemore Roads following a number of accidents recently.
"The Granemore Road is an extremely busy road and its junction with the Dundrum Road, Tassagh is a notorious accident black spot," he said.  "Local residents have contacted me expressing genuine concerns that someone is going to get seriously injured or killed if something isn't done to improve safety at the junction.
"The story from each resident is the same, time and time again; cars fail to stop as they approach the junction coming from the Keady direction.
"I heard horrific stories about the number of times residents see motorists approach the junction at speed and drive straight through without a care in the world, either they don't know the junction or are just pure reckless.
"The stories get worse when you hear that motorists when approaching the junction at night switch off their vehicles lights in an attempt to see if there are any other vehicles coming from the other direction, this is just horrendous.
"I have asked Roads Service / Transport NI to carry out an urgent review of the junction and to bring forward any improvements they can, including improved advanced warning signs of the dangerous junction.
"However in the meantime I would ask motorists to be cautious when approaching the junction, and remember even if you are driving carefully others may not."
Read more news:
Four arrested with suspected firearm in car – including teenage woman
Concerns grow for missing 25-year-old woman
Loud Belfast bang heard 50 miles away on Armagh-Monaghan border
Man struck by car had TWO hour wait for ambulance to arrive
Man makes off through a field after abandoning stolen Mercedes
15-year-old charged with litany of burglary and theft offences
New ABC Council racks up debts of more £50m in first year
Union staff vote to strike at Alpha newspaper titles
Sign Up To Our Newsletter