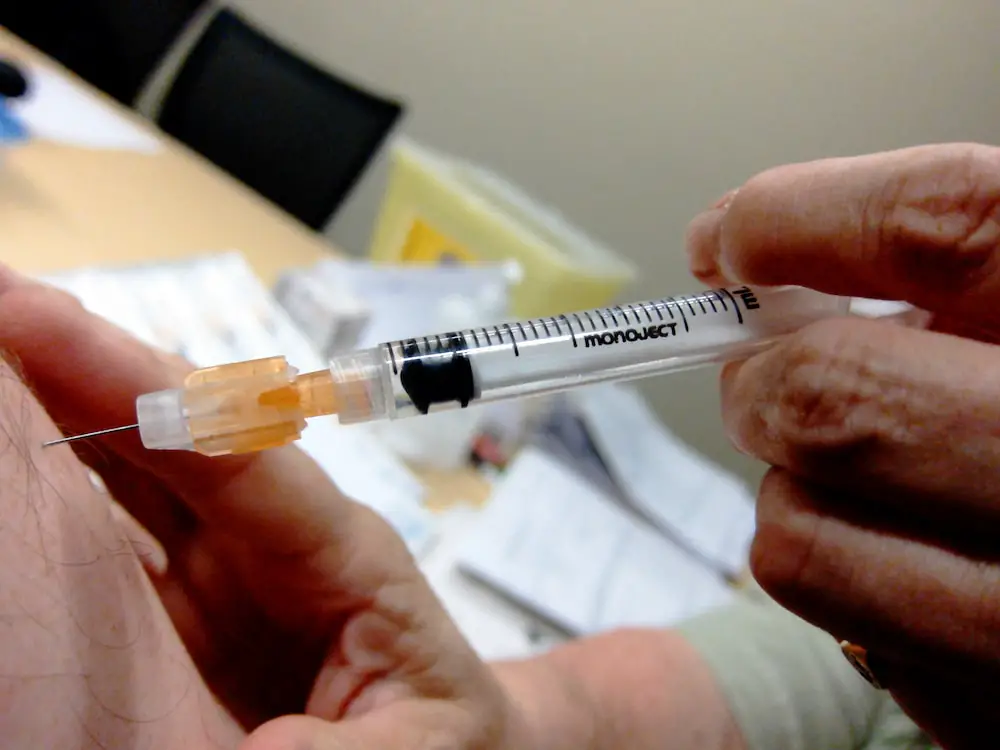 Health Minister Robin Swann has praised the work of the COVID-19 vaccination teams as the second doses of Pfizer/BioNTech begin today (Tuesday).
Vaccinations have now been carried out in 80% of all care homes in Northern Ireland. 33,683 vaccinations have been administered to care home residents and frontline Health and Social Care staff.
The Minister said: "33,683 vaccinations in a short space of time is a significant achievement for Northern Ireland.
"We are continuing to lead the way in delivering vaccine to our most vulnerable and our frontline workers and I sincerely thank all those involved in making this possible, from the frontline vaccinators to the backroom pharmacy teams and those involved in storage and distribution who have worked incredibly hard to make sure the vaccine can be delivered to those who need it the most."
8,940 care home residents and 10,484 care home staff have now been vaccinated. These are the number one priority for vaccination as recommended by the Joint Committee on Vaccination and Immunisation (JCVI).
In addition 14,259 frontline HSC staff have also now received the vaccine.
All HSC staff will be offered the vaccine in due course at seven dedicated vaccination clinics and will continue to be called forward by their respective Trusts when it is their time.
The Minister concluded: "The vaccination programme will continue to grow as more and more staff are brought forward to receive their vaccine. This pace will increase rapidly if the Astra Zeneca vaccine gets MHRA approval, as we anticipate it will. This will help the programme to roll out at a quicker pace to more people as recommended by JCVI.
"The vaccine has brought a renewed hope as 2020 draws to a close and we move into a new year. I want people to be hopeful. I want people to look forward to 2021. But I also want people to remain cautious.
"It will take time before we see the true benefits of vaccination. So for now keep doing what you are doing. Keep any New Year celebrations within your existing household.
"Do the right thing and stick to the regulations to keep yourself and your loved ones safe and protect our health service."
Sign Up To Our Newsletter