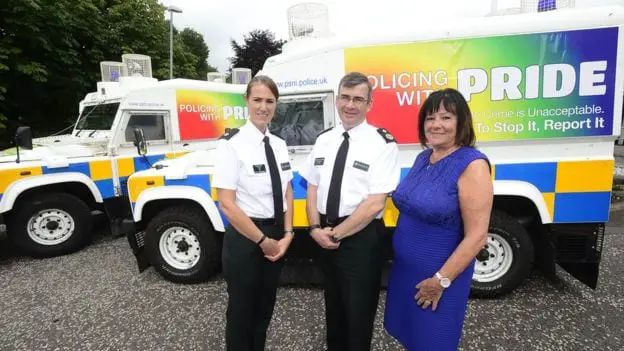 Uniformed PSNI officers will march in Belfast's Pride Parade for the first time ever this weekend.
And they have extended the invite to the Gardaí, their counterparts in the Republic of Ireland, to march alongside them.
A Garda spokesman said its officers have also been given permission to wear their uniforms at the Belfast parade.
Sinn Fein's party spokesperson on equality and social justice Megan Feraon said: "Sinn Féin is a party committed to the equality agenda. We believe that all citizens regardless of race, religion or sexuality should be treated as equals in the eyes of the law.
"The rights of the LGB and T communities and human rights are not separate; they are one and the same.
"Homophobia remains the biggest barrier to full participation of the Gay/Lesbian community. While barriers are breaking down, step by step, there is more to be done.
"This initiative by the PSNI builds upon the PSNI commitment to ensuring equality in the delivery of its service to all lesbian, gay, bisexual and transgender people and is a welcome initiative."
The event is due to take place in Belfast city centre on Saturday, 5 August.
And Irish Taoiseach Leo Varadkar has confirmed he will attend the event.
Mr Varadkar is the country's first openly gay leader and has been vocal about campaigning for change in NI.
Sign Up To Our Newsletter