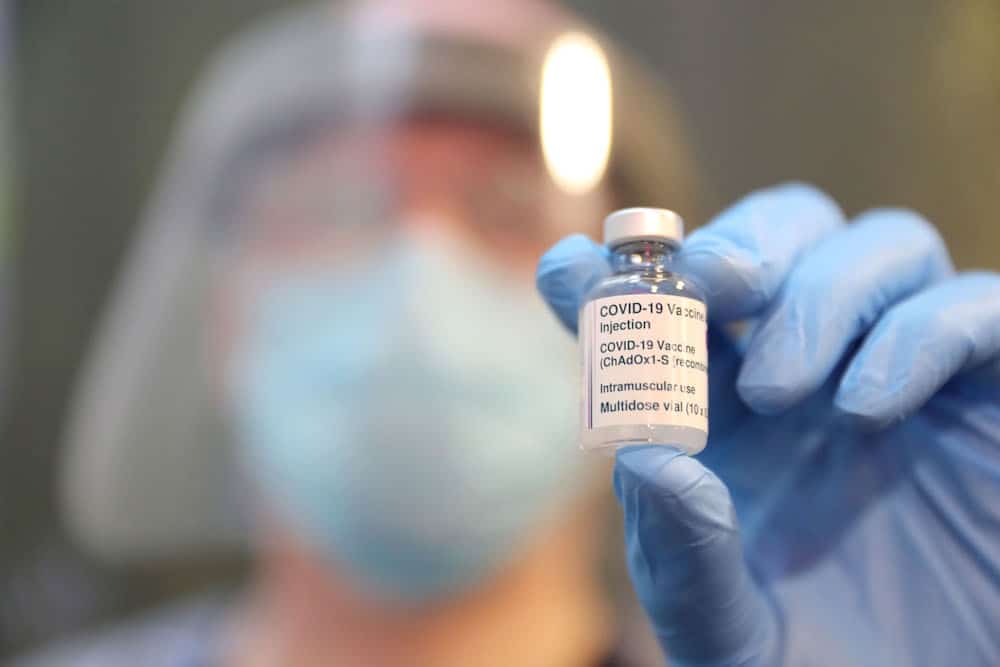 There have been a further 21 Covid-related death reported in Northern Ireland since Friday – 11 in the past 24 hours.
The total number of deaths now stands at 2,762. The ABC Borough now accounts for 377 fatalities, which is an increase of two over the weekend.
There have been 207 deaths – an increase of one – in the NMD district, while Mid Ulster also recorded one further death leaving the area's total at 254.
There have been a further 1,028 cases recorded in the last 24 hours, according to the Department of Health's latest daily dashboard update.
There were 118 positive cases in Armagh, Banbridge and Craigavon – the second highest in NI. There were 106 cases in Newry, Mourne and Down, while Mid-Ulster recorded 68. Belfast – the highest in NI – recorded 160 positive cases.
A total of 2,377 individuals were tested in that time.
There are 378 people in hospitals across Northern Ireland as a result of the virus, 44 of whom are in intensive care units.
There are currently 103 – up one– Covid patients in the Southern Trust area, 80 – up five – of whom are in Craigavon Area Hospital. There are five ICU beds available across Northern Ireland.
Hospital occupancy in Northern Ireland currently stands at 104%.
Meanwhile, all documentation for the manual verification process for the High Street Scheme must be provided by midnight on Friday, November 12.
Economy Minister Gordon Lyons confirmed the new deadline as he revealed over £42million has been spent using Spend Local cards to date.
The November 12 deadline relates only to cases where applications have been unable to be automatically verified against Government databases. Further information has already been requested from these individuals to confirm they live in Northern Ireland and are over 18-years-old.
Minister Lyons said: "The High Street Scheme is a time-limited intervention and, while I have extended the deadline to use the Spend Local card to 14 December, there is a need for applications to be verified by a certain point in order for the cards to be used.
"I would urge anyone asked to supply additional documents to ensure they do so by the deadline of 12 November.
"My Department is already taking a flexible and pragmatic approach when considering the information applicants have provided to confirm they are eligible for a Spend Local card.
"To date, 94% of applications from people who have provided the additional information requested have now been verified."
The Minister continued: "In the closing period of the manual verification we can expect applicants who have struggled to provide the necessary documentation to reach out to MLAs and MPs for their support.
"I have written to all MLAs and MPs to say that if their constituency offices are able to provide assurances on behalf of an applicant that they are eligible for the scheme, these applications can be manually verified by the Department.
"I want to ensure as many Spend Local cards as possible can be put into the Northern Ireland economy to support local businesses."
Minister Lyons has also welcomed new data on footfall at retail locations compiled by the Northern Ireland Retail Consortium (NIRC) and insights firm Sensormatic IQ.
He said: "I was very pleased to see these figures which shows that footfall at retail locations has significantly improved from September.
"This shows that the High Street Scheme is having the intended effect. I would like to thank retailers for their support in promoting the Spend Local card. I also want to thank the public for the support they are giving to their local high streets.
"For anyone who has any balance left on their card, no matter how small, my message is: please go out and spend it locally."
Sign Up To Our Newsletter