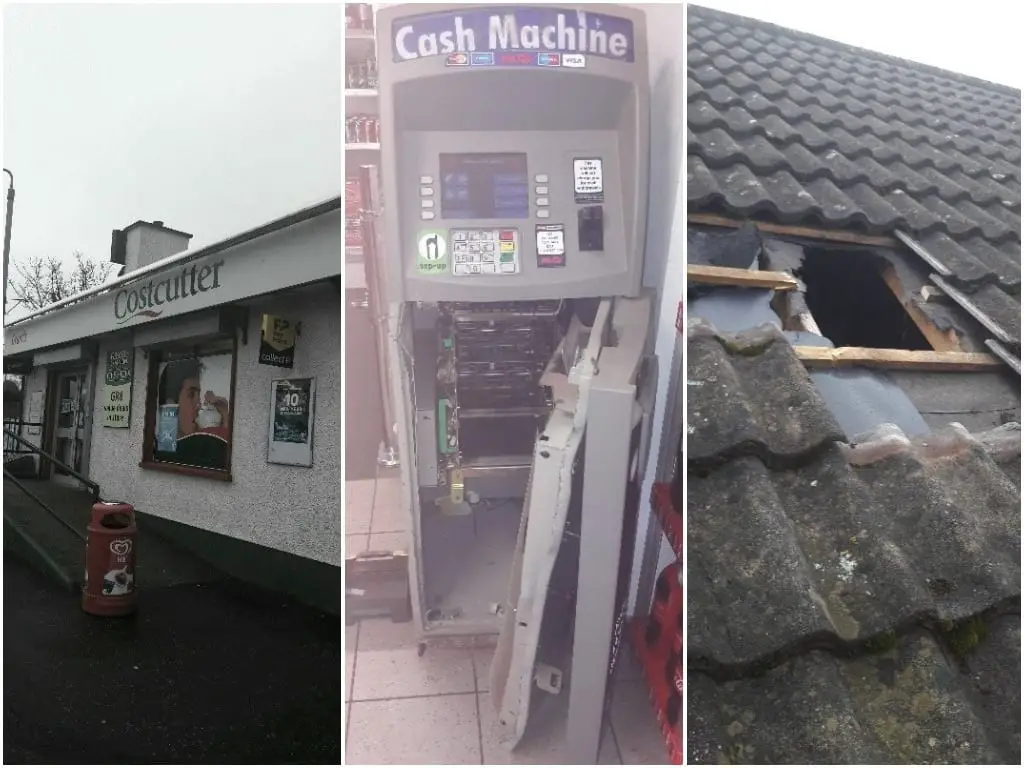 As many as 15 burglaries at rural premises across Co Armagh and beyond could be the responsibility of the same gang, police have claimed.
A series of burglaries at shops and filling stations across the north – as far apart as Enniskillen and Larne – may well be the work of one group.
There have been incidents in Bessbrook, Newry and north Armagh recently – all at relatively rural stores where ATMs in particular are being targeted.
Only last Friday morning – some time between 1am and 4am – burglars forced their way inside the Spar Millvale Services outlet on the Millvale Road in Bessbrook.
They came in trough the roof, however, attempts to remove the ATM from the premises were unsuccessful".
Detective Chief Inspector Will Tate said: "The incidents are not limited to a particular geographic area and we are investigating possible links between incidents as far apart as Enniskillen and Larne.
"Our enquiries to date would suggest that an organised criminal gang is responsible for many of the burglaries and we are working hard to identify the perpetrators.
"We are also keen to help prevent further incidents at other rural businesses and we would encourage retailers to take some steps to minimise risk."
Police are also encouraging people who live close to rurally located businesses like filling stations and shops who notice any unusual activity to bring it to the attention of police.
Sign Up To Our Newsletter