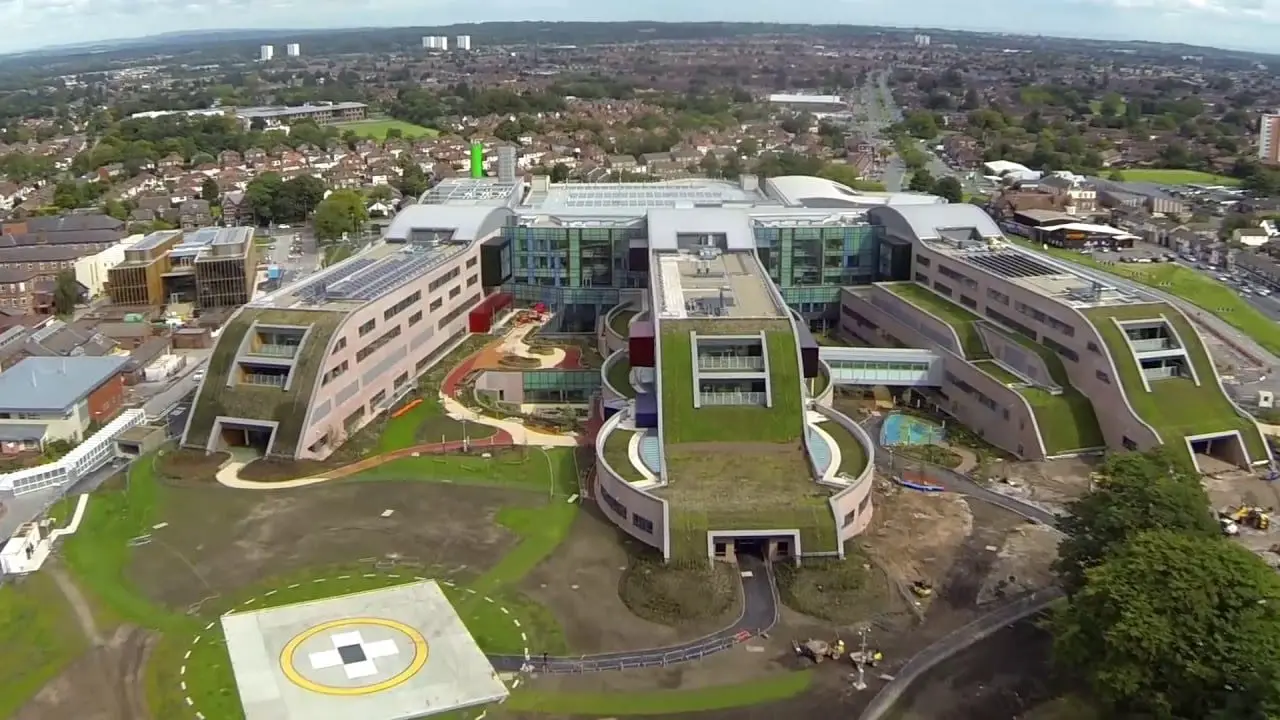 Post-mortems on infants from Northern Ireland will be carried out in England from January next year (2019).
The move comes as the Health and Social Care Board (HSCB) confirmed they can no longer provide the service due to a lack of specialist staff.
It means that bodies of babies who require a post-mortem will have to be transported either by air or sea.
The single remaining consultant in Northern Ireland will leave his post in February 2019.
The Health and Social Care Board (HSCB) confirmed to the BBC that from January the service will be performed at Alder Hey Children's NHS Foundation Trust in Liverpool (pictured).
Heather Reid, Public Health Specialist, speaking on behalf of the Health and Social Care Board and Public Health Agency said: "We recognise that the loss of a child is one of the most devastating events that can ever happen to a family and fully accept that the prospect of the post-mortem being performed outside Northern Ireland may compound the distress experienced by families.
"While we will have to adapt our service, we want to assure parents that they will continue to have the choice of whether or not to go ahead with a hospital post-mortem.
"We also believe there are opportunities to provide post-mortem findings more quickly and enhance the support and information families receive.
"While it is acknowledged that a service outside of Northern Ireland is not what we would wish for, working closely with a much larger centre such as Alder Hey will provide a more robust service in the interim period."
SDLP health spokesman Mark H Durkan MLA said the changes were "unacceptable" and has written to the Permanent Secretary of the Department of Health seeking urgent answers.
"The proposal that families will need to send their beloved child away for a week to get these answers will mean more stress and suffering for families in their darkest hour," said Mr Durkan.
"It may well lead to parents opting out of the process altogether.
"I am seeking urgent clarification not only on how this completely unacceptable situation has arisen but also on what solutions have been explored.
"If this service is lost now, will it ever be restored? Is there the possibility of an all-island solution?"
Sign Up To Our Newsletter