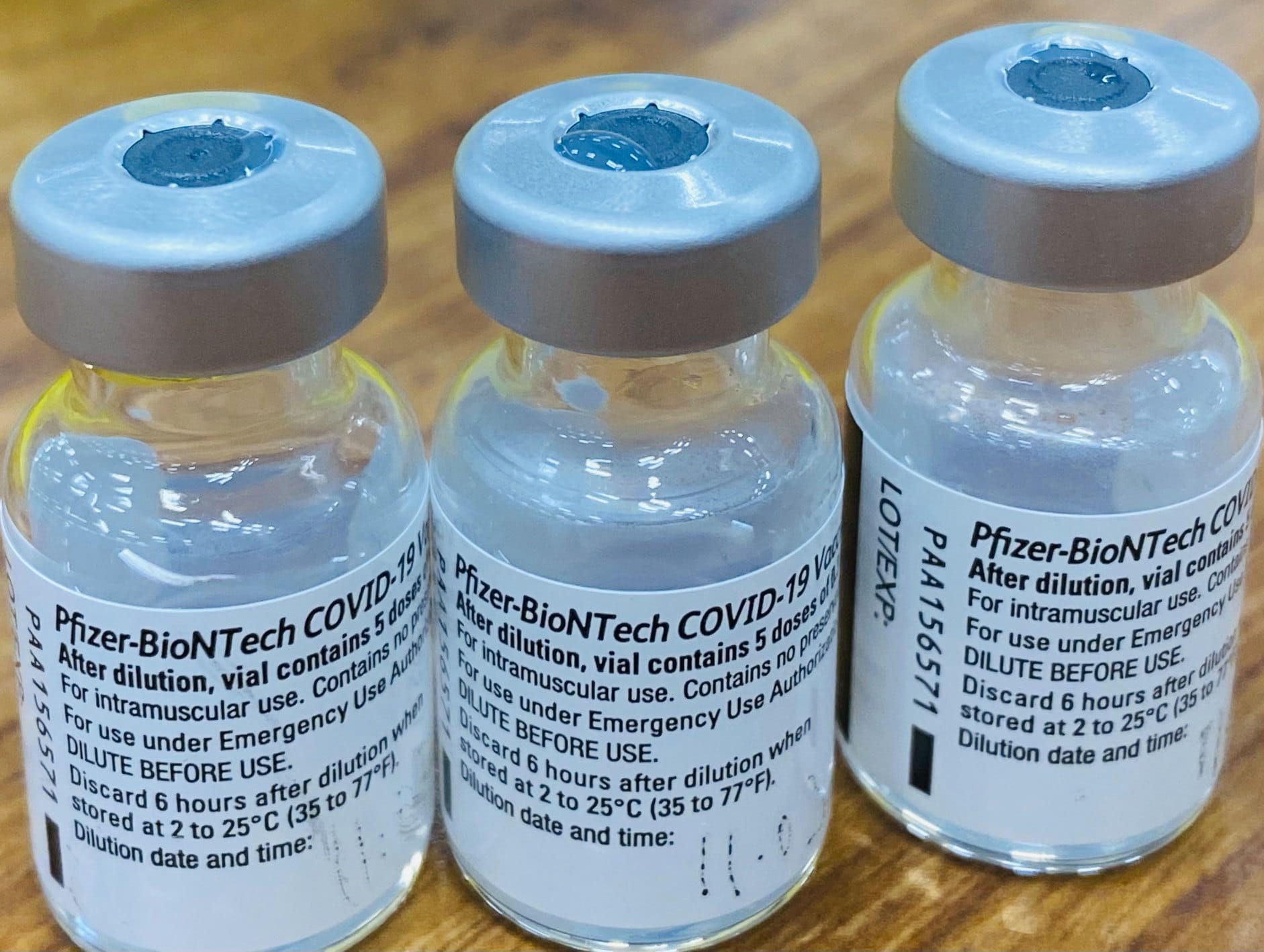 There have been no further Covid-related deaths reported by the Department of Health in Northern Ireland today (Friday).
That's according to the official dashboard, where the overall total number of deaths recorded by the Department stands at 2,154.
The Armagh City, Banbridge and Craigavon Borough Council area accounts for 285 deaths overall. Newry, Mourne and Down District accounts for 167 deaths while Mid-Ulster has registered 206 deaths.
There were a further 73 – down 7 on Thursday's total – positive cases reported in the last 24 hours with seven in Armagh, Banbridge and Craigavon. There were also five in Newry, Mourne and Down and Mid-Ulster District recorded 12. The highest was in Derry City and Strabane with 15.
A total of 1,648 individuals were tested.
There are 19– two more than Thursday– people in hospitals across Northern Ireland as a result of the virus, one of whom is in an intensive care unit.
There is just one Covid patient in the Southern Trust area – St Luke's in Armagh.
There are currently 12 ICU beds available in Northern Ireland.
Meanwhile, the head of Northern Ireland's Covid-19 vaccine programme has warned second jab date changes could "jeopardise the overall roll-out".
Speaking to BBC News NI, Patricia Donnelly urged people to be "patient" if they have contacted a vaccination centre to request an appointment change.
"We're not out of this pandemic yet and I think it's very easy to forget that as life appears more normal and there are more cars on the road and people are returning to activities," she said.
"This feels like snatching defeat from the jaws of victory."
In cases in which rescheduling was unavoidable, the department said it would take time as the staff involved were already running the vaccination centres and organising the programme.
In a statement, Ms Donnelly said: "I fully understand that we are all anxious to enjoy a more normal life including an opportunity to enjoy some of the things which have been denied us during the last 18 months.
"However this programme is a massive and highly complex logistical undertaking requiring intense planning. The ongoing cooperation of everyone to come forward for their second dose on their appointed date is crucial.
"Getting your second dose is not only vital in providing fuller and longer lasting protection against the virus, but also to enable the thousands of people working so hard managing the roll out to do so as effectively as possible.
She added: "This is why second appointments are automatically generated when a first appointment is booked to allow us to plan ahead, taking into account issues such as supplies of the various vaccines and availability of vaccination slots.
"It is the responsibility of each of us to ensure we are available for our second appointment. So we ask that where possible you avoid making commitments that clash with the date of your second dose – that includes booking flights and hotels – please look for alternative dates."
Ms Donnelly claimed that any large scale changes "could potentially jeopardise the overall roll-out of the programme."
"The success of the vaccine programme in Northern Ireland has been built on an amazing public response which has seen over one million people receive their first dose.
"Their cooperation has played a major part in bringing us to where we are today. It is imperative however that we recognise how important it is, that in order to maintain that progress the full and effective roll out is maintained."
Sign Up To Our Newsletter