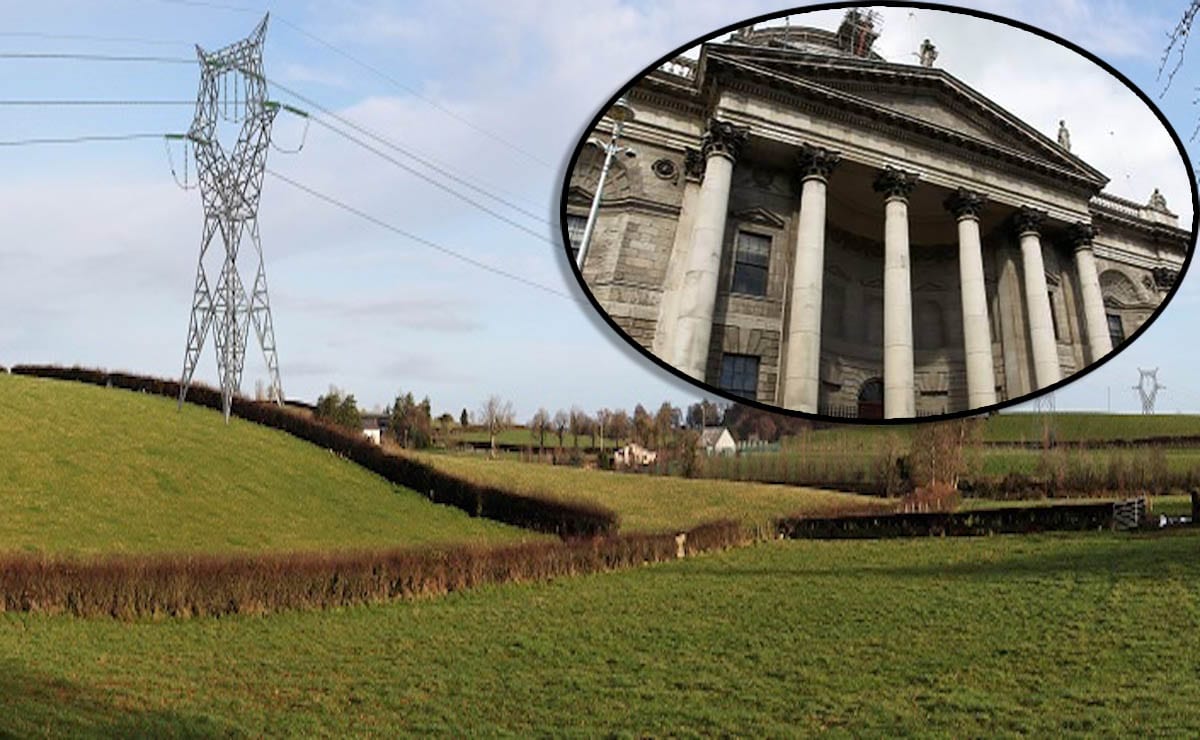 The Department of Infrastructure must announce its decision on the multi-million pound north-south interconnector "as soon as possible", the Northern Ireland Chamber of Commerce has urged.
And it is urging a "positive decision" in favour of the cross-border electricity network, which will stretch from County Tyrone as far as Co Cavan, crossing a large of part of Co Armagh en route.
The interconnector is one of a number of key features highlighted in a message for 2018 by NI Chamber President Ellvena Graham.
First and foremost, she has hit out at central government and the lack of a working Northern Ireland Executive and the effects which that has had on members.
In her New Year address, she also focuses upon and calls for clarity on Brexit, as well as infrastructure, workforce skills and other key issues which will be essential to drive Northern Ireland forward in a healthy and productive manner.
Ms Graham said that 2018 must be "the year of change and progress – both politically and economically".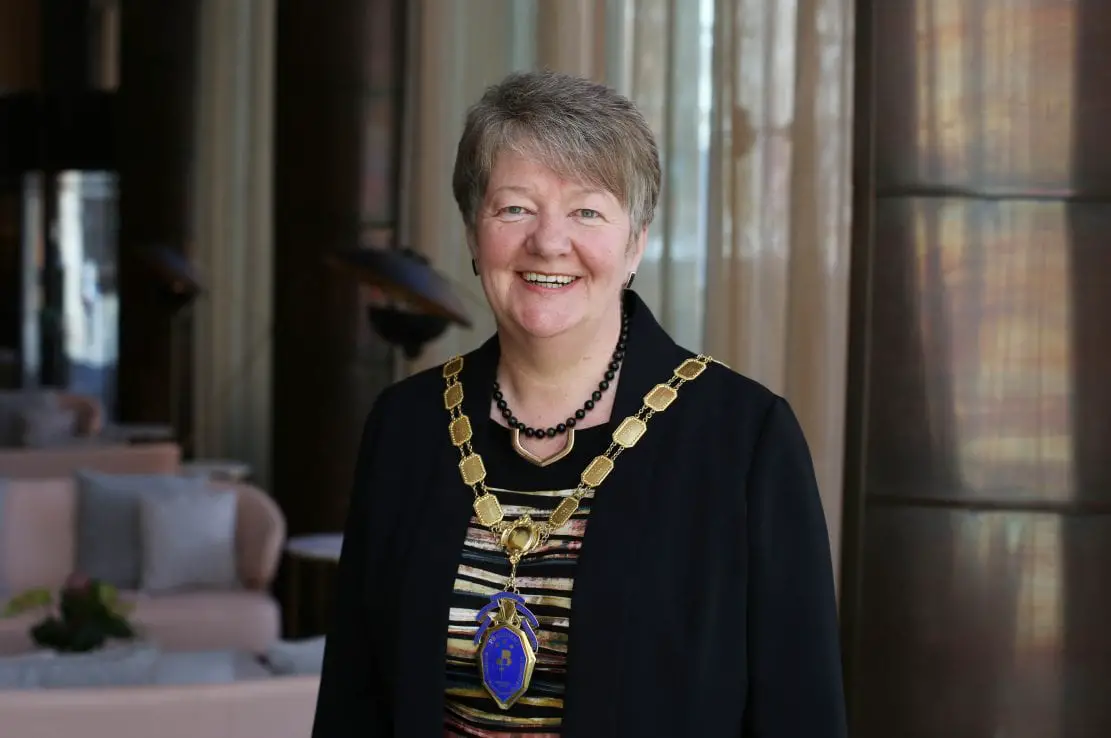 Speaking on behalf of the business organisation – which represents over 1,200 businesses across Northern Ireland, employing over 100,000 people – the Chamber President said 2017 saw many challenges for members, which was "not helped by the continued absence of a regional Assembly and Executive".
Ms Graham said: "Our businesses needed the support of active and engaged public representatives to boost their confidence but it wasn't there – that has to change in 2018.
"This lack of stability in local government has further compounded the lack of clarity surrounding Northern Ireland's position within Brexit negotiations. Sharing a land border with the EU means Northern Ireland has a crucial stake in these negotiations – yet discussions are going on without a cohesive Northern Ireland voice and that of business being heard directly.
"If we remain stuck in the quagmire of 2017, Northern Ireland's potential to become an economic powerhouse may never be realised. 2018 must be the year of change and progress – both politically and economically."
Commenting on a wide range of issues that must be addressed in 2018 – including Brexit – Ms Graham said: "Going into 2018 we must ensure that the atmosphere of uncertainty ends.
"Whilst we welcome the fact that the European Council has approved the progression of talks to the discussion of a transition period, and a future trade relationship, we must make it a priority that Northern Ireland's unique trading circumstances are understood and recognised and that our ambition to grow the economy through cultivating external sales is not hindered.
"Clarity on the nature of the UK's future trading relationship with the EU is needed to ease the cloud of uncertainty that lingers over business communities and which is undermining many firms' investment decisions and confidence.
"Certainty over the course of Brexit would also help to stabilise markets, and reduce the volatility of sterling, which businesses say is increasing their costs.
"The fact remains that Brexit decisions have to be made imminently – phase 2 is crucial for the big decisions which will provide clarity on the way forward."
In terms of business growth, Ms Graham added: "Even the best possible Brexit deal won't be worth the paper it's written on if the government fails to address the many long-standing, and well-known, barriers to growth here at home.
"We can't go another year without an Executive with Northern Ireland Ministers taking decisions on Northern Ireland matters. Businesses need the support of active and engaged public representatives to boost their confidence at this critical time.
"Northern Ireland's draft economic strategy has been sitting on a shelf and is now covered in dust.  The strategy must be reactivated by a new Executive as soon as one is formed – this is all the more crucial given that the UK industrial Strategy will take off.
"The issue of reducing Corporation Tax needs to move forward now but this will only happen once a restored Executive demonstrates its finances are on a sustainable footing.
"We also look forward to APD and VAT on tourism being reviewed by the next budget in 2018 and welcome the fact that negotiations and consultations are due to open on a city deal for Belfast – but this must be extended to all cities in Northern Ireland.
"City deals give cities certain powers to create jobs and support economic growth. They are a boost for investment in skills, economic development and prove attractive to investors."
On infrastructure, Ms Graham said the NI Chamber looked forward to transport improvements continuing as they open up supply chains, generate contracts for businesses, ease congestion of heavily trafficked roads and help companies move products and good more efficiently.
She stated: "The £90m Belfast Rapid Transit (BRT) scheme is due to start in September 2018 which will introduce a new fast bus-based system linking the east and west of the city, as well as the Titanic Quarter. This should help ease congestion in the city. It is also important that momentum keeps up on the A5, A6 and York Street Interchange projects.
"We also stress how the Department for Infrastructure must announce its decision on the north-south interconnector project as soon as possible.
"Delivery of the north-south interconnector is a top priority for NI Chamber's membership.
"Businesses and employers need access to electricity in the most cost efficient manner possible, and a positive decision on the proposed interconnector is key to achieving this."
Turning to the workforce, the President said a lack of skilled workers had long been considered one of the central weaknesses of the NI economy and finding staff with the right skills continued to be a major problem for businesses.
"That's compounded by our flawed university funding model and the fact that the Apprenticeship Levy is not working for Northern Ireland," added Ms Graham.
"Also, whilst businesses will be particularly pleased that EU citizens currently living and working in the UK now have more clarity as a result of the Phase 1 agreement, it's still essential that an unequivocal commitment on their future rights is made whatever the outcome of the negotiations.
"These talented workers are required and the argument that we have people here that could do the jobs with training is not realistic – the economic inactivity issue will take generations to solve.
"We need to ensure that we can match the personnel needs of companies with our labour supply."
Ms Graham concluded: "NI Chamber will continue to make the voice of the Northern Ireland business community heard where it matters at Westminster, in Dublin, in Brussels and by working closely the Northern Ireland Executive, the NIO and other key partners.
"In doing so, we will continue to assist our members to promote and grow their businesses locally and internationally through our broad range of business support services.
"This year, we will continue to serve our members as we have done for the past 235 years – with dedication, persistence and a total focus on helping them grow their businesses."
Sign Up To Our Newsletter