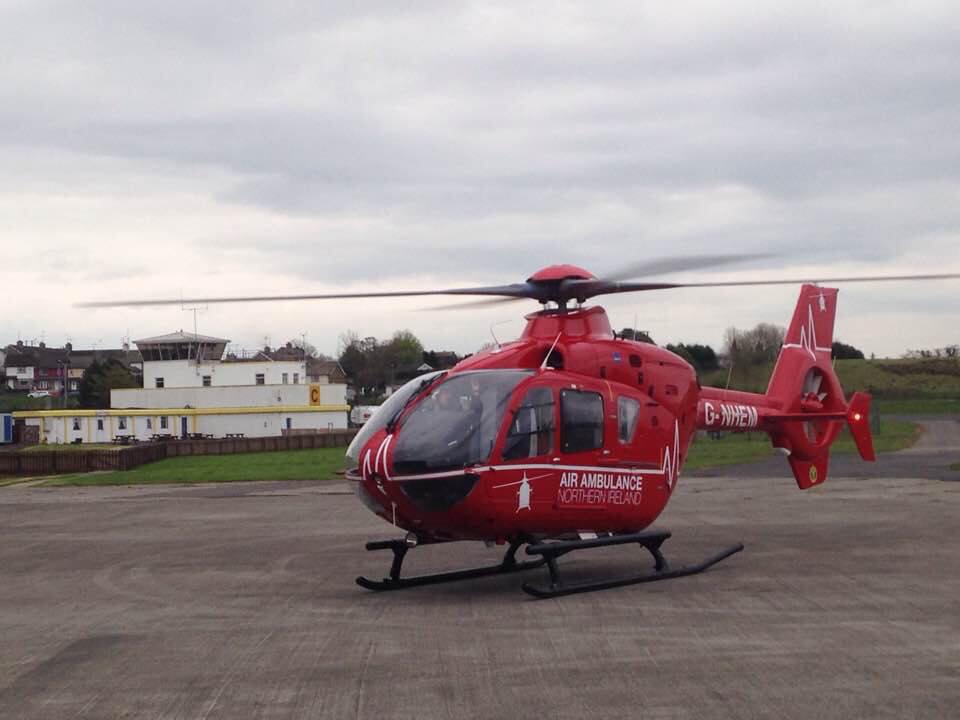 The new Air Ambulance for Northern Ireland will be fully operational from today (Wednesday).
The campaign for the helicopter emergency medical service (HEMS) was begun by the late Dr John Hinds and subsequently pushed for following his tragic death.
One helicopter will be based in the Maze Long Kesh site, with the back-up at St Angelo's outside Enniskillen.
It will provide 24-hour cover across the region and is hoped to save up to 50 lives a year.
The service will operate with a doctor and paramedic on board.
It will cost £2m a year to run and will be dependent on public funds to run.
Lord Mayor Gareth Wilson has chosen the Air Ambulance NI as his charity of the year.
H said he chose it for its close connections to the borough, with County Armagh leading the way in raising funds for the new lifesaving service.
Commenting on his chosen charity the Lord Mayor said: "No one knows the moment they may need the swift response capability that an Air Ambulance would bring to an emergency situation. In recent days I met locally with two volunteers of the charity who experienced very traumatic emergency incidents involving close family members.
"Local lady Elizabeth McCarragher tragically and sadly lost her daughter Lesley-Anne in a road traffic incident in Milford."
Northern Ireland was previously the only area in the UK without such a service.
To find out more about Air Ambulance Northern Ireland, fundraising and how to donate visit www.airambulanceni.org
Sign Up To Our Newsletter