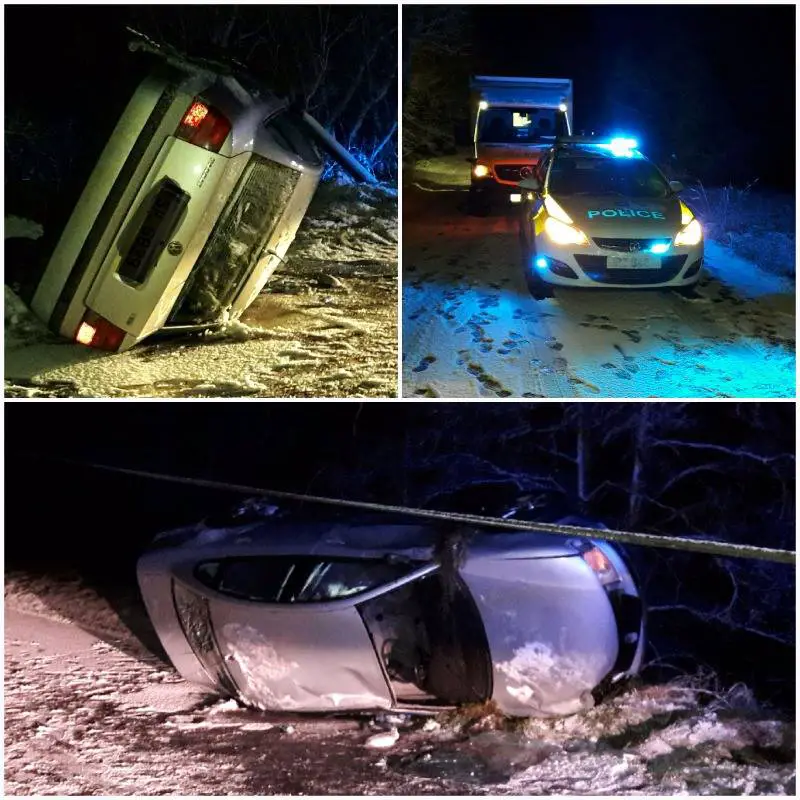 The driver of this vehicle had a very lucky escape as the photograph shows.
The car almost landed on its roof after this accident and the driver actually walked away without a scratch.
Police in Mid-Ulster shared the image which was one of a number of collisions which they attended this evening.
Police in Armagh, meanwhile, have also urged people to take care, describing local roads as "treacherous".
And they have urged motorists to be prepared in case they do find themselves caught out in the freezing conditions.
"Please only travel when absolutely necessary and pack," they urged.
They have also asked anyone who must leave home to wear warm clothes and suitable footwear, as well as useful and essential provisions such as snacks, a fully charged phone and a torch.
Amber weather warnings remain in place for snow and ice throughout tonight and tomorrow.
Sign Up To Our Newsletter