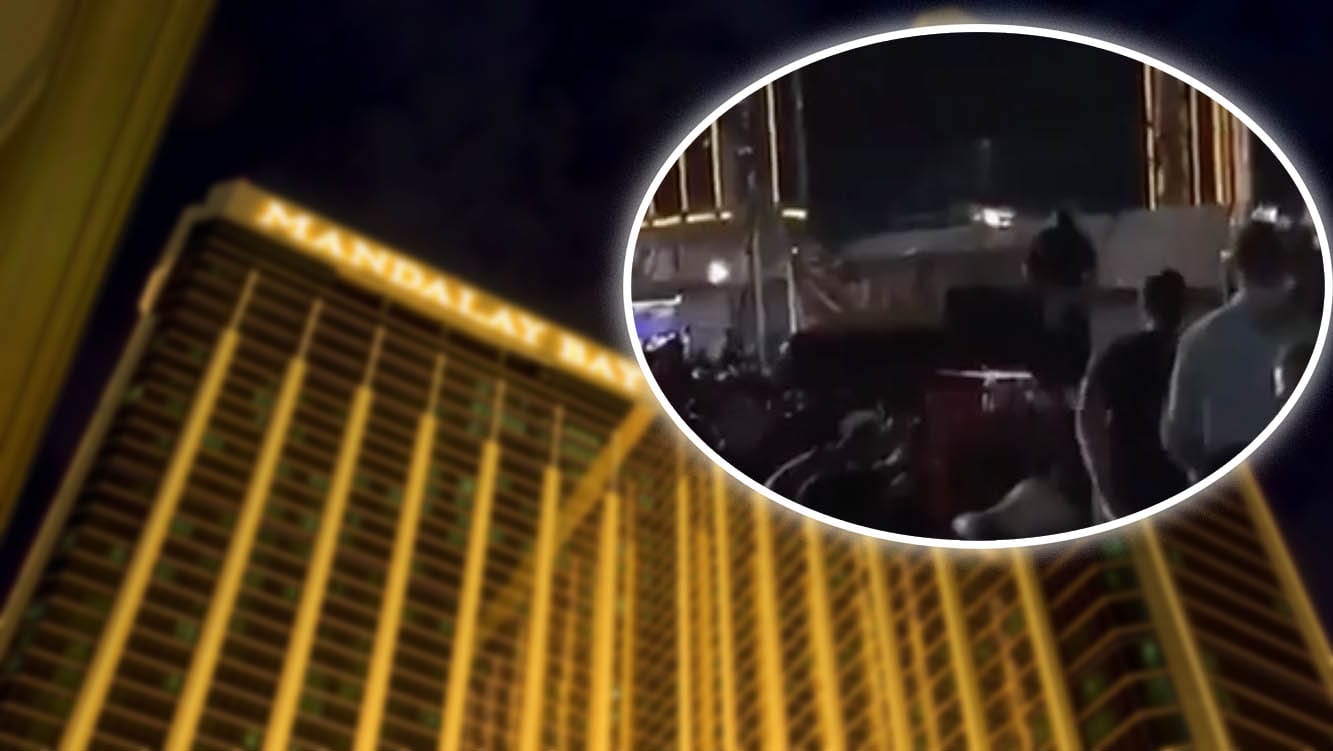 At least 50 people have been killed and more than 200 people injured after a man opened fire at a Las Vegas concert.
It is believed a lone gunman shot at festival-goers from the 32nd floor of the Mandalay Bay Hotel on the city's iconic strip.
Police responded to reports of the shooting just after 10pm local time.
A newly-wed couple from Killyleagh, county Down, honeymooning in the city, have spoken of their horror.
Stuart McCormick told BBC News NI: "We were close to the middle [of the concert] when we heard four noises and panicked."
"Zara [wife] ran and brought me with her to the exit… but we were held inside.
"Then we hid behind a stall but were still visible. We thought the shooters were at our level during this.
"I realised it was coming from the Mandalay Bay side, so we ran towards Hooters.
"We ended up hiding in the MGM parking lot behind two cars."
The suspected gunman has been named as 64-year-old local resident Stephen Paddock.
Police confirmed they found several weapons in Paddock's room after using explosives to enter.
Mandalay Bay tweeted out a statement that said, "Our thoughts & prayers are with the victims of last night's tragic events. We're grateful for the immediate actions of our first responders."
President Donald Trump sent his condolences in a tweet Monday morning.
"My warmest condolences and sympathies to the victims and families of the terrible Las Vegas shooting. God bless you!" he wrote.
Newsletter
Sign up for our weekly newsletter here.