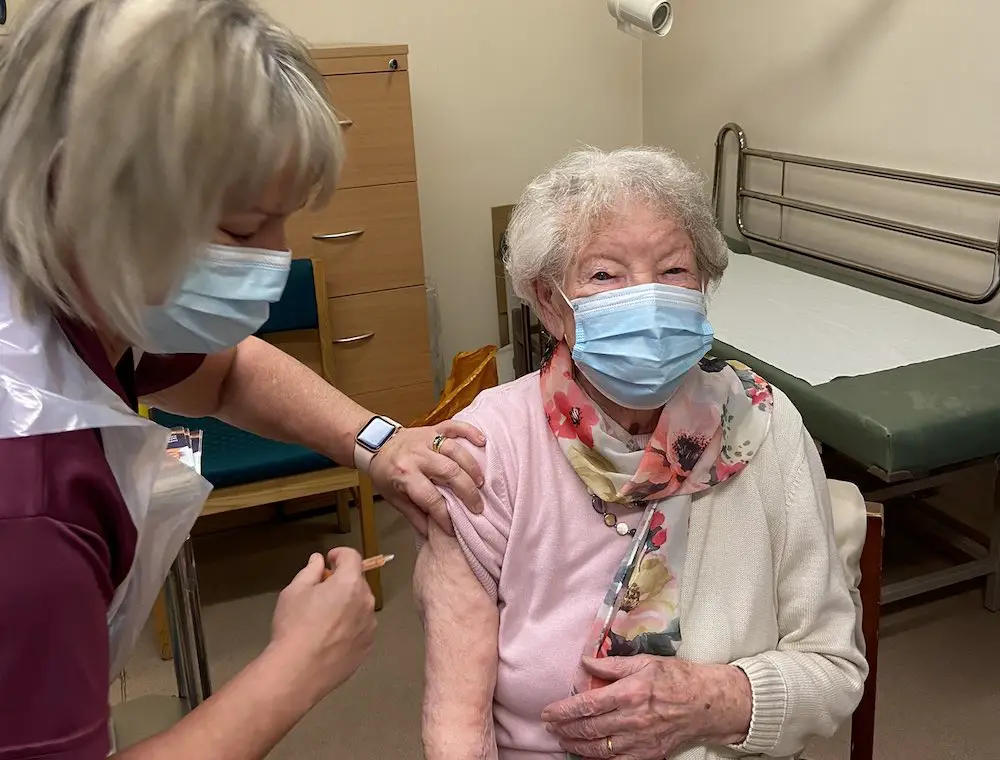 While hospital numbers creep up there have been no further Covid-related deaths reported by the Department of Health in Northern Ireland today (Friday).
According to the official dashboard there were a further 605 – down 22 – positive cases reported in the last 24 hours with 32 in Armagh, Banbridge and Craigavon. There were 74 in Newry, Mourne and Down – third highest in NI – while Mid-Ulster District recorded 21.
A total of 3,180 individuals were tested.
There are 60 – up 12 – people in hospitals across Northern Ireland as a result of the virus, one of whom are in an intensive care unit.
There are 11 – up one – Covid patients in the Southern Trust area, ten of whom are in Craigavon Area Hospital, the other in St Luke's, Armagh.
There are currently 13 ICU beds available in Northern Ireland.
The overall total number of deaths recorded by the Department remains at 2,156.
The Armagh City, Banbridge and Craigavon Borough Council area accounts for 285 deaths overall. Newry, Mourne and Down District accounts for 169 deaths while Mid-Ulster has registered 206 deaths.
Meanwhile, the Health Minister Robin Swann has praised the contribution made by community pharmacists and GPs to the outstanding success of the vaccination programme.
Since they began delivering jabs at the end of March, Northern Ireland's network of community pharmacies have delivered more than 100,000 doses of Astra Zeneca vaccine. GPs – who began giving jabs in January – have this week exceeded 800,000 doses.
Plans are also being finalised for the Moderna vaccine to be available via a series of community pharmacy hubs in Northern Ireland. This will be in place later this month, as a further initiative in the final push to drive up vaccination take up rates.
The Health Minister said: "These are tremendous landmarks for our GPs and community pharmacists who have played invaluable roles in driving forward the vaccination programme. I want to thank them sincerely for everything they are doing to help get as many as people vaccinated as quickly as possible.
"Hundreds of doctors and pharmacists in every part of Northern Ireland have risen to the challenge of delivering a total of more than 900,000 jabs between them while continuing to provide vital services to people in their communities at a time of very significant pressure throughout our health and social care system."
GPs began vaccinating their elderly and vulnerable patients on 5 January. Since then, they have delivered a total of 802,546 jabs, of which 415,665 are first doses. At the end of March, more than 350 community pharmacies joined the vaccination programme and have now delivered 100,658 jabs, of which 67,126 are first doses.
Patricia Donnelly, Head of the Covid-19 Vaccination Programme, said: "We are indebted to our GP and pharmacy colleagues for the dedication and flexibility they've shown as we've rolled out vaccines to all of our target groups.
"Along with Trust vaccination centres and the growing number of mobile walk-in clinics which require no prior booking, GPs and community pharmacies continue to be central to our efforts to get at least 90% of the population jabbed this summer.
"The plans to make the Moderna vaccine available in pharmacies shortly will really help us to reach as many people as possible in a way that's really easy and convenient for them."
Sign Up To Our Newsletter