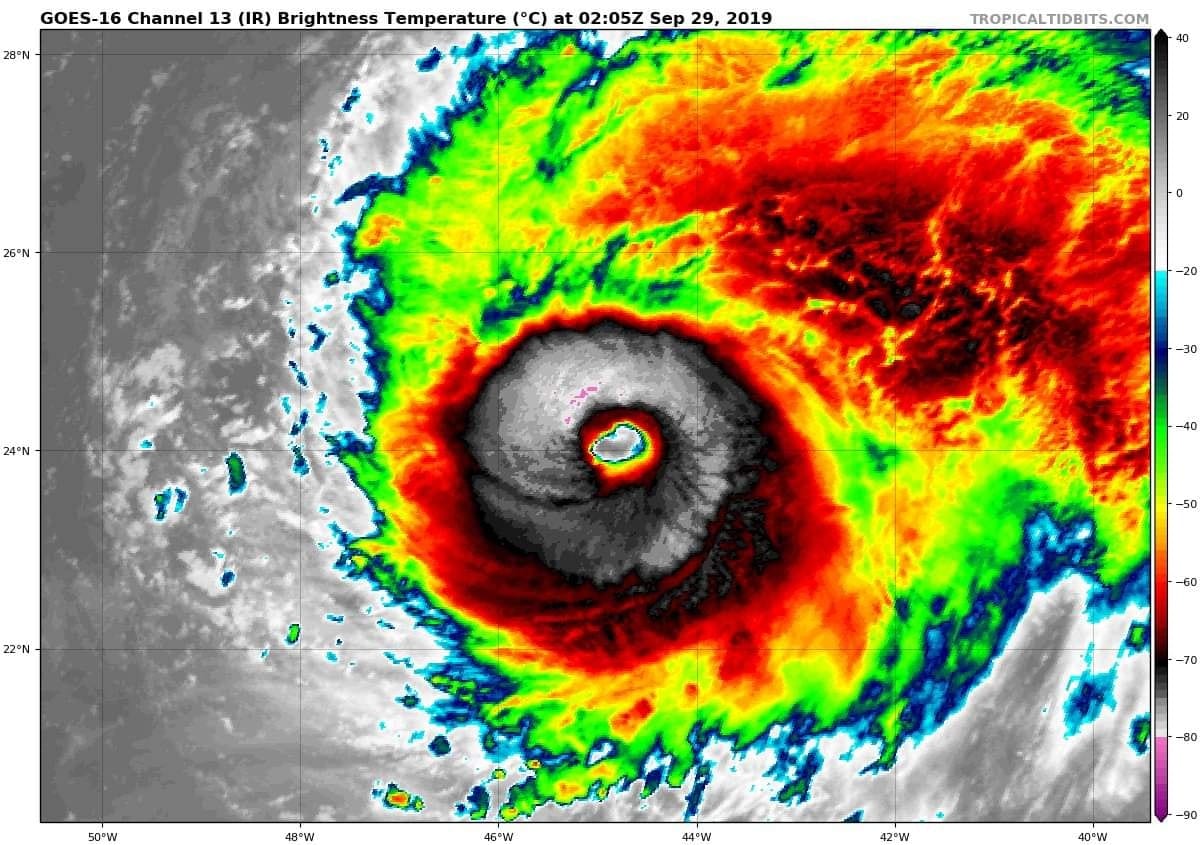 Northern Ireland is set to be battered by high winds as the remnants of Hurricane Lorenzo arrive on our shores towards the end of next week.
Remarkably, the storm has been reclassified from a category three to category five as it races across the Atlantic ocean towards the UK.
The Met Office is predicting it will bring one one of Europe's strongest-ever storms with the UK to experience strong gale force winds next Thursday and Friday.
Posting the above image on social media, the Northern Ireland Weather and Flood Advisory said: "Amazingly Hurricane Lorenzo has restrengthened. From a category 3 hurricane, back up to category 4 and is now a category 5 hurricane. This is the highest classification.
"It continues to defy all odds. And is an unprecedented storm, it is the strongest storm ever recorded in this part of the ocean.
"The Azores is expected to be severely impacted by Lorenzo.
"We will be issuing a full update later today for possible impacts for Northern Ireland."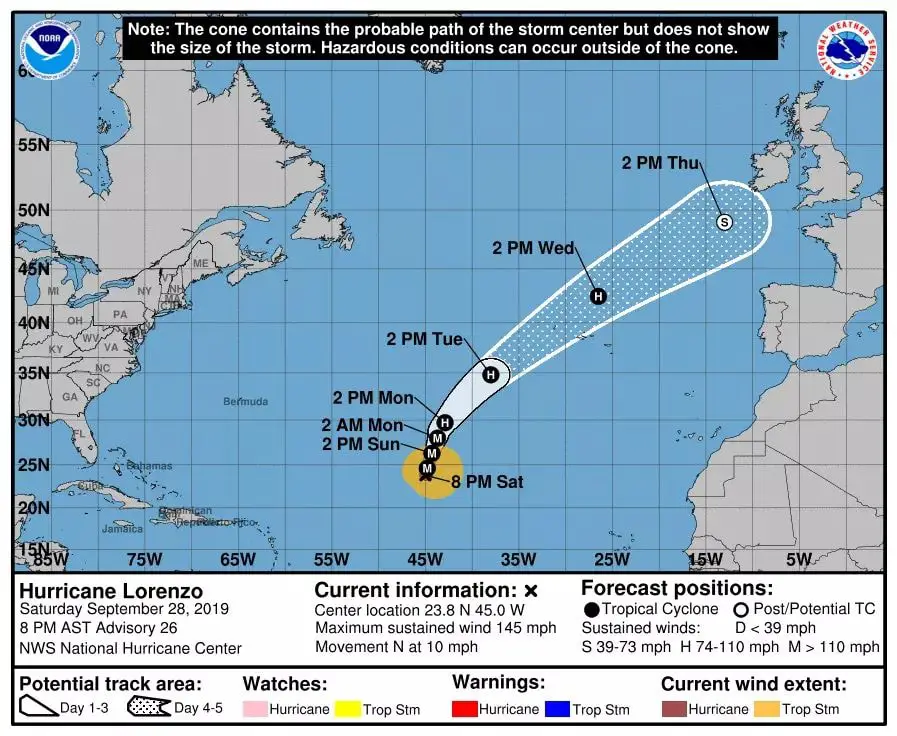 Met Office forecaster Steven Keates said: "Lorenzo is a real beast of a storm.
"It will be one of Europe's strongest ever tropical storms, as the Azores are part of Europe.
"After reaching the Azores on Tuesday, Lorenzo is expected to move to the UK by Thursday – bringing a couple of days with potentially worse conditions than this weekend.
"There are scenarios from gales to storm-force 70mph-plus gusts, but there's uncertainty."
Sign Up To Our Newsletter