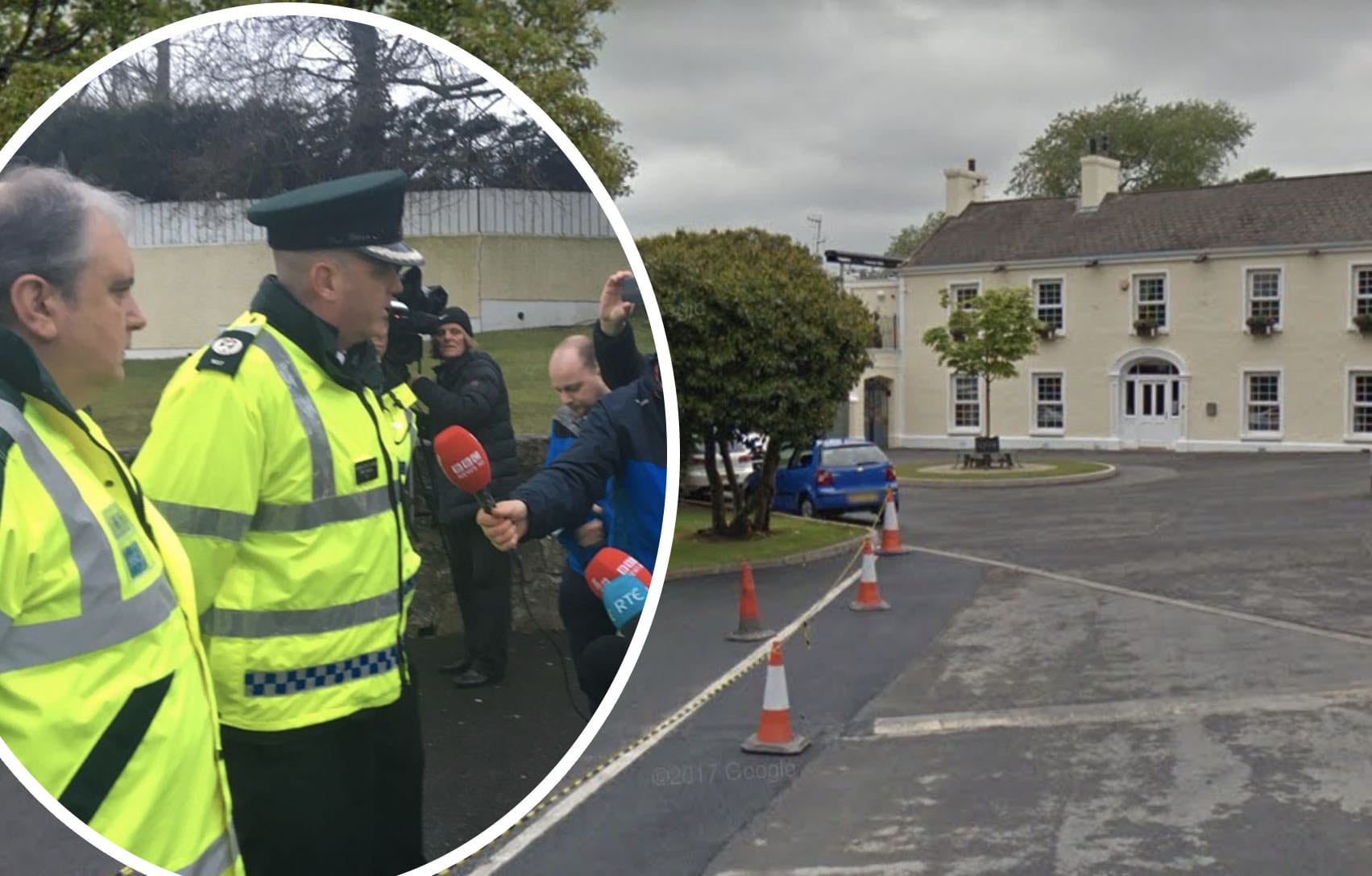 UPDATE: Greenvale Hotel owner says he had 'nothing whatsoever' to do with drugs
A man arrested in connection with the death of three teenagers at the Greenvale Hotel in Cookstown on St Patrick's Day has been re-arrested on drugs charges.
Detectives investigating the deaths of the three teenagers have seized suspected class A drugs following a search at a house in Moneymore.
A 52-year-old man who was arrested on suspicion of manslaughter has been further arrested on suspicion of possession of a Class A drug with intent to supply, police have confirmed.
The search was carried out on Tuesday.
Lauren Bullock, 17, Morgan Barnard, 17, and 16-year-old Connor Currie, died after a crush outside the hotel.
Some 400 people were outside the venue during the crush, police have said.
The funerals for the three teenagers will be held on Friday.
Officers want to speak to people who were at the hotel at the time and have already tracked down 160 witnesses.
They have reassured anyone who was in the queue that they will not face questions about being under-age at a licensed premises.
Addressing the media yesterday, head of the PSNI's Serious Crime Branch Detective Chief Superintendent Raymond Murray said: "I think we are fortunate, if that's the right word to use in these circumstances, that we are looking at three deaths. We could easily have been looking at many more.
"I have spoken to the Public Prosecution Service. That should not be an inhibition to any young person coming forward to tell us what they know.
"Our aim is to establish the absolute facts, to find out how three teenagers came to die at what should have been a celebratory event. That is our absolute focus."
He added: "There are a large number of witnesses. We would ask people to be patient. The investigation has to be given time.
"We have some initial indications as to what has happened. It's obvious there was a crush situation at the door and this appeared to go on for quite a period of time.
"To parents, please talk to your children and support them as we know you will, to come forward and tell their story. That is absolutely critical to us getting an accurate picture of what has happened. We owe that to Connor, Morgan and Lauren to establish the facts."
"We have seen people working hard in the crowd at the door to get other people back on their feet and all credit to them for that," said DCI Murray.
"There are a lot of people who had a very lucky escape that night. This was an event that should have been a celebration and it turned into every parent's worst nightmare."
Sign Up To Our Newsletter