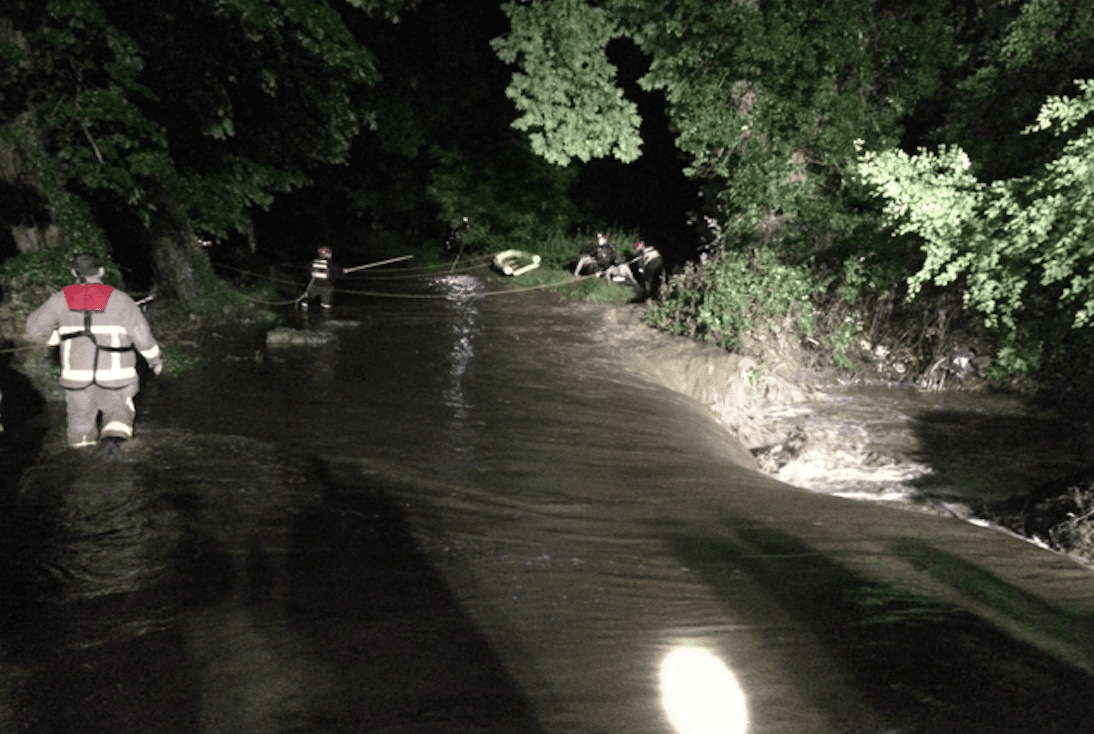 Firefighters rescued 93 people trapped in flood waters across Northern Ireland last night.
Northern Ireland Fire and Rescue Service (NIFRS) responded to a total of 85 incidents as direct result of the heavy rainfall last night and into the early hours of this morning.
A large portion of those incidents happened in Western Area.
The Met Office has confirmed that 63% of the average August rainfall fell within a 8-9 hours period.
Alan Walmsley, Assistant Chief Fire & Rescue Officer, NIFRS said: "Firefighters rescued 93 people who were trapped by flood water either from their cars or from properties.
"Our Regional Control Centre received 402 emergency 999 calls between 7pm last night and 4am this morning .  At its peak time between 9pm and 11pm, RCC handled an emergency call every 45 seconds.
"Firefighters worked in extremely challenging circumstances to reach people.
"A number of roads were impassable due to flooding and Crews had to take alternative routes to attend some incidents.
"We worked closely with colleagues from the Irish Coastguard Agency, PSNI, Ambulance Service, Foyle Search and Rescue and local Councils, to respond to incidents to assist members of the public.
"Our specialist teams including the Water Rescue Teams and Specialist Rescue Team from Belfast were deployed and worked alongside local operational crews.
"This was a very busy and challenging night for Fire Crews and our Regional Control Centre Personnel.  I commend them for their professionalism in responding to such challenging circumstances as efficiently as they did throughout the night.
"I want to also take this opportunity to remind the public that in the event of serious flooding to phone the NI Flooding Incident Line on 0300 2000 100.
"This is open 24/7 and a member of staff will take your details and contact the appropriate agency on your behalf.  If there is a risk to life dial 999 immediately and we will respond."
The swimming pool at the Orchard Leisure Centre in Armagh was forced to close because of extreme flooding.
A number of roads across the Borough and county were impassable because of rising flood waters following severe downpours and thunderstorms through the day yesterday.
Sign Up To Our Newsletter