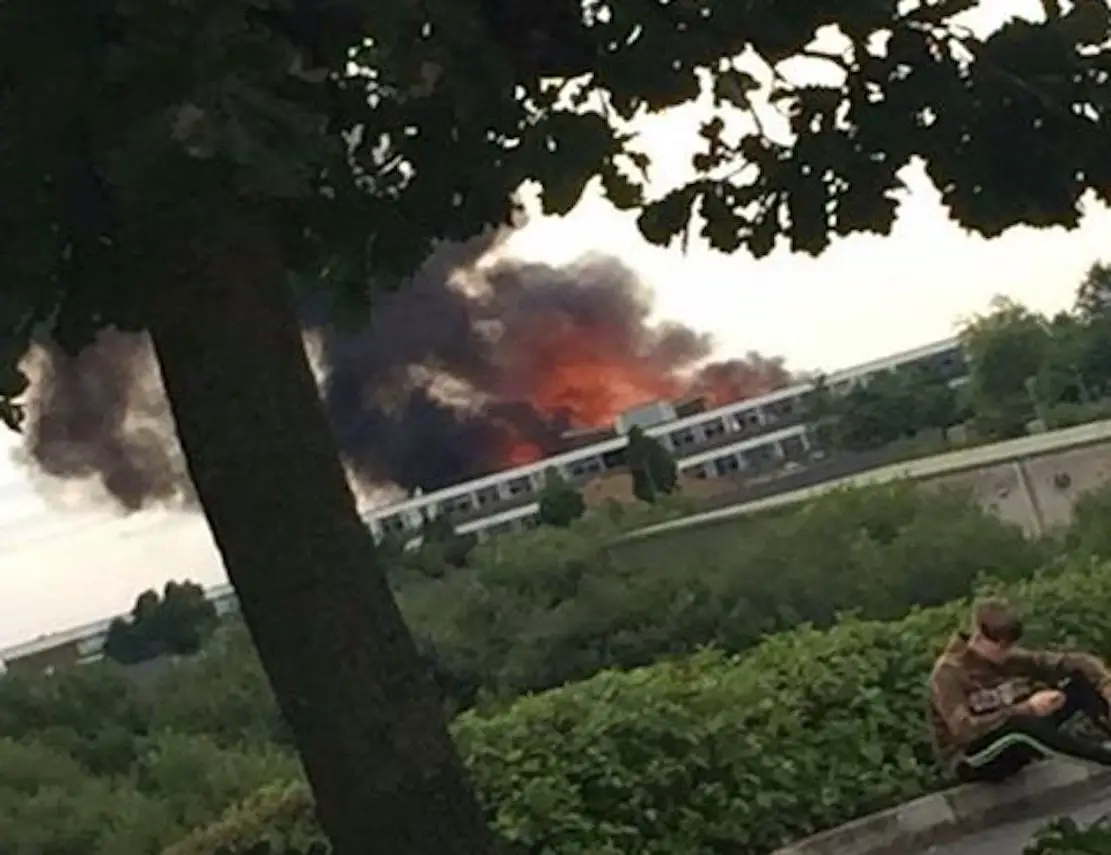 A fire at the site of a school in Dungannon which could be seen for miles around on Sunday night is believed to have been started deliberately.
The blaze, which happened around 8pm, completely destroyed eight mobile classrooms at the former St Patrick's School site.
The classrooms had lay derelict for only a number of weeks since the end of the summer term, however, they were due to be demolished with a new premises close-by opening in September.
Almost 50 firefighters were called to the scene to tackle the inferno, which took a number of hours to get under control.
The plumes of smoke could be seen for miles around.
Max Joyce, from the Northern Ireland Fire and Rescue Service, speaking to the BBC said that indications pointed "towards deliberate ignition".
He said: "We often find that where there is derelict property, not secured or whatever, there is an opportunity for fire starting.
"But what I'm saying to those people is that they need to think about the consequences – not only could they hurt themselves in setting the fire, but they could hurt members of the public or firefighters who are out there to serve their local community."
Sign Up To Our Newsletter