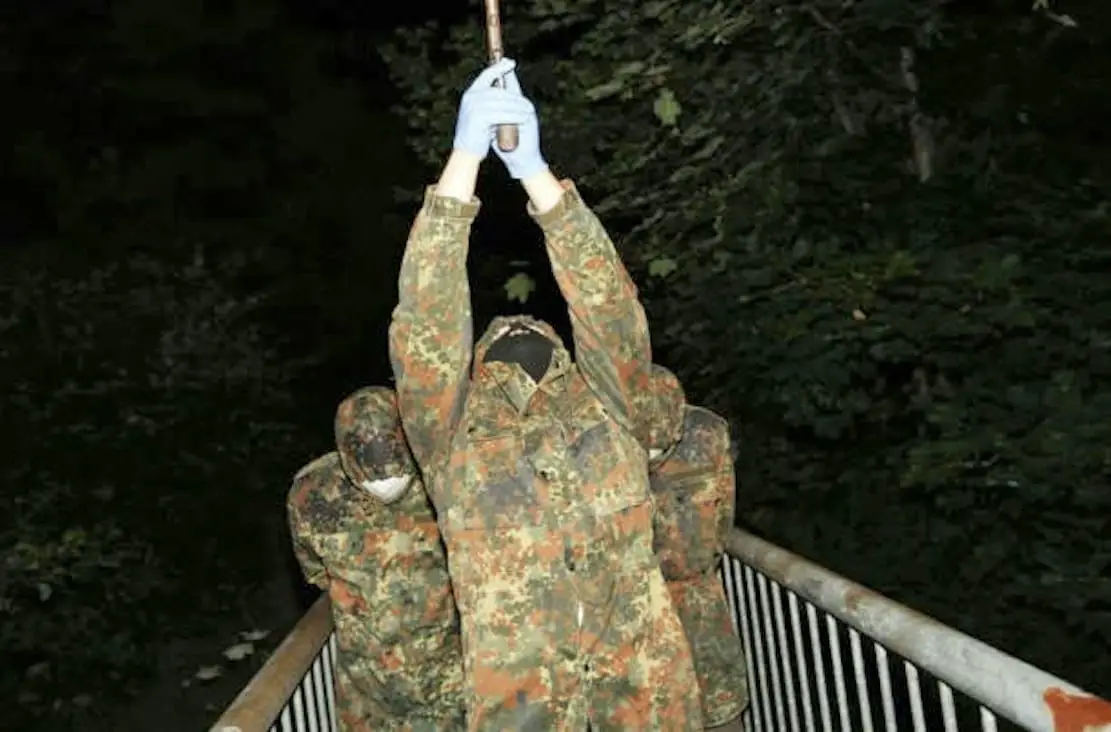 A dissident republican paramilitary group, which carried out its first attack in south Armagh, has declared a ceasefire.
Óglaigh na hÉireann (ONH) detonated a roadside bomb in south Armagh in 2009.
Its most high-profile attack was the attempted murder of police officer Peadar Heffron in January 2010.
In a statement, the group stated: "At this time the environment is not right for armed conflict.
"Therefore the leadership of Oglaigh na hEireann are announcing that with immediate effect we will suspend all armed actions against the British state."
The PSNI's assistant chief constable in charge of crime operations Stephen Martin saying the statement "indicates that some violent dissident republicans are at last starting to recognise that violence is not a bargaining chip for peace in today's society".
He added: "Our communities do not want to live in fear of violence and my challenge to ONH is to meet people's expectations and cease using violence immediately. This includes all types of organised criminality within communities.
"The group has announced it is to suspend all actions against the 'British State', however, for years now, members have been heavily involved in extreme violence against people living in their own communities, including carrying out brutal beatings and shootings, as well as menacing acts of intimidation to create fear and control.
"These vicious attacks must also be consigned to the past.
"It will be deeds that count ultimately, not words."
Sinn Fein president, Gerry Adams, said: "There can be no excuse or justification for the continued existence and operation of armed groups either unionist or republican," he said.
"Their continued existence leads only to hardship, loss, bereavement and imprisonment.
"There is a peaceful and democratic way forward to resolve political differences and to work towards an agreed and united Ireland.
"Meaningful change will only be advanced through commitment to political and democratic programmes and full participation in the peace process."
Sign Up To Our Newsletter