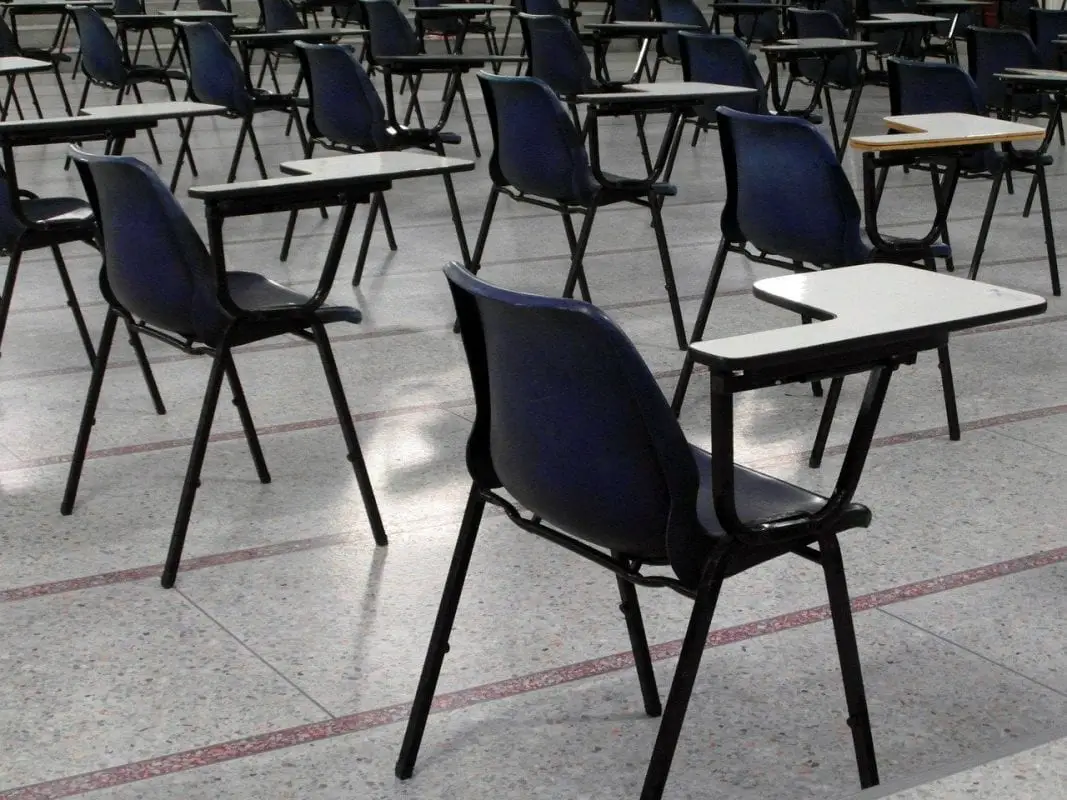 Schools in Northern Ireland are to close from Monday.
The decision has been confirmed this afternoon by First Minister Arlene Foster.
School is also out indefinitely in England too. It follows the earlier move in Scotland and Wales to close schools from Friday.
First Minister Arlene Foster said the closure takes effect from Monday, March 23.
She described it as "unprecedented" and said home packs and "remote learing" were already being worked on to assist students.
First Minister Foster said: "Our school principals, parents and pupils have been in a holding pattern based on medical advice for the last week.
"Today we have agreed that all schools will close from Monday, the 23rd of March.
"The societal and economic impact of this measure will be enormous as parents have to adjust their routine to deal with this unplanned long-term closure.
"Our medical advice was to delay this step for as long as possible as the closure will likely take us beyond the natural break for summer.
"This is unprecedented.
"We are exploring how our schools can continue to be a base for the education of children whose parents are health service staff or other key workers such as the blue light services.
"Educating our children also cannot cease. Remote learning and home packs for self-study are all being explored over the period ahead.
"I thank and express my deep appreciation to all our teachers, support staff and those helping to staff our schools for all they have done and I look forward to day when we will see our schools fully functioning again.
"A-level and GCSE exam preparation has already been disrupted.
"We are speaking to the exam bodies to get clear guidance for schools and parents. As soon as we have a clear answer we will make it public.
"There is also an impact on free school meals and this is an issue that the Minister for Communities alongside Executive colleagues will address."
Both First Minister Foster and Deputy First Minister Michelle O'Neill were united this afternoon and said this was not a time for politics but a time of unity.
Said Arlene Foster: "Michelle and I come from very different political backgrounds but circumstances are very similar.
"We are mothers, daughters and sisters trying to do the right thing as politicians.
"Despite our political differences, we recognise that the coronavirus has no political considerations. It will not discriminate. It is neither British nor Irish, unionist or nationalist. Our response must mirror this.
"Politics must be set aside.
"Coronavirus and its societal and economic impact is bigger than all of us.
"Today we stand united as leaders to help guide Northern Ireland – our people – through this time of unprecedented challenge."
The Education Minister Peter Weir had been under pressure to act in the face of public concern and protest.
Many schools had already made their own decisions to close and some parents had kept their children home.
Mr Weir had insisted that the time was not right and he would only act based on the latest and scientific research.
That changed this afternoon with this announcement that children will not attend school after gates close on Friday.
First Minister Foster said they had held off as long as possible and expected that the closure could continue beyond the end of what would be the school summer holidays.
Today's press conference comes after confirmation by the Public Health Agency that the number of cases in Northern Ireland has increased by six and now stands at 68.
The Irish National Teachers Organisation has welcomed the news.
A spokesperson said: "Teachers and school leaders, being the resilient professionals they are, have already begun to prepare resource material for a period of prolonged closure.
"INTO has no doubt our members will continue, with the assitance of parents, to work diligently in maintaining continuity for learners.
"Teachers will follow reasonable instruction from their school principal in relation to managing the distance learning of pupils.
"Principals and teachers must be careful to allow for their own domestic and family circumstances to be accommodated in the changed learning environment."
The spokesperson added: "This is a worrying time for all concerned but today's decision will go some way to reducing the additional stress levels principals, teachers, parents, children and young people have been enduring over the last week."
Sign Up To Our Newsletter