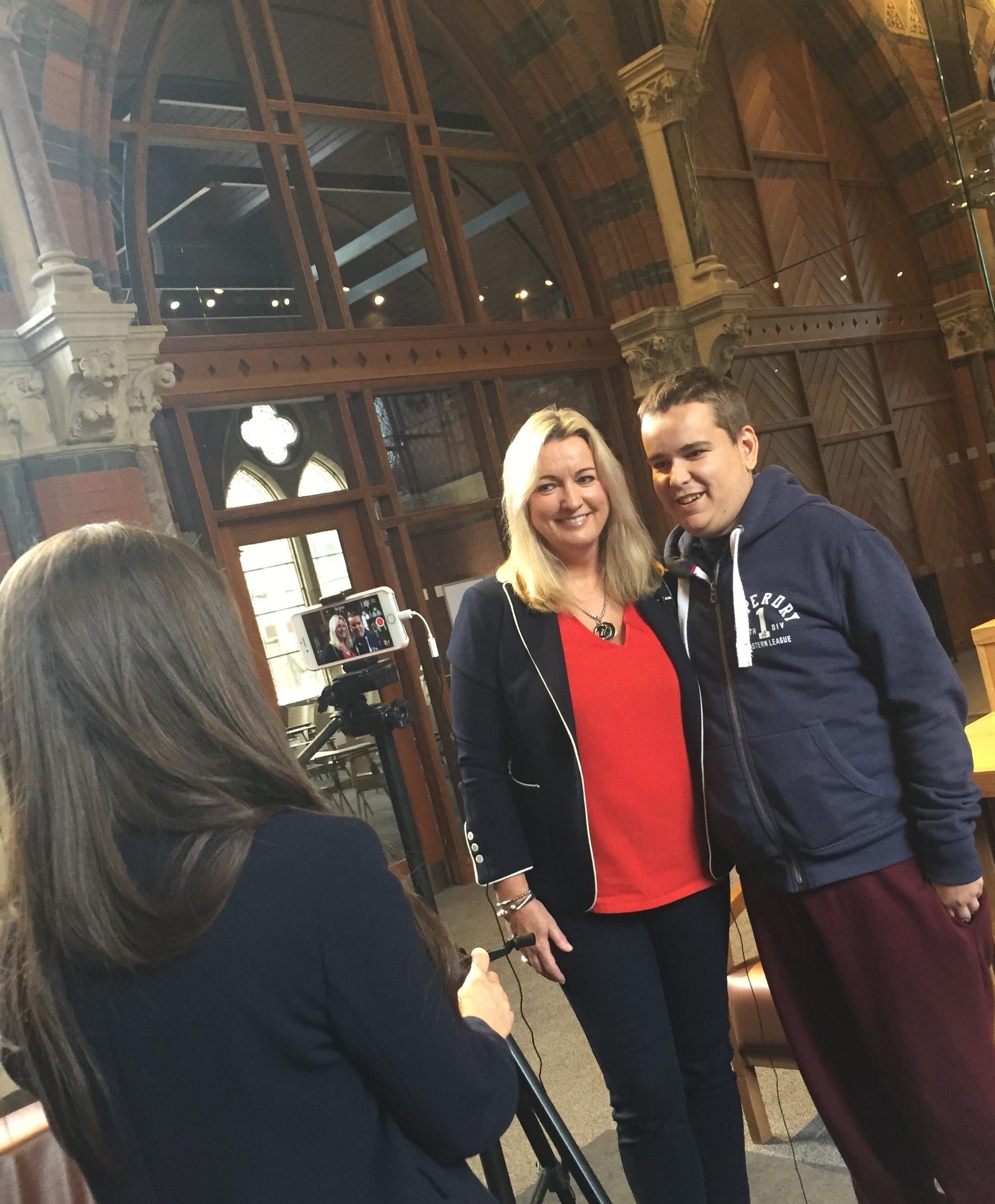 Once again Jo-Anne Dobson is encouraging the public to vote – but this time in a very different way!
The former Upper Bann MLA is part of a dedicated team at Belfast City Hospital and Queen's University who are pressing for the Erskine House Tree to be voted Northern Ireland's 'Tree of the Year.'
With voting set to close on October 8th Mrs Dobson says this important and historical tree provides a 'symbol of hope for the entire Organ Donation family.'
Continuing her crusade to promote Organ Donation she said: "Back in the late 1960s the Erskine House tree was planted from seeds gifted by Greek physician, Dr Dimitrios Oreopoulos.  He was studying for a Doctorate in kidney research at Queen's as well as working at the renal unit at Belfast City Hospital.
"Now that the tree has made it to the final of the Woodland Trust's Northern Ireland Tree of the Year competition it gives those of us who have a link with kidney research and organ donation a valuable opportunity to continue to increase public awareness around advances in medical science and, as everyone knows, through Organ Donation we all have it within us to become lifesavers."
The Erskine House tree is a direct descendant of the 'Plane tree of Kos,' a famous oriental plane tree under which Hippocrates, the Father of Modern Medicine, first taught on the island of Kos in 500 BC.
Mrs Dobson adde: "Dr Oreopoulos became Professor of Medicine at the University of Toronto where he went on to develop a type of dialysis which is now used throughout the world – ambulatory Peritoneal Dialysis.
"This tree is a symbol of the link between medicine, humanity and nature as well as the links Northern Ireland has internationally.
"Northern Ireland can be proud of this tree and it's rich renal heritage.  I encourage everyone to take just a few minutes online to vote for the Erskine House Tree and to help promote the life-changing and life-saving power of Organ Donation."
You can vote for the Erskine House Tree by logging onto the Woodland Trust's website at:  http://www.woodlandtrust.org.uk/visiting-woods/tree-of-the-year/northern-ireland/  or searching online using 'Woodland Trust Erskine.'
Voting ends on October 8.

Sign Up To Our Newsletter