Hate motivated crimes showed an increase of over 200 racist crimes in Northern Ireland compared to the same period in the previous year
And Armagh, Banbridge and Craigavon saw a rise from 59 to 102, while in Newry, Mourne and Down this statistic more than trebled from 25 to 79.
Details were revealed recently with the release of the PSNI's annual report.
And in the wake of such revelations, SDLP MLA Justin McNulty has this week signed a pledge brought forward by colleague, Councillor Lilian Seenoi-Barr, to advance racial equality.
The Newry and Armagh MLA commented: "Sixteen years ago, the Stormont Executive promised to deliver a Racial Equality Strategy for minority ethnic groups, but in 2021 that promise remains unfulfilled."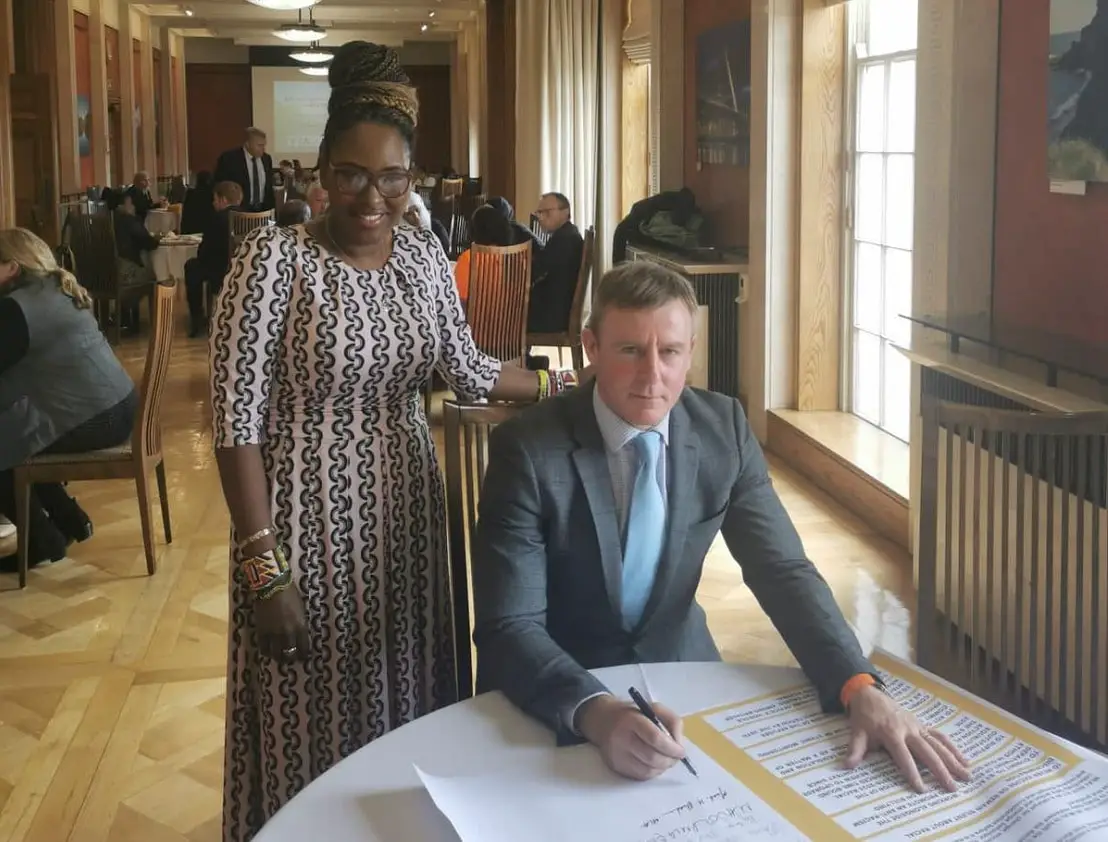 He said that despite Northern Ireland becoming an increasingly diverse society, hate crimes, inequality, and discrimination were still too commonplace "with racist hate crimes now outstripping the number of crimes with a sectarian motivation".
"These statistics are deeply troubling, and Amnesty International have now declared that 'Northern Ireland is suffering a hate crime epidemic'," stated Mr McNulty.
"We are constantly treated to some political parties talking about the need for 'equality and respect', but once again it seems that those in the political driving seat are happy to offer empty words and platitudes, without actually rolling up their sleeves and delivering on tangible solutions to serious problems.
"In my view, it takes a great deal of bravery for individuals and families to make the decision to move their life to a new country.
"It's such an incredible compliment to our country that people have chosen to call this place home – those who have decided to make a new life here in Ireland are enriching our society's diversity by sharing with us their culture, their values, their skills, and their language.
"Three international human rights agencies have recommended action by government to enhance protections against violence, harassment, intimidation, and discrimination – these recommendations now need to be implemented and given the full force of the law.
"Minority ethnic groups need to know that they are not only respected, but valued as members of our communities."
Sign Up To Our Newsletter