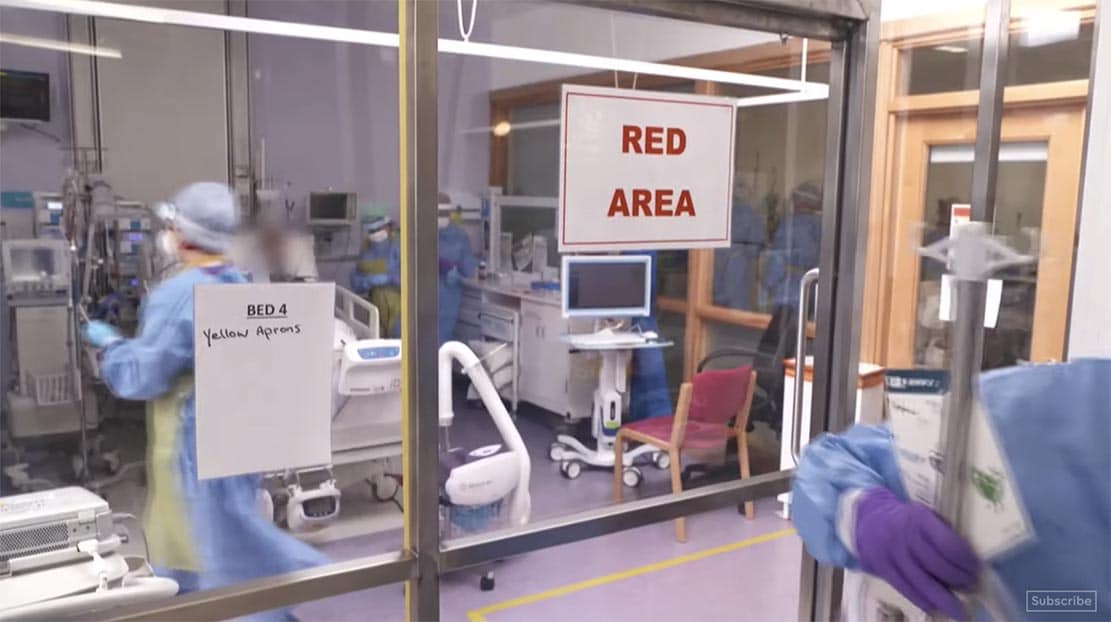 Almost three quarters of Covid patients in intensive care have not been vaccinated, figures from the Department of Health (DoH) have revealed.
The DoH say getting vaccinated reduces your likelihood of getting Covid and of passing it on to other people. Most crucially, it dramatically reduces your likelihood of becoming seriously ill and dying.
Of those in ICU wards with Covid, 72% are unvaccinated, 8% have had one dose and 20% have had two doses.
Unvaccinated people make up less than 12% of our adult population – yet account for 72% of people in ICU.
Adults who have not had two vaccine doses are more than five times as likely to be admitted to hospital, and around 10 times more likely to be admitted to ICU, compared with fully vaccinated adults.
The Department say those figures are "a stark illustration of vaccine effectiveness".
In December last year, for every 1,000 cases of Covid-19 in Northern Ireland, around 80 were admitted to hospital. Currently, the figure for hospitalisations is in the region of 20 per 1,000 cases.
A Department spokesperson added: "It was always anticipated that a small minority of vaccinated people would still get seriously ill with the virus.
"No vaccine in history has ever been 100% effective for 100% of people. This underlines the fact that we must all remain vigilant against Covid and not rely just on the vaccine to protect us.
"Testing, self-isolation, social distancing, face covering, good ventilation and avoiding crowded indoor settings – these all play a vital part in keeping us safe."
Sign Up To Our Newsletter