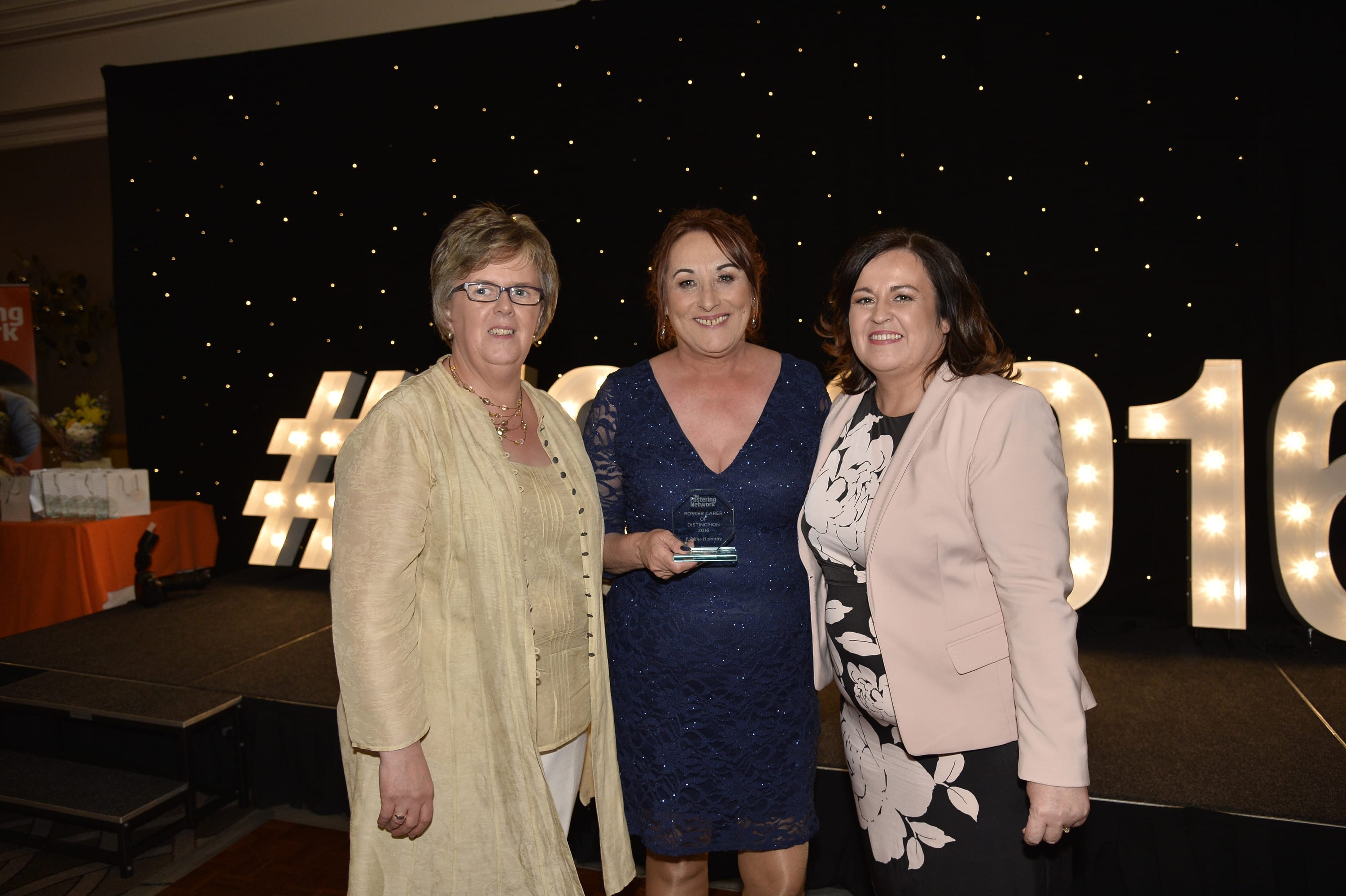 A local woman – who fostered a teenage girl for a week five years ago and is still caring for her and others – has won a top award in Belfast.
Southern Health Trust foster carer Pauline Hanratty was awarded 'Foster Carer of Distinction' at the Foster Carer of the Year Awards, which is held annually by the Fostering Network in partnership with HSC Regional Adoption and Fostering Service.
It celebrates the central role foster carers play in providing stable, caring homes for vulnerable children and young people.
And there can be no greater example than Pauline.
She began her fostering journey as a kinship carer in 2011, initially for just one week.
At that time she cared for a 14-year-old girl who is still living with her.
Pauline then decided to continue in a fostering role and became a registered foster carer for the Trust in 2014, allowing her to foster other children.
She was nominated by her Supervising Social Worker, Emer Keenan, who said: "Pauline absolutely commits to each child, juggling their individual and varied needs while providing a relaxing family home."
Paul Morgan, Director of Children and Young Peoples Services within the Southern Trust, congratulated Pauline on her achievement.
"Fostering is part of the fabric of our society, and we are grateful to have top quality foster carers like Pauline with the Southern Trust," she said.
"We can never underestimate the value of family life. Time and again we see how, with support and encouragement, a child's confidence can be increased, helping them to achieve in education and employment and work towards reaching their full potential."
Kathleen Toner, Director of The Fostering Network in Northern Ireland, said: "Pauline fosters two teenage girls on a long-term basis. She understands that stability, love, and security are what can help a young person flourish – and she delivers this by treating each young person as an individual, and meeting each of their unique needs.
"One of the girls in her care recently told her that she wanted to stay with Pauline forever, because 'she always fights her corner' – that's what makes Pauline an incredible ambassador for foster care."
Foster carers may be married, co habiting or single. They may own or rent their home, work or receive benefits, and may or may not have children of their own. There is no upper age limit for foster carers as long as they are healthy and have the energy to care for a child or young person.
Anyone who wishes to find out more about becoming a foster carer should visit www.thefosteringnetwork.org.uk/could-you-foster or contact the HSC Regional Adoption and Fostering Service on 0800 0720 137, or alternatively, call the Southern Health and Social Care Trust on 028 38 337181.
Picture: Kathleen Toner, Director of The Fostering Network in Northern Ireland; Pauline Hanratty; and Una Carragher, Manager for the Regional Adoption and Fostering Service.
Read more news:
Man charged with human trafficking in County Armagh
New Loughgall potato breed wins competition final place for outstanding inventions
Investigation underway in Armagh after alleged attacks on pet owners and walkers
Junior Minister role for south Armagh MLA Megan Fearon
Piece of Armagh history goes on the market for 'commercial development'
Council vote passed on funding for two more Somme centenary projects
Prince Charles and the Duchess of Cornwall sample Co Armagh's delights during second day of visit
Sign Up To Our Newsletter