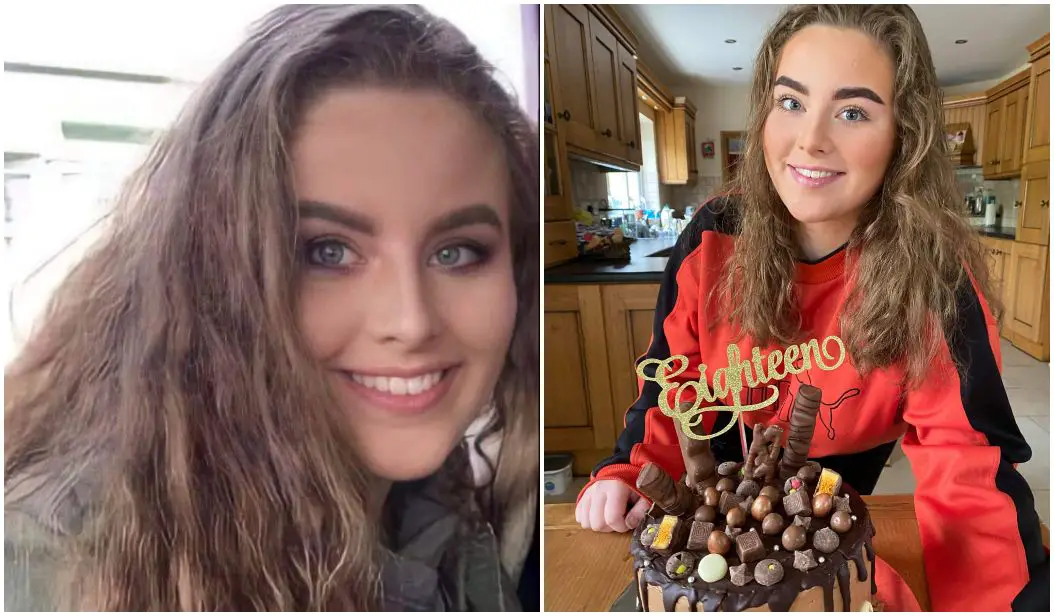 The heartbroken mother of a Co Armagh teenager who died within hours of arriving at Newcastle University says she will leave "no stone unturned for my daughter".
Jeni Larmour, from Newtownhamilton, was found dead on the floor of a bedroom in her new halls of residence on October 3, 2020.
A two-day inquest in Newcastle, into the former Royal School Armagh student's death, found that the combined effects of alcohol and ketamine were responsible for her tragic passing.
However, senior coroner Karen Dilks, said Ms Larmour, who was 18 at the time, took a quantity of ketamine "provided for her by another", despite evidence provided by 20-year-old Kavir Kalliecharan who said Ms Larmour came into her room with the drugs.
Kalliecharan pleaded guilty to possession of MDMA, ketamine and cannabis last July following charged which arose from the incident surrounding Ms Larmour's death. He was not charged with supplying drugs.
"Today I leave this court feeling in pain, but in the knowing that my daughter has been vindicated," Sandra Larmour said in a statement following the conclusion of her daughter's inquest.
"I had to sit through Kavir's drugs possession trial and hear outright lies told about my daughter. I have had to hear that the substance that killed Jeni was her own and that she was wilfully engaged in the supplying of these drugs to others. I have always known that this could not be further from the truth; particularly given the fact that just a few hours earlier – Jeni had boarded a plane with me from Belfast to Newcastle – meaning she would have had to have taken the substance with her.
"My Jeni was talented. She was most known for her infectious laugh. Everybody that knows Jeni says 'that laugh' – it was loud, it went everywhere. She was always laughing. We had a very close relationship. She was my best friend.
"Jeni was much loved. She has a huge following of friends and a lot of people are looking out for her both here and in Northern Ireland. The coroner's acknowledgement that the drugs were provided to her by another, or in other words, 'not her own' is a comfort to us – getting out to her friends and the community of Northern Ireland that she was innocent in all of this.
"Jeni forgot her ID that night. If she hadn't forgotten her ID, or the bar she was seeking to enter had let her in or somebody different had gone back to the room with her, we don't feel this would've happened.
She added: "The last two years have been difficult, as has been this inquest. I will forever be proud of my daughter's achievements. Nobody can ever take that away from me.
"We would like to thank our wonderful barrister, Christian Weaver, who has been great and we would also like to thank our solicitors KRW Law who have acted pro bono in this and helped bring this to where we are.
"This is not the end for us. We now have to go away and consider the comments of the Coroner and the conclusions that we've drawn from this process, including Kavir's admission of moral guilt and the attitudes of Northumbria Police. I will leave no stone unturned for my daughter."
Sign Up To Our Newsletter