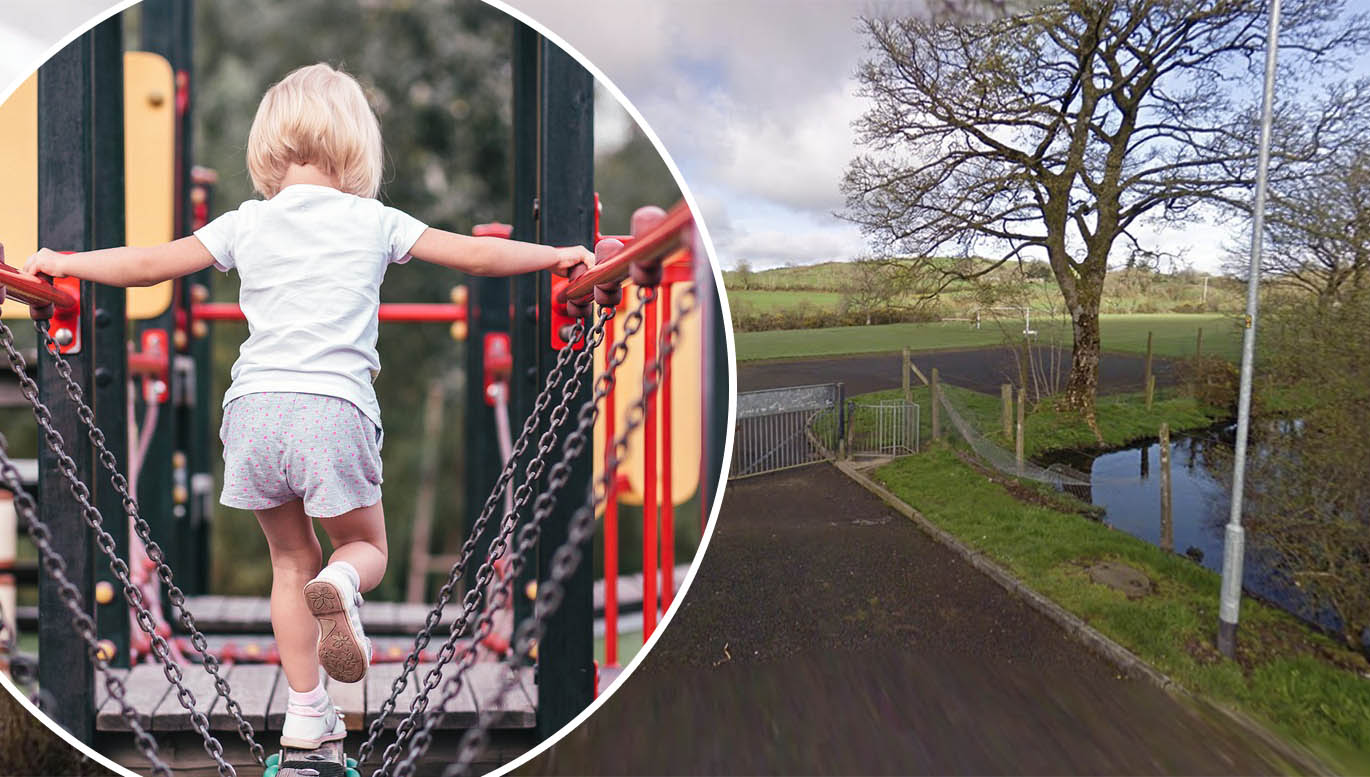 A south Armagh community have been left feeling confused and frustrated that a new state-of-the-art play park will be placed in an area a large majority of residents voted against.
Newtownhamilton is set to benefit from a cash injection of rural development money which will see the development of the facility, however, many of the town's people have been left angry that their wishes have not been met.
The new public amenity will be built in Jim Steen Park despite a recent community meeting seeing 101 of 106 residents in attendance voting in favour of the youth club site.
Sinn Fein councillor Barra Ó Muirí said that while he had no objections to either location being used, the wishes of the people seemed to have been overlooked by decision makers.
"I have lobbied, sought funding, took part in consultations and was delighted to have Newtown included in the Council's Play Strategy," councillor Ó Muirí told Armagh I.
"Even better was to come when an injection of Rural Development money meant that Newtown play Park was pushed ahead of schedule to be completed by March 2019.
"In hindsight, this didn't leave enough time for public consultation, which happened on two dates."
He explained: "At the first, approximately 70 people attended, representing the community association, St Michael's Primary School, St Michaels GFC and other groups within the town.
"Those present were asked to write on a piece of paper which site they preferred. The general feeling leaving that meeting was that the majority voted for the youth club Site, although at that meeting it was called St Michaels GFC site, which caused confusion.
"The second public consultation was a week later, for children, and there were around 30 votes cast that night."
However, when the report from Playboard NI came back, the findings stated that the majority of respondents (57%) voted for Jim Steen Park with 39% voting in favour of the youth club site, and 4% voting for another.
"These findings have been disputed since the day they were published," said councillor O'Muiri.
"I have been inundated with calls, emails and messages on social media asking me to seek further consultation. To be clear, I have no problem with either site, although both have logistical issues, I'm confident these can be overcome.
"I asked at a committee meeting of Active and Healthy Communities that a fortnight of public consultation be given to the people of Newtown. This was voted down by councillors David Taylor and Kate Loughran and their parties; the SDLP and UUP."
At Monday night's meeting of Newry, Mourne and Down Council, councillor Ó Muirí made the proposal, on behalf of the people of Newtown, to have one more week of public consultation on the siting of the Park.
"Whilst I was supported by my Sinn Féin colleagues and Independent councillor Cadogan Enright, the SDLP, UUP and DUP voted against it," said councillor Ó Muirí.
"I find the whole process bizarre, from start to finish. I have worked with the community, for the community.
"The idea of the youth club only came up as it was next door to the primary school, the football club, and the Rural Community Centre."
Ulster Unionist councillor David Taylor said: "A full independent consultation process was undertaken by Playboard on behalf of the Council and the findings of that report outlined that 57% of respondents outlined their preference for Jim Steen Park to be the chosen site for the new play park.
"The advantages and disadvantages of each site were also outlined and on balance a recommendation was made by Playboard and Council officials that Jim Steen Park be the chosen location for the new play park.
"I believe every opportunity was offered by Playboard for a full consultation process to be carried out and any further attempt to open the consultation once again would set a very dangerous precedent in terms of how other consultations have been and would be carried out under the Council's play strategy.
"Most importantly, any further delays in proceeding with the project could place in serious jeopardy the entire proposal for Newtownhamilton to be provided with a brand new state of the art play facility and that would be unacceptable in my opinion."
SDLP's Kate Loughran, who agreed with councillor Taylor, said: "A consultation took place Newtownhamilton in August 2018 regarding the proposed siting for the Play Park. This was conducted by Playboard NI – an independent consultancy who were hired to conduct all consultations regarding Play Parks throughout the district and report back their findings to the Council.
"Playboard presented their report which recommended Jim Steen Park as the new site for the proposed Play Park in Newtownhamilton.
"Funders for this project require the works to be completed by March 2019 and in order to deliver planning permission is required for the new site.
"This is a good news story for a magnificent new Play Park in Newtownhamilton and any delays could potentially see Newtownhamilton losing out."
Sign Up To Our Newsletter