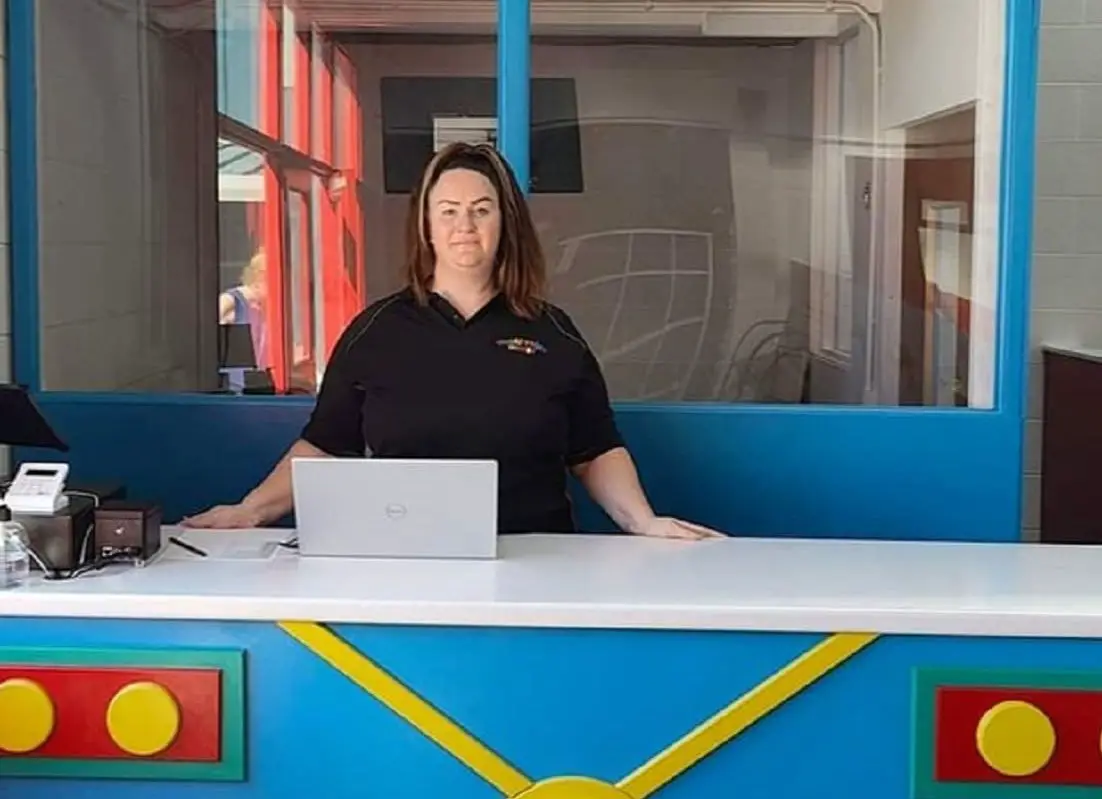 Two years ago, Bessbrook woman Fiona Ferris found herself in a position she could never have imagined – two small babies, a country gripped by Covid and her own household in crisis because of health worries.
Yet, it was because of those same challenges that an idea for a business was born, and it was one she was so determined to pursue that she gave up a secure career to go for it.
Three months ago, role play centre Tiddly Town Newry opened its doors and has been a big success.
Running a business is a far cry from Fiona's original career as a youth worker.
It was a job she loved and was very happy in when, to use her own words, she "found love late", got married and had her first baby, Isla, at the age of 38.
She explained: "I had an excellent baby and I thought 'this is great'. She was born in October 2019 and the pandemic followed a few months lager.
"I got to experience some of the normality of having a new baby, having family visit and going to local groups.
"I decided it was so easy I was going to have a second baby."
When Isla was four months old, Fiona became pregnant again "and that's when everything went south".
Her husband Chris contracted a severe bout of Covid and still suffers the after-effects.
"I remember I was on maternity leave and I was sat on the floor of our living room, with very bad morning sickness, a baby learning to crawl, when an ambulance arrived at the house, and staff dressed in hazmat suits took Chris out," she said.
"His health was so badly affected that he had to leave work. I was worried because I was on maternity pay and he wasn't working and I remember him trying to change our daughter's nappy and he was lying on the floor trying to get his breath back.
"Even now he has long Covid and would suffer the effects of that."
What made the situation even more difficult was that the couple's second daughter Heidi was very unsettled, and cried practically non-stop for her first eight months.
"Because of the pandemic, it was a very difficult time, just the four of us in the house, with no support," said Fiona.
"They looked at colic, reflux, changed her milk, they even referred her to infant mental health. We drove her illegally over the border looking for a cure, we were so desperate. It was the worst time of my life, although thank goodness she is now fine.
"During the pandemic, I had to learn ways to play with my own children. I remember phoning a friend and her telling me to set pots and pans down in front of them.
"I have a cousin whose mum is Japanese and whenever she was young she used to go to these role play centres in Japan. We didn't have the disposable income we would normally have had to buy things and I remember thinking the role play centre was a really good idea."
The family's traumatic experiences during Covid also gave Fiona time to reflect on what was important and to reassess.
"My employer, Southern Regional College, was fantastic, very supportive,  but I always felt there was more to me than that and that my heart belonged with learning and trying something new," she said.
Tiddly Town is designed to look like a mini town, with a grocer's shop, diner, fire station, hair salon, farm, construction zone, vet's and a picnic area.
Props such as costumes, trolleys and checkouts are supplied, and there  are sessions for children with autism and special needs, but what children do is left totally up to their own imaginations.
"What I'm actually quite proud of as well is that during the construction, some of the young people I worked with were involved in the build, so it came full circle. These guys were teenagers and now they are men with families," said Fiona.
Tiddly Town is also very much a family-run business, with the eight staff including Fiona's sister Laura Lynch, a former district nurse, managing it, and her mum Patricia Lynch and mother-in-law Yvonne Ferris also involved in the day-to-day activities.
Fiona admitted she did have a last-minute wobble. "The night before we opened I sat inside and wondered what on earth I was doing. I had given up a secure post with a really good employer and I was about to open the doors to something completely new.
"I had no business experience but I did think I was going to give it the best go I could.
"My motto has always been that if the worst happens 'I am not unemployable' and I have always said that to young people."
Sign Up To Our Newsletter