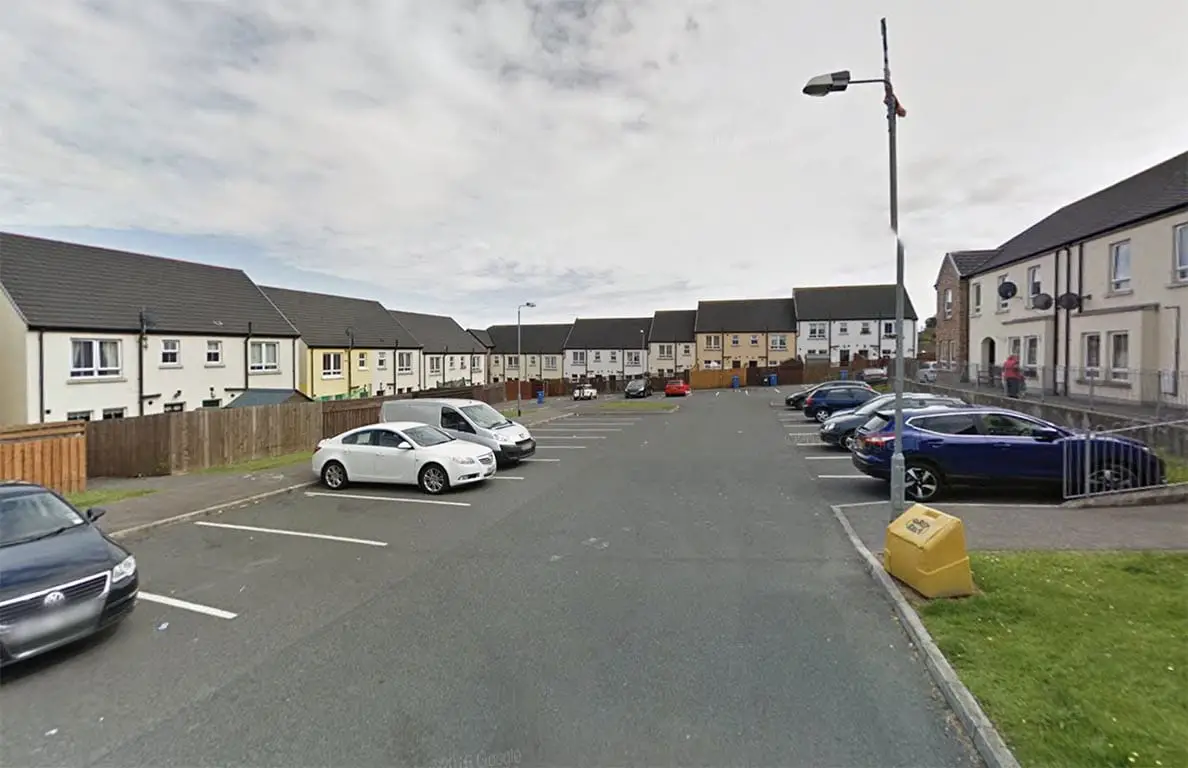 A Newry man accused of firing shots at a neighbour's house with a sawn-off shotgun in the early hours of Sunday morning has been refused bail.
Robert John Evans, 35, of Chequer Court, appeared before Armagh Magistrates' Court on Tuesday to face a litany of charges.
He had been held in custody since his arrest later on Sunday.
The defendant was charged with being in possession of a sawn-off shotgun in a public place, discharging the weapon, possessing ammunition for the gun, making a threat to kill, trespassing, taking a vehicle without authority of the owner, and driving whilst uninsured and without a licence.
Evans was connected to the charges by a constable with the prosecution stating that bail would be objected to.
The incident occurred on July 1 at around 1am, when police received a 999 call from a witness who stated they had been awoken by a loud bang from a rear alleyway close to the defendant's home in Chequer Court.
She had gone to a window and saw a male banging at her back gate.
The defendant then allegedly shouted to her "where is Helly, tell him I am going to kill him".
The witness then allegedly told Evans that the man he was looking for did not live at this address.
She claimed she heard the sound of a gunshot and the defendant made off in an Audi A3 driven by an unknown male.
The witness told police she recognised the vehicle as belonging to one of her neighbours.
Other witnesses on the street claimed the gunshot had been made from a sawn-off shotgun.
Police then spoke to the owner of the Audi car – Evan's partner who he lives with. She stated she had left her back door unlocked and the keys to the vehicle in the kitchen.
She said that she did not realise the car had been taken until the next morning at around 10am.
At around 2.55am on July 1 police located the vehicle in a car park at Mourneview Park in Newry.
The Audi had been abandoned with its keys on the driver seat.
A search of the vehicle found one unspent cartridge on the passenger seat and another spent one in the footwell.
Further forensic inspection is currently being carried out but court heard a third unspent cartridge had been found.
It was also heard police had been unsuccessful thus far in finding the shotgun.
The prosecution added that CCTV recovered corroborated with the witnesses' accounts.
Evans was arrested later on Sunday and taken to Banbridge custody suite.
He told officers he had left Chequer Court at around 11pm on June 30 and gone to a friend's house at Mourneview Park.
The defendant stated that he did not return to the area until 6am the next day.
It was heard that the person to whom the threats to kill were made was someone known to Evans from school.
However, the two had ceased talking after the defendant told the other man his partner was cheating on him.
Court heard that during interview Evans made no comment when the charges were read out to him.
The prosecution stated that the main reasons bail was being objected were to prevent further offences and to protect witnesses.
She said that this type of weapon only had a "criminal purpose" and had still not been recovered.
The prosecution added that she feared Evans would attempt to frustrate investigation by interfering with witnesses.
There was also a worry that this offence was part of an ongoing feud and the defendant's own safety was at risk with messages being sent to him already from other parties.
Defence Barrister Joseph O'Keeffe stated that this case relied on "an identification from a single witness in a dark alleyway".
He went on to explain that the car involved in this incident actually belonged to Evans' partner with whom he lived with.
It was heard the defendant did have a record but Mr O'Keeffe commented that much of this was of "some vintage" and that Evans had never spent any time in prison.
Mr O'Keeffe stated this was a very "small square in Newry" and the defendant was not the "kind of person you would expect to be involved in this type of offence".
He added that Evans denied any ongoing feud and had given a full accurate account of his movements on the night in question along with alibis.
Court heard forensics had begun on the Audi A4, which had been seized, but no evidence as of yet connected the defendant to the offences.
Mr O'Keeffe commented he believed strict bail conditions could be agreed including: to stay out of Newry; to have no contact with the witnesses; to wear an electronic tag; and to offer a surety of £1,000.
He stated that "the defendant does not come from a wealthy family but they are willing to put this money forward for his release".
District Judge Paul Copeland said he was "very concerned" about this case as "the deadly weapon in question was still missing".
Bail was refused with the judge quoting the possibility of injury to others and interference of witnesses as the reasons.
He added that given the belief a feud existed further attacks or retaliation could come out of the defendant's release.
The case will return to Newry Court on July 25.
Sign Up To Our Newsletter