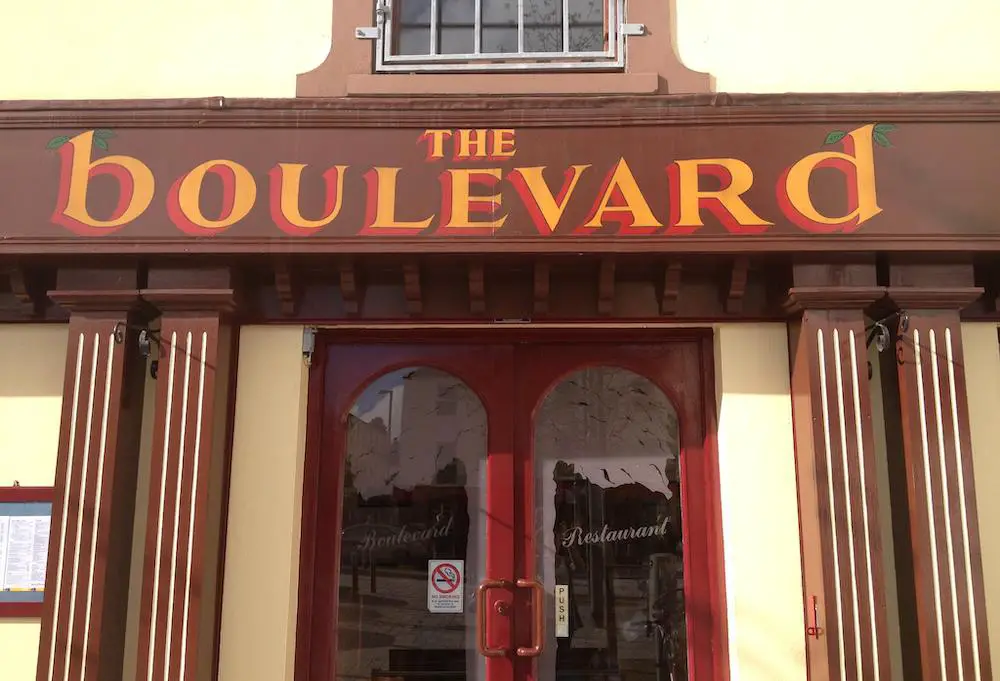 A well-known Newry city centre restaurant has closed its doors for the final time.
The popular Boulevard Restaurant on Hill Street will not be re-opening amid the uncertainty around the current pandemic – a fate befallen establishments like the Halfway House in Banbridge.
Addressing the closure of the premises on social media, owner Séamus McAteer, paid tribute to his staff and loyal customers over the years.
"To everything there is a season and my season working on Hill Street has drawn to a close," he stated.
"It is forty years since I first stepped onto Hill Street for employment, and for almost thirty of those years I have worked in the Boulevard Restaurant.
"To all those who made that possible, thank you! There were many wonderful people worked alongside me."
"To our loyal customers who made it all worthwhile, we carry all the special memories forward in our hearts."
Mr McAteer attributed the closure to the current pandemic, and like him, many others have struggled "to find a positive way forward."
"Out of the ashes of Covid-19, the Boulevard Restaurant will not be reopening," he added.
However, Mr McAteer may be leaving Hill Street, but the business will adapt he said, with the family actively focussing on their future business model.
"The Boulevard Event Catering will continue and expand as the marketplace settles into the new normal, for large and small numbers," he said.
"We also intend expanding into the Tourism Sector so ask you to watch this space as all will be revealed soon.
"To all those who have gift vouchers or deposits paid for functions, please be assured all will be honoured when we are in a position to do so in our new venture.
"Thank you once again for your continued support over the years, it has meant the world to my family, team and I, and we look forward to sharing our future plans with you soon. This is not goodbye, but rather we will see you again soon!
"With love from Séamus, The McAteer Family and The Staff of The Boulevard Restaurant."
Sign Up To Our Newsletter