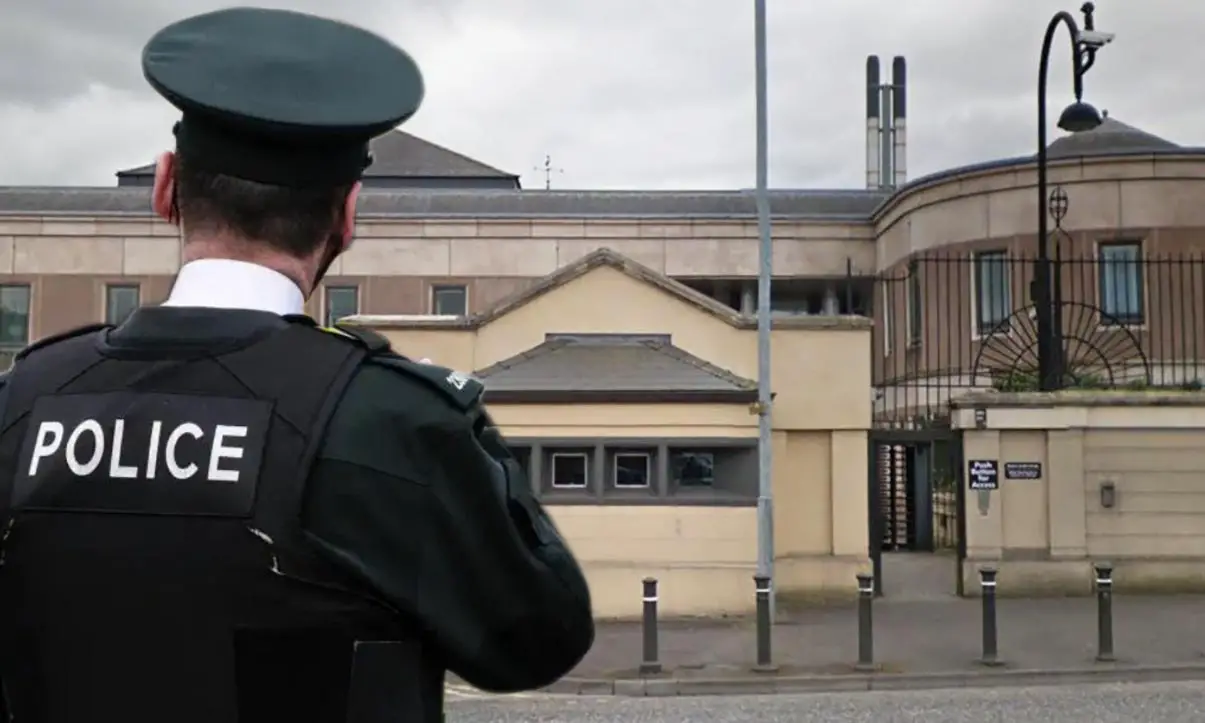 Two Newry men were remanded into custody today (Monday) accused of aggravated burglary at a pensioner's home on Sunday morning.
Standing side by side and in handcuffs in the dock of Banbridge Magistrates' Court, sitting in Newry, 27-year-old Sean Caffrey and Niall Malone (30) confirmed they understood the charges against them although Caffrey told the court "I do not accept them."
Caffrey and Malone, both from Bridge Street in the city, were jointly charged in eight offences, all alleged to have been committed on Sunday, March 1.
They are accused of aggravated burglary at a property on the Turmore Road where they were allegedly armed with hammers, going equipped for burglary with gloves and tights, possessing weapons, namely hammers with intent to commit burglary, attempted burglary at a property on the Sheeptown Road, also in Newry, three charges of interfering with a vehicle or trailer and theft of £5 and a digital radio.
Caffrey faces further allegations of possessing class B cannabis and class C diazepam.
None of the facts were opened in court but giving evidence Detective Constable said he believed he could connect each man to the charges.
It is understood the aggravated burglary related to an incident at the home of a woman in her 70's when she was confronted by two hammer wielding burglars at around 5.40am.
They demanded the keys to a car parked outside but fled empty handed when the pensioner refused to hand them over.
That incident followed an earlier attempted break in, at 3.05am, at a property on the Sheeptown Road and the theft of the radio from a vehicle.
In court today, defence counsel Chris Logue and Caolan McCrudden, appearing for Caffrey and Malone respectively, told Deputy District Judge Bonita Boyd they were not applying for bail but asked for the alleged burglars to be remanded into custody to appear again via video link on Wednesday.
Sign Up To Our Newsletter